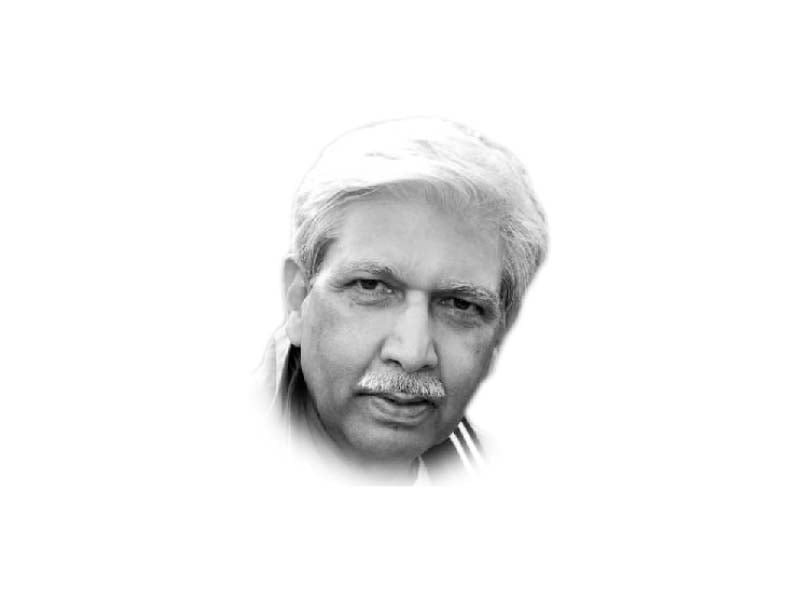 ---
It is not a great tag to carry but this is now the consequence of how we have envisaged the society and economy both. When most nations around us seem to be galloping ahead in shared riches and national growth rates we carry the model of our ancestors in Islam as the guiding principle in this day and age. Statecraft attends to the challenges of the time and our challenges are monumentally different from those of our founding ancestors. Modern economies and societies reflected in the Scandinavian welfare model perhaps best illustrate what makes for a modern welfare state.
Just as a comparison the European welfare model does not envisage sleeping taverns and food-banks for one — they have ensured those through income distribution in the economy which provide for a roof and a meal rightfully earned through jobs enabled by the economy. Income distribution than charity thus is the source of the welfare. Economic development, growth and fair distribution through a development and taxation system provide governments and economies the revenue to sustain a fairly distributed common living standard. Education, health and infrastructure stand out as the common provisions to all citizens at an affordable cost. This is what constitutes welfare. The government only makes policies which help businesses grow and economies produce more.
Islam's beginnings were humble as a state and a society. The economy, if at all, was subsistence at best and constituted of whatever could be scrounged off the land. Resource distribution was restrictive and non-uniform. There are stories galore of Islam's founding fathers making do with minimal and yet sharing what was at hand. In economic terms it was an impoverished society but when that turned around for them in time opulence and frivolity entered the common space. So if we today need the homeless shelters and free food-banks to provide for our people we are mimicking an impoverished society and a listless economy.
Why is it that we don't have the capacity to eliminate our economic ills, foremost of which is the need to restructure and reshape the economy? The obvious answer is that our ministries, almost all, but especially those related to economy, are fighting yesterday's wars — firefighting in popular parlance. First, there exists no vision in the economic sphere and second, there is no time to practice it. And one may be entirely misplaced for lack of proper qualifications to pontificate on the matter — despite having delved in it occasionally without being too off the mark — it is obvious that we lack public economists of the quality needed to envision economy in totality. There are some good enough to comment on aspects of it but one who can carry a wholesome construct of what and how must an economy reshape to modern needs is someone we are desperately missing in the resident intellectual capital.
Managing a Bank is a business, not an economic specialty. Similarly, World Bank officials may have in their portfolio qualifications in economics but not the practice of shaping one. Ours has evolved over time thanks to one or two in the Ayub and Zia eras who helped forge one. But we have been stuck in a groove since. ZAB shaped one entirely different from the one in place; just that it didn't go with our grain as people. Accountants and statisticians too don't make for economists though data scientists and mathematicians are the new trend in developing economic theory. We are in the hands of part-timers who only deliver partial solutions. We desperately need an Adam Smith, Bannerjee or a Stiglitz to trigger fresh economic thought. Descriptions of how Bangladesh has evolved or shaped itself primarily around its economy have been making rounds and perhaps need a serious study to emulate some in our socio-cultural mix.
What Mohammad Younis began as micro-finance or micro-credit was poorly emulated here and became micro-banking. Credit to get people going is still not our forte, free money and quick-buck is. Entrepreneurship or start-ups is a relatively new phenomenon and if it can sustain it will do us good. But regulated Banks, donors and the government must first have a blue-print of the economy where it must focus such effort to occupy vacant spaces. Where big money is not feasible, public-private partnership can help. But we have been down this road before. Everything now seems a cliché and high-decibel verbiage that goes for vision.
Shelters for the homeless and free food-banks are a worthy social safety net but when extended to the 'Ehsaas' series where the impoverished are placed on fixed hand-outs it turns into official alimony. It too can be acceptable only if there was enough to go around. Tax-relief, subsidies, tax-rebates, duty draw-back are the other freebies that fall in the share of the already super-rich by Pakistani standards. Ideally there should be no needy in a welfare state but the means to that end is through the economy not charity by the state. States are not charitable, people are.
Our economy has only shrunk in the last few years in dollar terms. The power of purchase of each individual thus has lowered considerably while jobs and earnings have gone down. Means to life are now dearer, far beyond the means of most while their earnings have not increased in the same proportion. If earlier the figure of those below the poverty line hovered at around 25-30 per cent of the population it is now forty or more percentage of the same. If the economy doesn't pick up we will soon have half the nation below the poverty line. All this while the debt piles up. Productivity is lackluster in the hands of conservative industrialists with archaic methods and cropping remains dismal most of the time. Growth suffers. The economy must grow sustainably at around six per cent or higher if the society must endure in a functional state. Else crime and fragmentation will take hold as current trends inform.
All this needs a national consensus among the policymakers which include the politicians and the economists. A moot, say over a couple of weeks, at a retreat to thrash out a blue-print of what is needed in the immediate-to-mid-to-long-term to first burgeon, then grow, and finally reshape an economy for now till 2050 is the clarion call. It will need all building-blocks to be identified and responsibilities assigned between the stakeholders. The consensus must not restrict itself to the macroeconomics alone but include strategic direction for areas of investment and development which will shape the future economy and add to the nation's fiscal space. Welfare could then be earned as well as sustained.
I return a blank looking for an economist across our political landscape. There is greater economic wisdom on the Business pages of this Paper than can be detected across the entire political spectrum. We need urgent infusion of credible economic intellect in our governance model. Hire it or borrow it if there isn't any.
Published in The Express Tribune, October 22nd, 2021.
Like Opinion & Editorial on Facebook, follow @ETOpEd on Twitter to receive all updates on all our daily pieces.
COMMENTS
Comments are moderated and generally will be posted if they are on-topic and not abusive.
For more information, please see our Comments FAQ