 ---
After helping myriad Pakistanis achieve their wellness goals with their all natural, chemical-free, parabens and silicone-free products (with no artificial scents or hazardous chemicals), Hemani Group, a well-established name in the personal care, beauty, and hygiene industry of Pakistan, went on to make Pakistanis shine bright at an international level.
For the very first time, the brand hosted a star-studded evening at the exlusively elaborated Pakistani Pavilion at the Dubai Expo 2020.
Besides lining up various ravishing Pakistani celebs, including Wasim Badami, Aijaz Aslam, Fakhr Alam, Nadia Hussain, Ayesha Omar, and Shafaat Ali, Hemani Herbals held a meet and greet on October 15 at the Pakistan Pavilion, which was attended by many influential business leaders, including Mr Ahmad Shaikhani, President of the Pakistan Business Council, and Board of Directors of Hemani Group of Companies along with the Ambassador of Pakistan to the UAE as a chief guest.
The evening was enlivened with celebrities, entertaining the visitors at one of the most visited pavilions, which showcased Pakistan's positives. The speakers discussed how modernisation in Pakistan has led to an unprecedented growth in demand for natural Pakistani products.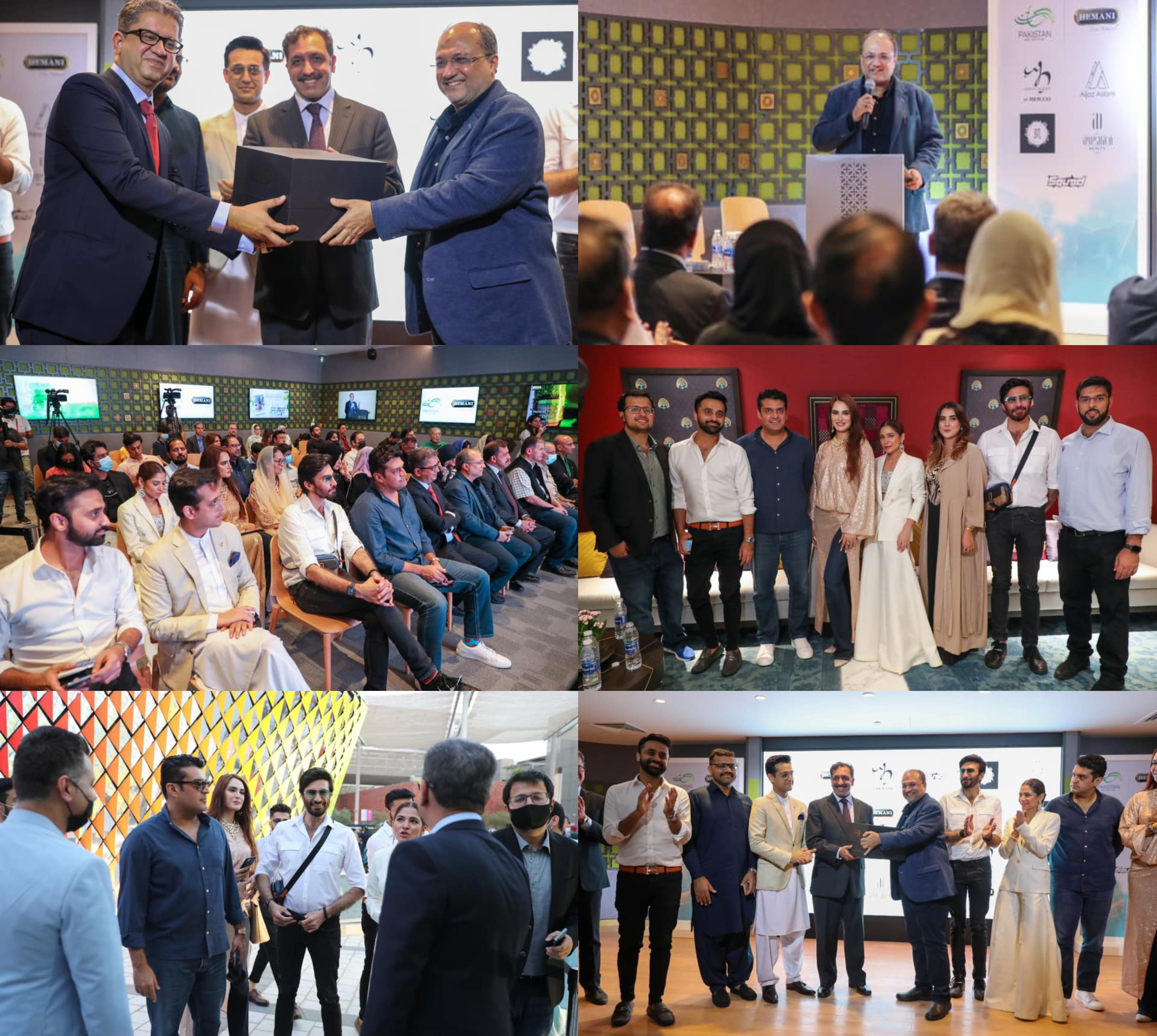 "Pakistani organic and herbal products, such as Hemani, are like hidden treasures that proved to be successful in capturing the attention of consumers worldwide," said Mr Mustafa Hemani, Director of Hemani Group.
He also expressed Hemani Group's appreciation to the Pakistani Business Council for supporting and promoting the various talents of Pakistanis.
Hemani is known globally for promoting an organic, herbal, and natural lifestyle solution. They offer a wide range of products, including skincare, fragrances, essential oils, personal care, health care, and hair care.
Now, in collaboration with Fakhr Alam, this reputable company has launched Pakistan's first sports fragrance brand at the Pakistani Pavilion. The squad is all set to venture into the sports fragrances market across the globe following its launch on a widely recognised international platform.
COMMENTS
Comments are moderated and generally will be posted if they are on-topic and not abusive.
For more information, please see our Comments FAQ