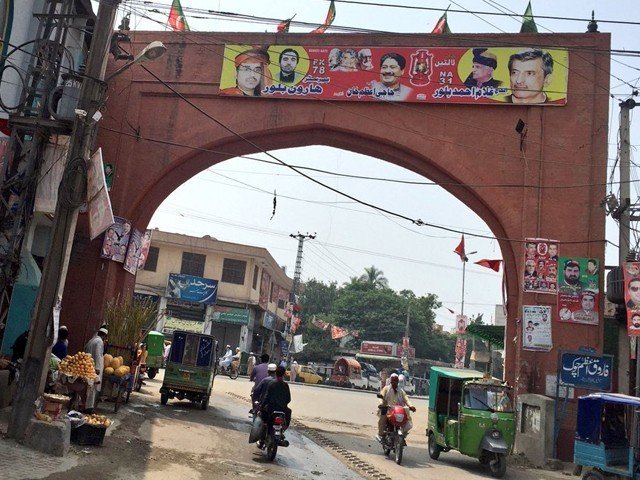 ---
PESHAWAR:
Although incapable of crawling walls or shooting webs, Peshawar's Spiderman is a local criminal notorious for armed street crimes and various bank robberies across the city. Parallel to his namesake however, he is hard to cage, like the 200 other criminals who were able to secure inexplicable pardons from prison, in the first eight months of 2021.
The mysterious paroles, sources believe, are a product of poor investigation, lack of interest from plaintiffs and weak cases registered by police stations, that allow for criminals to return to the streets and wreak havoc.
For instance, the Bilal Group, which is allegedly involved in robberies and kidnappings worth millions of rupees, were able to shimmy out of the prison system, from right under the noses of the Khyber Pakhtunkhwa police monitoring teams. Following which, the group has been linked to a number of robberies in Gulbahar, Faqirabad, Yaka Tut, Paharipura, Machni Gate and Shahpur areas, amounting to more than a million in cash value.
Sources allege that most malefactors who manage to get out of jail, are seldom monitored or surveilled for repeat crimes despite having a history, which gives them a free-rein to do what they do best upon release: mug, rob, swindle and fleece.
Speaking in the regard, an officer in the Peshawar police said that gang members involved in recent robberies in and around the city, provided wrong addresses and mobile phone number on their release from jail. While the address on their ID cards were also not updated and suspects hadn't returned to their alleged homes for years, which made it difficult for the police to surveil or arrest them.
Requesting anonymity, the officer said that investigators meet with suspects in large gangs involved in snatching and robbery cases. "Their FIRs and attachments often do not mention their old criminal records. Owing to which, the case registered is weak from the very beginning and in many cases the plaintiff also doesn't bother following up, so the accused arrested is able to once again take to the streets in a matter of few weeks. After being released from prisons, the gangs re-establish contact with their comrades, leading to a sudden rise in crime," he explained.
The consequence of all the unprecedented paroles that took place over the year, have started being felt by the city. In Peshawar alone, in the months of August and September, there were cases of armed robberies where the robbers fled with millions in tow. These included more than Rs. 2.4 million from a property dealer, Rs1.7 million from a businessman, Rs1.6 million and 0.7 million from two locals snatched at gunpoint. The most major incident, however, took place in Hayatabad in August, when armed robbers looted Rs9.8 million from a man in a car.
According to documents obtained by The Express Tribune, from January to August, Peshawar reported 4,613 incidents of theft, robbery, murder, attempted murder, kidnapping for ransom, sexual assault, and other crimes.
Offering an explanation, Peshawar CCPO Abbas Ahsan said that investigation teams complete the challan of the accused but in most cases the plaintiffs back off and do not take part in the identification parade. "This benefits the accused in the case. One can agree that the investigation department is weak but the main reason is lack of personnel. At present, the personnel working in the Investigation Department have been borrowed from the Operation Police, while investigations doesn't have any personnel of its own," he told.
The CCPO however remained adamant that the department has made the best of its available resources. During the special crackdown across the district this year, Ahsan said that the police was able to arrest 592 dangerous suspects involved in robbery, burglary, theft and street crimes.
Per the CCPO's claims, his department also recovered more than Rs19 million in cash, foreign currency worth millions of rupees, 141 tolas of gold, 150 mobile phones, five laptops, several motorcars, motorcycles and electronics worth millions of rupees and other household items from the criminals and handed over to the original owners. "Suspects are also being profiled by increasing police patrols in the narrow, dark alleys of the inner city, re-determining trouble points, and compiling data on those released from prison. Similarly, close associates of the accused involved in various street crimes are also being closely monitored, which will further improve the situation," he reassured the public, while speaking to The Express Tribune.
Published in The Express Tribune, October 19th, 2021.
COMMENTS
Comments are moderated and generally will be posted if they are on-topic and not abusive.
For more information, please see our Comments FAQ