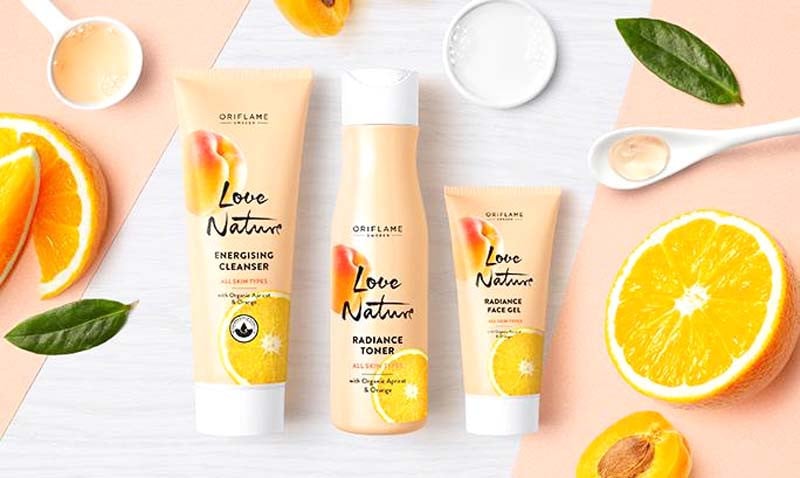 ---
Is there any better compliment to receive than "you're glowing!"? While it's true that many skin care fads may come and go, one that's always been trending is a complexion with a healthy glow. But what exactly does the glow trend entail, and how do you achieve it with products?
First off, what is "glow"
With so many terms referring to "glow", it can be confusing to wrap your head around what the word entails. Whether you've heard the terms "glass skin", "cloudless skin", "yoga skin", or "dumpling skin", you can rest easy knowing that the goal is essentially one and the same: achieving a clear, dewy, rosy cheeked, plump and hydrated complexion – one that suggests you've been on an ultra-relaxing tropical vacation, or that you started your morning with sun salutations in a hot yoga studio. In sum, a natural, luminous complexion – the ultimate picture of health.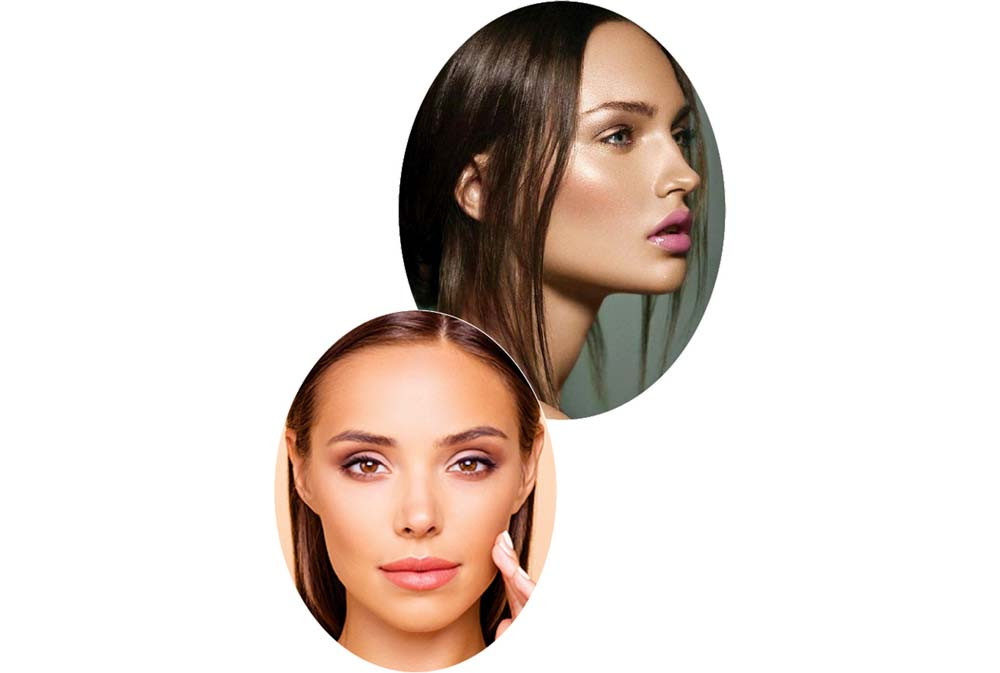 How does one achieve the "glow"
While it may seem a daunting task to achieve a translucent, pore-free complexion without the possibility of going on your dream vacation, there are a surprising number of ways in which you can infuse more "glow" into your complexion – both short and long term, naturally and with good products available in the market.
Maintain a healthy lifestyle
A healthy lifestyle is important when it comes to looking and feeling your best. By making sure you're sleeping enough, eating a healthy nutrient-rich diet, and getting a weekly combination of moderate to vigorous exercise that ups your heart rate and guarantees an albeit sweaty but instant glow, you'll be well on your way to achieving that dewily lustrous, lit-from-within complexion.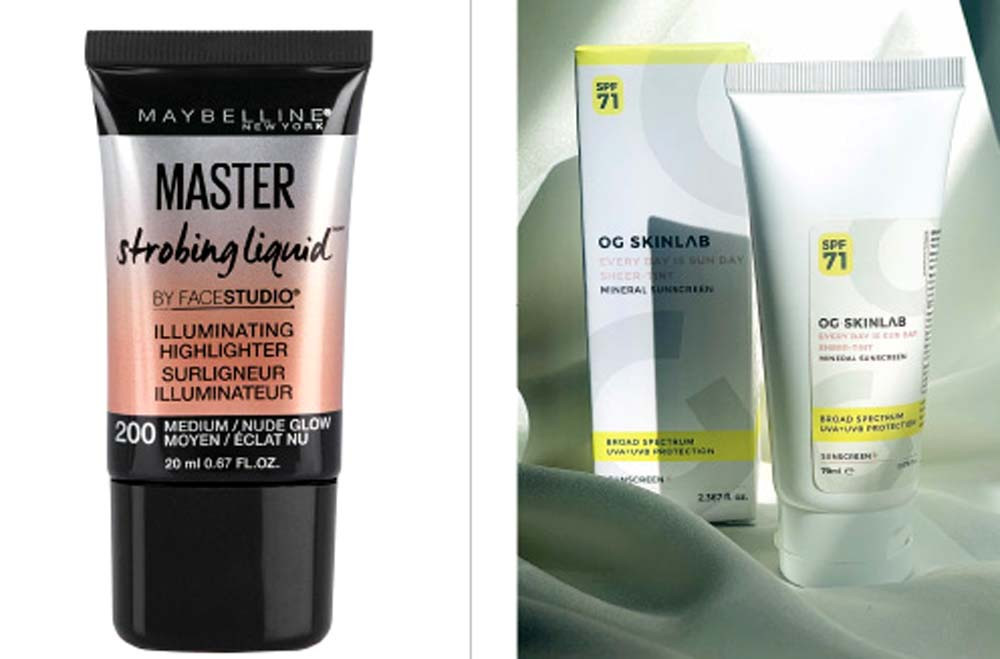 Boost your skin care routine
Your skin benefits not only from what you put in your body, but also what you put on it. Your glow routine doesn't have to be overwhelming. Washing your face in the morning and night before bed is ideal. We recommend Primary skincare Oil to Milk cleanser which is packed with antioxidants and skin repairing fatty acids and cleanse all traces of excess sebum. Moisturise your skin with products that lock in moisture, promote healing and have antioxidants properties to encourage a glowing youthful skin. We recommend Oriflame Organic apricot and orange hydrating face gel that will help your skin look luminous and feel energised. And finally wear a good sunscreen with maximum SPF to prevent any sun damage, harmful UV rays and guards against photo ageing which is a process of skin ageing. We are a huge fan of OG Organix sun screen with SPF 71, the mineral formula that effortlessly blends into skin, leaving a smooth natural dewy finish-formulated with non-nano zinc oxide.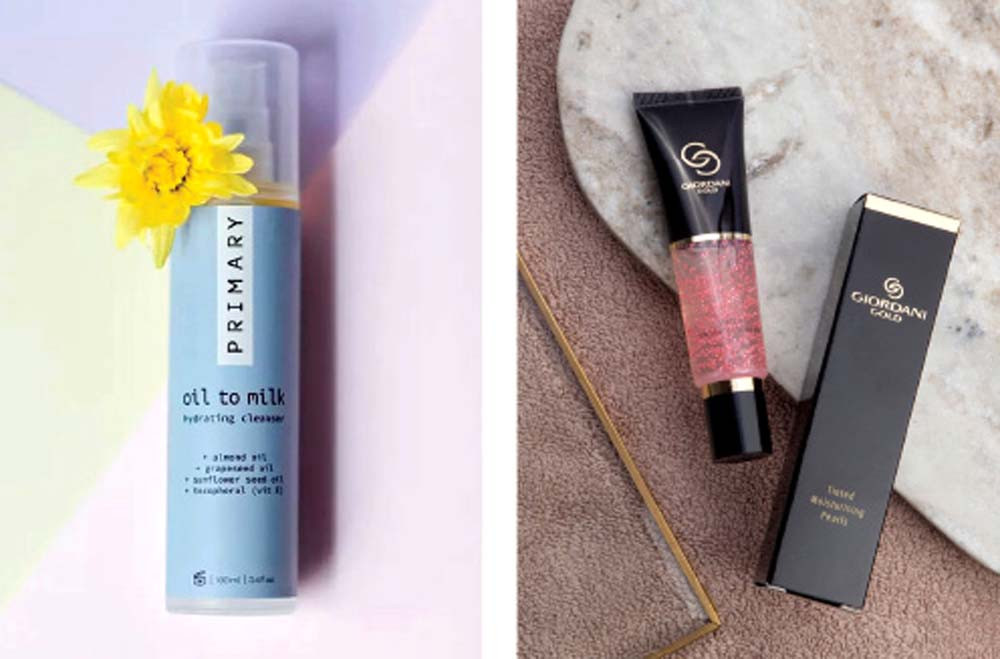 Rely on the transformative power of make-up
In contrast with more matte, caked looks where any form of shine is powdered away, dewy skin is more ideal for a complexion that looks soft, healthy, fresh, and natural – even if you had a helping hand from your make up bag. A lightweight tinted primer would do the trick- we recommend Giordani Gold Tinted Moisturising Pearls- Natural Glow which is an aqua-gel face primer that refreshes and energises your skin before applying makeup and is infused with hyaloronic acid to help absorb the moisture. Finish up your look with a highlighter or an illuminator just above your cheek bones for an ultimate shimmer look. Our favourite nowdays is Maybeline Master strobing liquid Illuminating Highlighter that goes on smooth, blends easily and really lights up the face. The dewy look works best with creamy, moisture-rich products, so put your compact powder away.
COMMENTS
Comments are moderated and generally will be posted if they are on-topic and not abusive.
For more information, please see our Comments FAQ