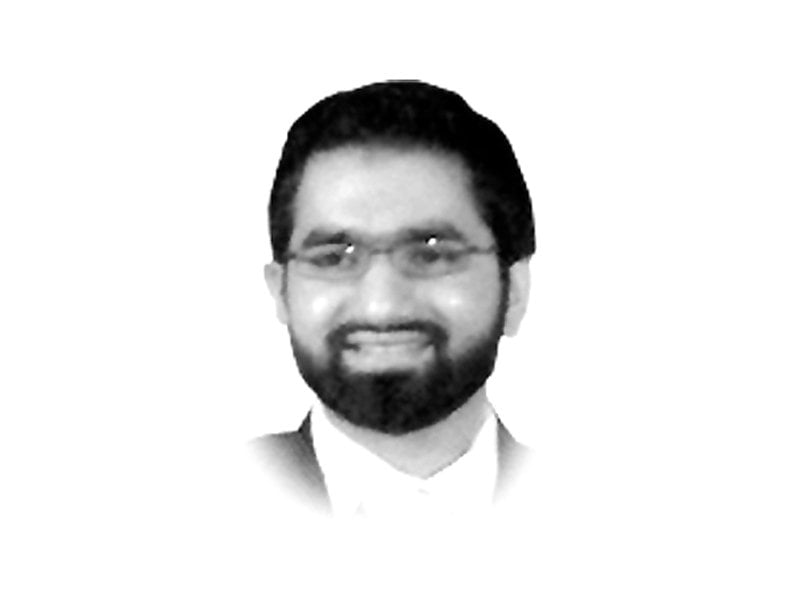 ---
What's the difference between civilian supremacy and a civilian supremacist? A civilian supremacist is a politician who believes civilian supremacy is only served when they assert power but not when other civilians do it. For the last three years, the collective opposition has been battering Imran Khan with a narrative around giving up civilian control in key policy areas. And now that Imran Khan is asserting civilian control on the most sensitive of appointments, the opposition is giving their vote of izzat to the chief selector instead of their civilian frenemy, Imran Khan.
One simple explanation of this twisted cluster of shifting alliances is political expediency. For the last three years, the opposition pushed an over-simplified narrative that Imran Khan is a selected puppet and sought to delegitimise the mandate of 17 million PTI voters. Facts constantly challenged this narrative but were constantly ignored. For example, on Usman Buzdar, the wish of the boys had been made clear but Imran Khan persisted and won. He has prevailed again in a who-will-blink-first game of chicken for appointing the right person to one of the highest offices of the land. Regardless of what you think of his actual personnel decisions, the fact that Imran Khan is asserting his civilian authority shatters the narrative of puppetry.
Those in the know understand there are many more policy areas where Imran asserted civilian authority. From our relationship with Saudi Arabia to an 'absolutely not' stance with the US to not opening up trade with India to changing the nature of CPEC investments to going slow on draconian measures to control social media to Usman Buzdar to the mother of all appointments. This pattern of facts contradicts the over-simplified narrative of the opposition and mainstream media. The truth is that Imran Khan is no more selected that any other civilian regime in our history. But the way that he has asserted civilian authority has been different. It has largely been behind the scenes. Until now.
As a supporter of civilian supremacy (but an opponent of civilian supremacism), this is an inflection point for Pakistani society. It now appears that all political parties in Pakistan believe in asserting civilian power publicly and in the longer arc of history, the shift from a once-in-a-decade coup to a once-in-a-decade extension shows that we are moving forward as a society, no matter how flawed our progress is. There are two pathways out of this now. Either all political parties can come together on a common platform for civilian supremacy (while maintaining their political and ideological differences) or they can continue to try to cut deals for themselves. As PTI begins to flex its civilian muscle, the moment of truth is about to arrive for PML-N and PPP.
How will PPP and PML-N play their civilian cards? Will they vote for civilian supremacy or civilian supremacism? If you believe past behaviour is a predictor of future behaviour, both parties will cut deals and explain away their hypocrisy on ceding civilian supremacy by playing the civilian supremacist card. Just the sheer fact that it's them coming to power will mean it's a win for civilian supremacy is the narrative they'll try to spin. Just like being born a Bhutto or a Sharif is like inheriting not just a political party but a monopoly on democracy (or being selected) itself.
The narrative of Imran Khan being a puppet isn't the only false narrative we have come to accept as conventional wisdom. Our mainstream belief in the omnipotent power of the boys to do whatever they will clouds our ability to actually analyse facts on the ground. The truth is that the boys are just another political player, perhaps as powerful as two of the three mainstream political parties combined. The only problem in town isn't just the boys though. It's also the oligopolistic behaviour of two political parties who feel it's their birth right to inherit democratic power in the country. Imran Khan may have begun his journey by challenging these dynastic parties but may end it by challenging the deepest structures of state power in our society.
Published in The Express Tribune, October 17th, 2021.
Like Opinion & Editorial on Facebook, follow @ETOpEd on Twitter to receive all updates on all our daily pieces.
COMMENTS
Comments are moderated and generally will be posted if they are on-topic and not abusive.
For more information, please see our Comments FAQ