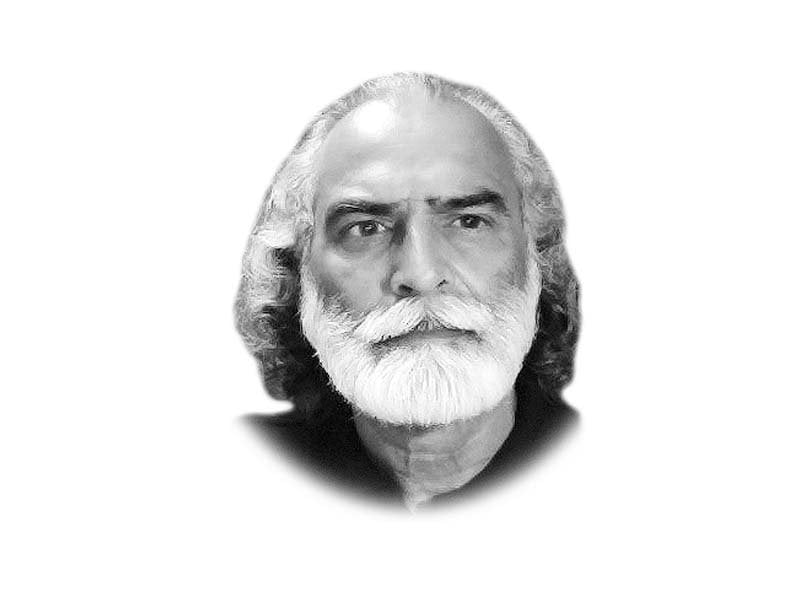 ---
A day before the 16th anniversary of the Kashmir earthquake, Harnai — one of the poorest districts of Balochistan — was hit by a devastating quake of 5.9 magnitude. Though the two quakes are hugely different in terms of intensity and devastation, there are some parallels. I heard of the Harnai tremors while I was in Balakot city, along with a PATTAN team, to participate in various events related to the anniversary of the 8th October quake. Our purpose was also to assess the level and quality of recovery from the quake, and find out what lessons the survivors have learnt from the disaster.
Memory is about past though, it carries us into the future because it is the only basis of learning and development. Communities and nations that forget past disasters and factors behind destructions are doomed and those who take disasters as an opportunity to 'build back better' enhance their resilience.
We were happy to observe many events of remembrance and enjoyed the hustle and bustle in and around Balakot. While it was always a thriving city, it has grown hundred times since 2005. Mushrooming of hotels and restaurants along the River Kunhar, thriving businesses, and presence of many banks reflect the massive economic growth the city has undergone since being jolted.
It is, however, sad to note how fragile and inadequate the whole recovery is. Consider: Balakot and 8 square kilometers of area adjacent to it lie on fault lines — hence declared as red zone. The authorities of the time had decided not to allow any construction in the red zone. Balakot recovery is a clear example of state failure. While the government and its experts were drafting policies and designs for reconstruction, people had already started rebuilding in the red zone, from the support of charities and whatever little resources they were left with. By the time the government unveiled its earthquake resistant design and made it part of the compensation package, about one-third of the affected households had already repaired or reconstructed their houses and shops.
Akram Durrani of the MMA was the Chief Minister of Khyber-Pakhtunkhwa at that time and military dictator Pervez Musharraf was ruling the country. The state continued to trail the communities while its writ was bulldozed. Within a couple of years, many affected families had rebuilt their houses without following the quake-resistant design or continued living under temporary shelters that are still there in large numbers. However, the military government deserves appreciation for its relief and early recovery efforts.
Strangely, in the following years, reconstruction was slowed down. Rumors of corruption were and are still doing the rounds. In the subsequent years, PPP (2008-13) and PML-N (2013-18) ruled the country and K-P. The PTI has been in power in K-P since 2013 and ruling the country since 2018. But the plight of the affected people persists and they are seen holding protest demos at each anniversary. Progress has come to a standstill and stalemate reigns.
We visited Bakrial — also called New Balakot — on 8th October. No plot of land has been allotted to the victims in 16 years, though land had been purchased many years ago, and most of the development work — pavements, roads, and sewage lines — had been completed by 2009. According to the people we talked to, funds of Bakrial were transferred overseas during the PML-N's tenure and to Multan during the PPP's reign. Whether this is true or not, the fact of the matter is that since 2009, progress on New Balakot city — as well as on the reconstruction of schools, health centres, water supply systems and government offices — is facing bottlenecks.
On 8th October, we also participated in the Dua ceremony at the Government Boys High School Balakot. More than 150 students and teachers had been buried under the debris of the school building — most of them in a mass grave inside the school. Each year a huge ceremony takes place at the school. Sixteen years on, the school consists of temporary prefab structure. According to a teacher at the school, in summers the rooms virtually become ovens as their structure is made of steel and fiberglass and they are devoid of proper ventilation.
Later Syed Mansoor Shah — a highly enthusiastic and extremely energetic Tehsil Municipal Officer of Balakot — took us to his office. He had also arranged the Dua. Tehsil offices were also made of prefab material. We met a young man, Liaqat, who was eight when the quake struck. He lost seven members of his family. His voice choked at times while he was telling his horrific tale, turning all of us sad. When asked who had helped them the most soon after the earthquake, most of the people replied: NGOs. However, the teacher believed the way the NGOs worked had made them beggars.
Whosoever I met, I asked: "How did the disaster change you?" A teacher at the school said: "Humara sub kuchh chhin gaya. I lost a son as well as my memory."
I also asked them who they think was responsible for all that devastation?
From the Duas held there and our conversations with the survivors, it appeared that extreme religiosity has prevented them from using the God-given intellectual faculties. For instance, after the Dua, not a single speaker made any reference to the causes of the earthquake nor did they talk about building resilience. Almost everyone prayed and just begged for forgiveness. That's absolutely fine though, preparing to cope with threats and dangers is also the core of Islamic teachings. Equally important is to know one's vulnerabilities.
I was also asked to address the people. I quickly collected my thoughts and started my speech by reciting this verse from the Holy Quran (10:101) — "Observe all that is in the Heavens and the Earth."
Fukuyama (1960) divided religiosity in four major categories — cognitive, cultic, creedal, and devotional. It appears due to certain dominant discourse, cognitive religiosity is being suppressed by the other three forms of religiosity in general and ritualistic in particular. No wonder, even Sufi tradition — which informs us that too much religiosity could undermine spirituality and humility, and cognitive faculties are essential for life — has become too ritualistic. As a result, we have literally refused to learn even from devastating disasters.
What is to be done then? First of all, keep memories of 2005 disaster alive.
Second, make science of disasters part of school and madrassa curriculum. Remember out of the 85,000 people who died in the 8th Oct quake, 20,000 were schoolchildren. Also, tell people that disasters happen when hazard and vulnerability join hands. Hazard alone is harmless. As most buildings in old Balakot and other seismic-prone areas are not hazard-resistant, vulnerability assessment of each building must be started as soon as possible.
Third, build New Balakot on priority basis. Fourth, hold local government election and make disaster risk reduction and management responsibility of local governance.
Finally, it is imperative to note that we cannot stop natural hazards, but we can arm ourselves with knowledge and skills.
Published in The Express Tribune, October 16th, 2021.
Like Opinion & Editorial on Facebook, follow @ETOpEd on Twitter to receive all updates on all our daily pieces.
COMMENTS
Comments are moderated and generally will be posted if they are on-topic and not abusive.
For more information, please see our Comments FAQ