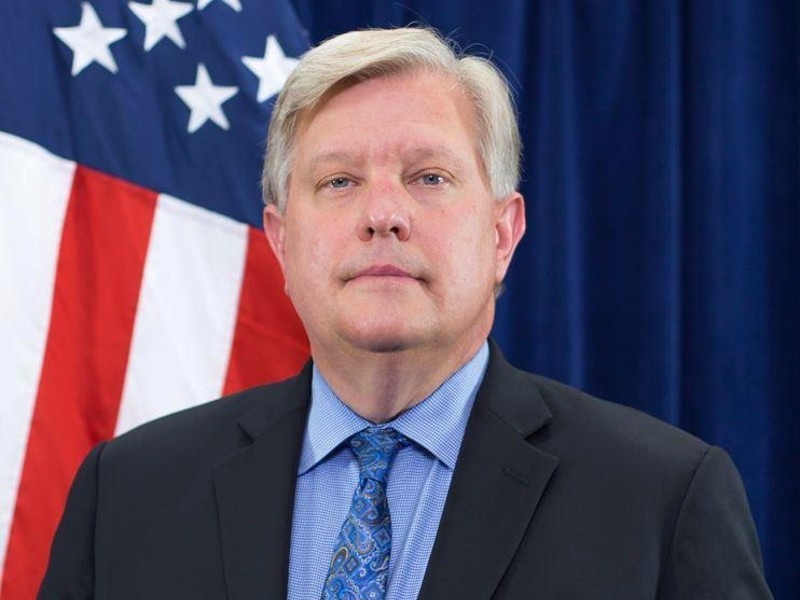 ---
PESHAWAR:
After being posted at the US Consul General in Peshawar, Richard Riley shared his excitement after arriving in the capital city of Khyber-Pakhtunkhwa (K-P) to be in this part of the world on social media — that too in Pashto.
"It is a moment of joy for me to be once again in this wonderful part of the world," Riley said in a video message recorded in Pashto, desiring to know the history and culture of K-P.
"This is an honour for me and my great team at the US consulate to represent the American people in Khyber-Pakhtunkhwa," he added.
Read more: Stability in tribal districts critical to regional security: USAID official
According to Riley, the US and Pakistan shared goals and fighting the Covid-19 pandemic Is one of the most important partnerships that the US has with Pakistan.
"I am proud of the fact that the American people have donated more than 15 million doses of the Covid vaccine for free distribution in Pakistan and look forward to the day that every Pakistani has access to the life-saving vaccine so that together we are able to end this pandemic," he said.
Also read: USAID donates 52 ventilators to Sindh govt
Riley also said that during his time in Peshawar, he will be concentrating on the importance of combating the causes of the climate crisis, supporting human rights and promoting stability, security and prosperity in K-P.
"We will continue to partner with the government of Pakistan in development programmes and initiatives organised and funded by the USAID and other parts of our US diplomatic mission to work towards the shared goal of improving the lives of people of Khyber-Pakhtunkhwa and the newly merged districts," he added.
COMMENTS
Comments are moderated and generally will be posted if they are on-topic and not abusive.
For more information, please see our Comments FAQ