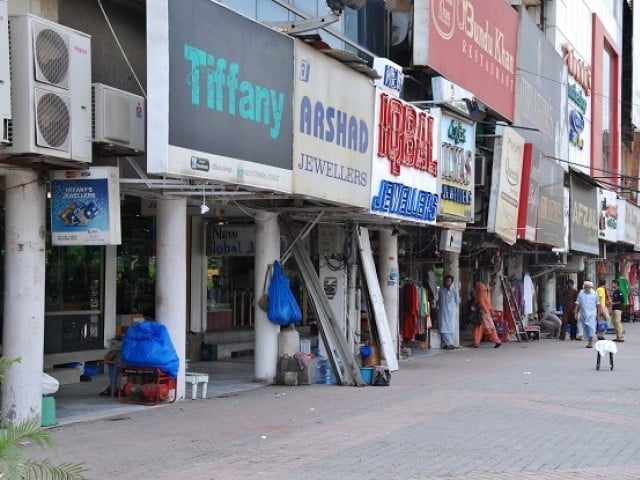 ---
KARACHI:
The business community has strongly opposed the Federal Board of Revenue's (FBR) decision to recover disputed taxes from bank accounts without notifying the account holders. They voiced opinion that the move would be counter-productive to the government's vision of steering ease of doing business in the country.
In a statement on Tuesday, Karachi Chamber of Commerce and Industry (KCCI) President Muhammad Idrees said that the decision would promote massive corruption as it will provide FBR an additional tool to harass the business community.
While strongly condemning the FBR's decision, Idrees lamented that just when the business confidence had started to recover, FBR managed to backtrack all the measures taken towards creating a conducive business environment.
While expressing frustration, former FBR chairman Shabbar Zaidi stated in a tweet that decency and trust requires confidence between taxpayers and tax collectors.
"It relates to decency and etiquette in tax culture," he added.
Recalling his first order to stop the FBR from attaching the bank accounts, he said that FBR was not the police.
"If you require policemen's attitude then taxes should be collected in police stations," he added.
In comments to The Express Tribune, Centre for Peace and Development Initiatives (CPDI) Chief Mukhtar Ahmad Ali termed freezing of bank accounts an extreme step with adverse consequences.
He was of the view that such a measure should not be without notifying the account holders. Even after informing the bank consumers, it should be a short-term measure with clear protocols, he added.
"Taxmen with such powers will harass businesses and traders might start relying on cash transactions instead of conducting business activities through banking channels," he said.
Pakistan Business Forum Vice President Ahmad Jawad lamented that ease of doing business in Pakistan was deteriorating.
"Instead of gaining businessmen's confidence, the tax authority is disillusioning the taxpayers," he said, adding that tax revenue cannot increase by implementing such methods.
While demanding implementation of former FBR chairman's policy to enhance the tax revenue, he said that fixed tax regime should be introduced for small and medium traders.
Union of Small and Medium Enterprises Chairman Zulfikar Thaver said that FBR should adopt business friendly policies in order to promote and develop businesses across the country.
"FBR should broaden the tax net by cracking down on the non-filers," he said. "Freezing bank accounts will damage the banking sector of Pakistan."
He held the view that instead of such a stringent measure, FBR could audit or summon businessmen in case of any discrepancy.
Mehran Commercial Enterprises Director Mashood Khan termed FBR's decision harmful for the economic development in the country.
The government should adopt a long-term policy of economic development, which should be aimed at devising measures and incentives to promote the growth of industrialisation in the country, he added.
Published in The Express Tribune, October 13th, 2021.
Like Business on Facebook, follow @TribuneBiz on Twitter to stay informed and join in the conversation.
COMMENTS
Comments are moderated and generally will be posted if they are on-topic and not abusive.
For more information, please see our Comments FAQ