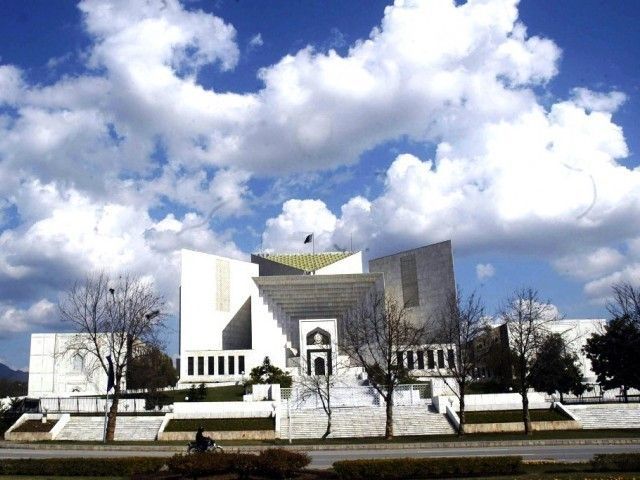 ---
LAHORE:
The Supreme Court has referred back to Lahore High Court (LHC) the issue of releasing the chief of a banned party, restraining the authorities from implementing an order in this regard.
Punjab government had challenged an LHC order to release TLP chief Hafiz Saad Rizvi, who had been detained to avoid disturbance of law and order. A division bench headed by Justice Ijazul Ahsan heard the application at the Supreme Court Lahore Registry.
The court declared that an LHC division bench would conclude the matter after hearing arguments.
The apex court bench asked whether any gazette notification under the anti-terrorism laws had been issued about the detention.
The provincial government told the bench that a notification had been issued.
The bench was also informed that a review board had not extended the detention of Rizvi.
The detained leader's counsel Burhan Mozzam Malik contended that the provincial government had no legal jurisdiction to extend the duration of detention after 90 days.
After the detailed hearing, the bench sent the matter back to the LHC.
The Punjab government, in its petition, had implored that the LHC's single bench had failed to note the intent and purport behind the introduction of Section 11EEE of the relevant act. It submitted that monitoring and surveillance under Section 11EE was different from preventive detention and conviction. The petition contended that there was no reasoning in the judgment.
The provincial government also alleged that
the court had proceeded to usurp the authority meant for the executive.
The petition pointed out that the LHC had ruled that there was no new material for detention under the relevant section.
It contended that requirements of the law as envisaged in Section 11EEE had been fulfilled but the bench had allowed judicial review, which was tantamount to questioning and adding to express intent of parliament.
Published in The Express Tribune, October 13th, 2021.
COMMENTS
Comments are moderated and generally will be posted if they are on-topic and not abusive.
For more information, please see our Comments FAQ