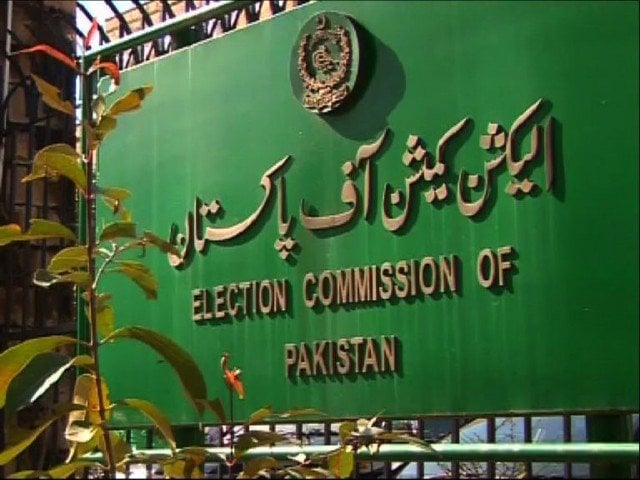 ---
ISLAMABAD:
The Election Commission of Pakistan ECP) on Monday gave access to the ruling PTI to the opposition PML-N and PPP's accounts in the foreign funding case for eight days.
The election commission issued a written order after accepting the plea of Minister of State for Information and Broadcasting Farrukh Habib.
The order stated that the ECP had given access to Akbar S Babar, petitioner in the foreign funding case, to the PTI's documents, adding that Habib's plea was similar to that of Babar, therefore, it was accepting the ruling party leader's request.
It was said that Farrukh could review the PML-N and PPP documents from 10am to 3pm daily for eight days along with experts.
The commission allowed the PTI leader to seek the assistance of two technical people, including a chartered accountant and a financial expert asking him to submit their names in five days.
Read I challenge to broadcast foreign funding case hearings live: PM Imran
It was further said that the names of technical people once submitted would not be changed. Law deputy director and secretary will oversee the process of reviewing the documents while technical people suggested by Habib could see the PML-N and PPP documents.
The ECP also directed its scrutiny committee to present a comprehensive report on the foreign funding case of the PML-N and PPP.
Later, while speaking to media outside the ECP, Habib said PPP had not disclosed 12 accounts while the PML-N hid seven. "The ECP's decision is a big defeat for the two parties."
"We will expose the fake accounts of Maryam Nawaz and Bilawal Bhutto."
He maintained that the PTI would review the record and submit it with the ECP's scrutiny committee.
On September 15, a two-member bench of the ECP had reserved its decision on the foreign funding case related to PML-N and PPP till October 11.
Habib, through his lawyer noted that Akbar was given access to the entire record submitted by the PTI. Likewise, PTI should be given access to the record submitted by the PML-N and PPP, he argued.
The case was first filed in November 2014 by Babar accusing the PTI and its leadership of corruption and illegal funding of the party.
The PTI had also accused the PML-N and PPP of illegal funding.
COMMENTS
Comments are moderated and generally will be posted if they are on-topic and not abusive.
For more information, please see our Comments FAQ