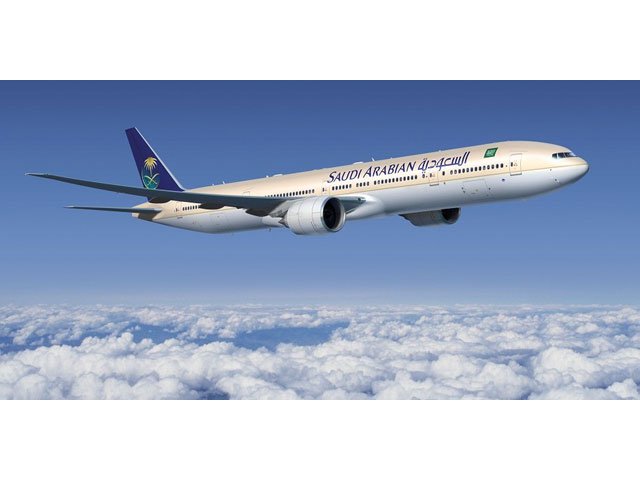 ---
ISLAMABAD:
Work visa and residential permit holders can directly visit Saudi Arabia under the new guidelines issued by the government on Monday for travellers from countries with travel permits.
According to the circular issued by the General Authority of Civil Aviation, work visa and residential permit holders can directly visit Saudi Arabia.
"All airlines must ensure the proof of confirmed booking at one of the airlines' approved passenger quarantine facilities," read the circular issued to all airlines. It added that passengers must show the QR Code before boarding the plane.
As per the notification, it is necessary for all airlines to verify the registration of passengers on the arrival platform. "Such passengers will be exempted from institutional quarantine, while legal action will be taken against the violators," it read.
It is pertinent to mention that Pakistan is still present in the list of countries banned by the kingdom over coronavirus concerns.
Read Saudi investors offered 'conducive atmosphere'
Meanwhile, Ambassador of Saudi Arabia to Pakistan Nawaf Bin Said Al-Malki met with Finance Minister Shaukat Tarin.
According to a statement, both sides discussed matters pertaining to mutual interest.
Tarin highlighted that Saudi Arabia had always supported Pakistan and the bilateral ties were rooted in old religious, cultural and commercial links between the people of both countries.
Moreover, he said, a large number of Pakistani expatriates were working in different fields and were a great asset for the country. "The overseas Pakistanis play a pivotal role in our economy through remittances," he added.
The finance minister further apprised the ambassador about the potential for increased collaboration between the two countries in the areas of agriculture and food security.
The Saudi ambassador stated that Saudi Arabia was opening up to foreign investments and stressed the need for increasing mutual investments in different fields.
(WITH INPUT FROM APP)
COMMENTS
Comments are moderated and generally will be posted if they are on-topic and not abusive.
For more information, please see our Comments FAQ