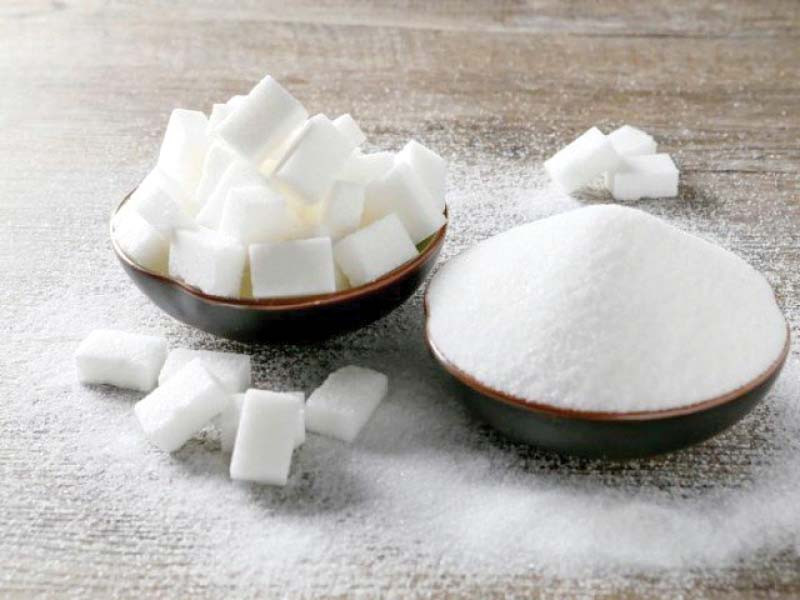 ---
LAHORE:
The government is liable to pay additional payments of more than Rs13 billion for importing 200,000 tons of expensive sugar. Rs7.60 billion has to be paid due to an increase in the price of imported sugar, while consumers will be given Rs5.60 billion as subsidy at the rate of Rs28 per kg.
According to the Cane Commissioner's Office, the government is importing sugar at Rs114 per kg through the Karachi Port and will sell it at Rs90 per kg in general markets, convenience stores and Sunday markets under the supervision of sugar deputy commissioners. Dealers will be given imported sugar at Rs86 per kg for this purpose.
Last year, imported sugar reached Karachi port at a price of Rs76 per kg. Punjab was informed by the federation that the cost of sugar at Karachi port was Rs109 per kg but the Trading Corporation of Pakistan (TCP) has unexpectedly sent an invoice at the rate of Rs114 per kg to the Punjab food department.
Delays in the government's decision to import sugar have cost it additional billions of rupees.
200,000 tons of sugar has been imported through the TCP, out of which 50,000 tons has been given to the Khyber Pakhtunkhwa government while the remaining 150,000 tons has been given to the Punjab government. The quality of imported sugar is also being questioned by the dealers who want to buy locally produced product from sugar mills instead. In fact, the government also faces difficulty in selling imported sugar because consumers prefer buying locally produced sugar.
Read Govt to probe sugar imports
Sugar mills in Punjab have around 250,000 tons of sugar currently in stock but the district administration has halted taking any more product from them. Punjab's current stock is good enough for its October requirements however sugar mills have decided to start the crushing process from November 10 in South Punjab and from November 15 in Central Punjab. On the other hand, sugar mills in Sindh will start the crushing process from the last week of October.
Three ships carrying 30,000 tons of imported sugar each have reached Karachi port while a fourth ship carrying another 30,000 tons will reach Karachi on October 12. Another three ships containing 25,000 tons of sugar each will reach Karachi port on October 19, October 26 and November 2 respectively. It should be noted that the current price of sugar in the market is up to Rs110 per kg.
Cane Commissioner Punjab Muhammad Zaman Wattoo said that 50% subsidy on the imported sugar would be given by the federal government and the remaining 50% by the Punjab government. Imported sugar will be sold in the market at a price of Rs90 per kg. Sugar mills are also being consulted to start the crushing of sugarcane and a meeting of the Punjab Sugarcane Board has also been convened on October 14 in this regard.
COMMENTS (1)
Comments are moderated and generally will be posted if they are on-topic and not abusive.
For more information, please see our Comments FAQ