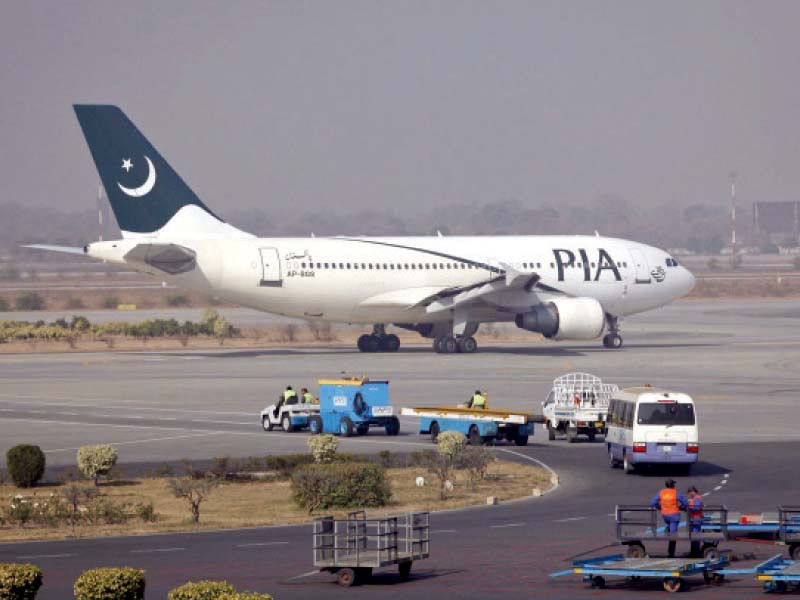 ---
KARACHI:
The national flag carrier – Pakistan International Airlines (PIA) – has decided to expand its charter flights operation for the UK and European Union countries.
Keeping in view the recent lifting of restrictions on Pakistani travellers by the UK government, the PIA has sought bids from the charter aircraft companies to boost its flights' operations to Britain and Europe, an airline spokesman on Saturday.
The PIA sought the service for charter flights for six months – from November 2021 to April 2022. The charter aircraft company must have International Air Transport Association's (IATA) operational audit operator certificate.
The PIA needs 250-seater planes for the charter service.
Read PIA inducts fuel-efficient aircraft to fight losses
According to the PIA, charter flights will be operated to London, Manchester, Birmingham, Paris and Milan from Islamabad and Lahore.
The PIA was operating charter flights as an alternative to keep running its flight operation after a ban on the airline's flights in the UK and Europe and European Union Aviation Safety Agency (EASA), the PIA spokesman said, adding that the new charter flights will facilitate the travellers as well as boost the revenue for the airline.
On Friday, UK had ended quarantine restriction for the passengers arriving from Pakistan to the country with UK-approved vaccine.
The passengers who had received Pfizer, AstraZeneca and Moderna Covid-19 vaccine doses are exempted from the self-isolation after arriving in the UK from Pakistan. However, the UK has announced not to accept any passengers with the Chinese Covid-19 vaccine. The new guidelines will be enforced from October 11.
COMMENTS
Comments are moderated and generally will be posted if they are on-topic and not abusive.
For more information, please see our Comments FAQ