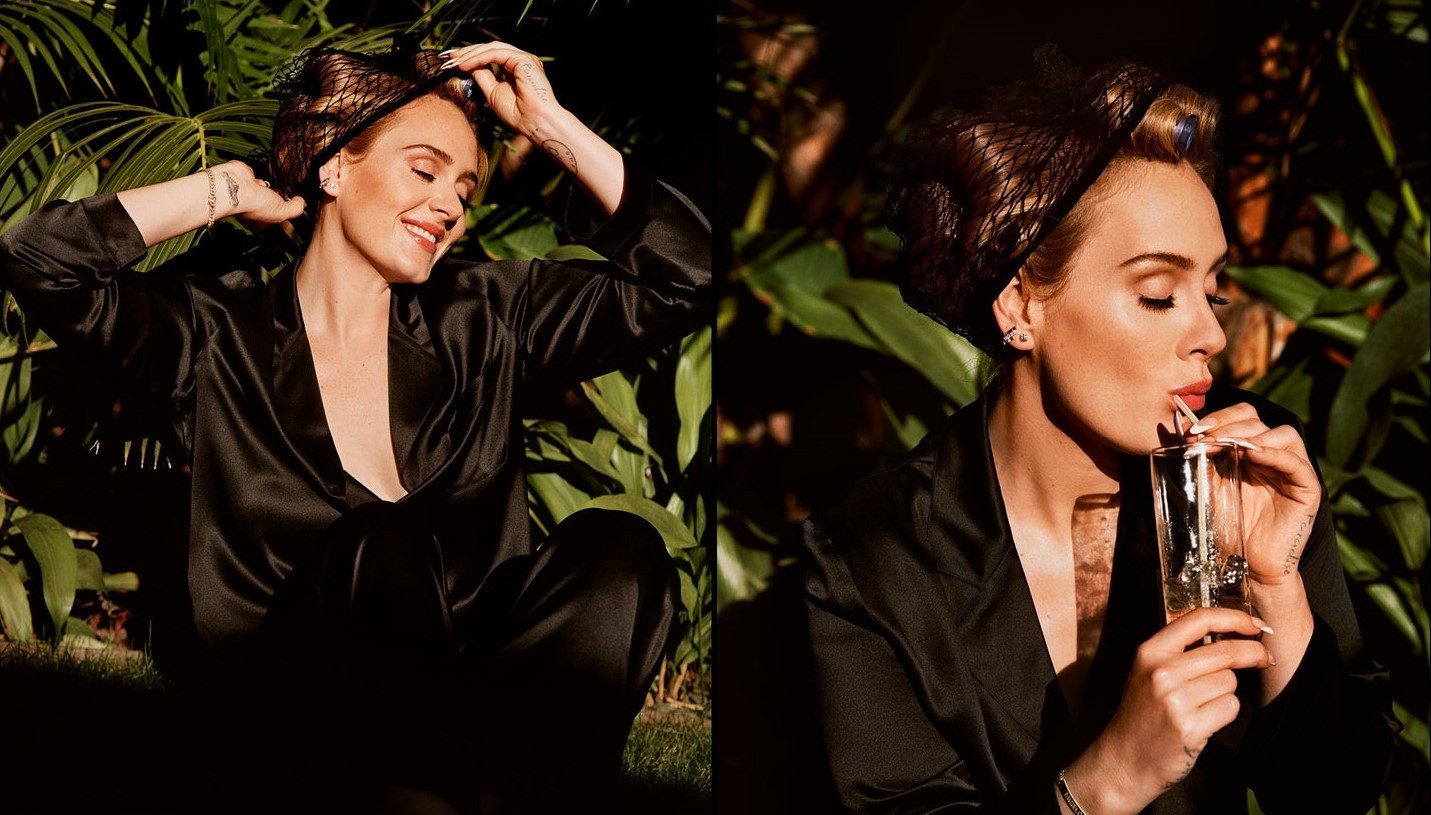 ---
There is an art to being Adele, who's making her return to the realm of music with Easy On Me, her first song since 2015.
Now, to promote the upcoming song and album, the goddess has graced the cover of both Vogue and British Vogue for November. With this, the Someone Like You hitmaker and Grammy, Oscar-winning singer, has opened up about her life since her last album and divorce to Simon Konecki.
A new Adele, who comes bearing new inspirations, has detailed how her forthcoming album will be a friendly reminder of her painful separation, and highlight her struggle with bringing up a child muddled by it. It will also shed light on her road to healing and how that healing hasn't arrived yet.
"Ready to play havoc with the emotional wellbeing of a billion music fans," according to the writer, Adele told the outlet: "I have to really address myself now. Instead of being like, 'You effing… '"
Locked down in California with her son, Angelo, her parenting style has devolved like everyone else's. "I'd be like, 'Get my kid on Zoom! Is it too early to have a spritzer?' He's like, 'I want to be a YouTuber.' I'm like, 'I am the wrong person to say that to.'"
But when asked what the 33-year-old heartbreak queen is delivering this time, she responded, "I feel like this album is self-destruction, then self-reflection and then sort of self-redemption. But I feel ready. I really want people to hear my side of the story this time."
Adele's upcoming song has a meditative arrangement, which progresses to witness her glory in the chorus. Easy On Me reimagines her fraught childhood, lost marriage and the lessons learnt and unlearnt, according to the writer who was fortunate enough to catch the first strains of it through ear pods presented by Adele herself.
"My son has had a lot of questions, really good questions, really innocent questions that I just don't have an answer for. [He asks] why can't you still live together?'" she sighed. "I just felt like I wanted to explain to him, through this record, when he's in his twenties or thirties, who I am and why I voluntarily chose to dismantle his entire life in the pursuit of my own happiness. It made him really unhappy sometimes. And that's a real wound for me. I don't know if I'll ever be able to heal," a powerful Adele powerlessly lamented.
Exhibiting a rare combination of confidence and shell shock, Adele continued, "It's not like anyone's having a go at me but it's like, I left the marriage. Be kind to me as well. It was the first song I wrote for the album and then I didn't write anything else for six months after because I was like, 'OK, well, I've said it all."
The opening vocal, she revealed, came to her when she "was singing a cappella in the shower" one day in 2018. For the uninitiated, it is common knowledge among Adele fans that she wed Simon – founder of the charity Drop4Drop, her long-term partner and the father of their now nearly nine-year-old son – at some point in 2016. She called him "my husband" when picking up a Grammy in early 2017. And they split in 2019, finalising their divorce earlier this year.
But clearly, the reality is different. For Adele, it didn't take a pandemic for her to start introspecting; it took the falling of a marriage. "Everyone had to face a lot of their demons, because they had so much time on their hands with nothing to distract them. They had to face themselves in isolation. Whereas I did that the year before," she said.
But about her decision to part ways from her husband she clarified, "Neither of us did anything wrong. Neither of us hurt each other or anything like that. It was just: I wanted my son to see me really love, and be loved. It's really important to me. I've been on my journey to find my true happiness ever since."
Adele, who's been struggling to heal through a variety of coping mechanisms, has been hitting the gym and taking care of her body. "It was a lot of sound baths. It was a lot of meditation. It was a lot of therapy. And a lot of time spent on my own. I realised that when I was working out, I didn't have any anxiety. It was never about losing weight. I thought, if I can make my body physically strong, and I can feel that and see that, then maybe one day I can make my emotions and my mind physically strong."
The singer's physical transformation, however, became fodder for news outlets and tabloids world over. But Adele assured it wasn't the first time her body became the center of attention. "My body's been objectified my entire career. It's not just now. I understand why it's a shock. I understand why some women especially were hurt. Visually I represented a lot of women. But I'm still the same person," she said.
For Adele, the worst part of her transformation was seeing other women initiate those "brutal conversations" about her body. "I was very disappointed with that. That hurt my feelings," she said.
But her upcoming album is more about finding a way to talk to her son about her divorce, and an attempt to answer his questions. She also explained that it is going to be different from her previous works because in it, and with it, she has "realised that I was the problem…"
Adele asserted, "Cause all the other albums are like, You did this! You did that! Why can't you arrive for me? Then [with this album] I was like, Oh, I'm the running theme [here], actually. Maybe it's me!
COMMENTS
Comments are moderated and generally will be posted if they are on-topic and not abusive.
For more information, please see our Comments FAQ