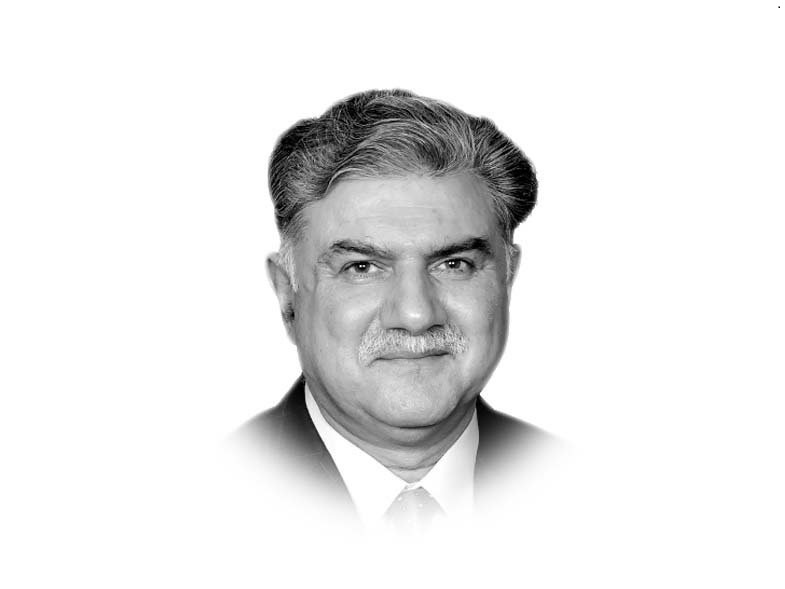 ---
There is a lot of talk about the talk of offering factions of the Tehreek-e-Taliban Pakistan (TTP) aka 'Pakistani Taliban' amnesty. TTP on Oct 1 declared cessation of hostilities (orbandi) including a ceasefire (dazbandi) for twenty days in 'South Waziristan District', Khyber-Pakhtunkhwa. Prime Minister Imran Khan acknowledged the talks for a 'negotiated end to the longstanding conflict'. The talks are taking place in Afghanistan and are facilitated by the Islamic Emirate of Afghanistan (IEA)/Afghan Taliban (TTA). Negotiations resulting into ceasefire with the TTP have been an ongoing process and is nothing new. Fighting and talking has remained hand-in-hand, like in similar situations around the world. A good intelligence community keeps contacts (not necessarily friendly) with hostile elements all along.
TTP carries a lot of blood on their hands and touches a raw nerve running through Pakistan's body politic. A blanket and unconditional amnesty would rock many a boat. Their heinous attack on the innocent kids of Army Public School (APS) in Peshawar on December 16, 2014, killing 150 people, of whom at least 134 were students, is still disturbingly fresh. Their being in bed with Afghan intelligence agency (NDS) and their monetary support from the Indian RAW are open secrets, along with their patronage by the CIA. Amnesty would be drinking from Socrate's proverbial bowl.
The timing of the talk is interesting. IEA is still to consolidate its hold over the ungoverned spaces in Afghanistan; and once they do so, the operational space for TTP would drastically diminish. As IEA has repeatedly committed not to 'let any group or individual use the Afghan soil for actions against any 'other country or entity'. It knows the cost (the sad saga of Osama bin Laden) and is credible on this. Some commentators, who think TTP would be used by the IEA as a future leverage against Pakistan, are not reading the situation correctly (as usual). IEA does not need a negative leverage of this sort with Pakistan, given their immediate, short and long-term interests with and through Pakistan, irrespective of the TTP ba'at (allegiance) to the IEA. Pakistan's good offices are of immense value to the IEA now and in future; and a pragmatic IEA knows it. Period.
Afghan Taliban/IEA would soon consolidate their rule over the entire Afghanistan effectively, despite the immense Western ill-will and hostile media. Such machinations, just like the war with over 50 advanced countries for over twenty years, would not deter the IEA. Thereafter, once the Ameerul Momineen decrees TTP to cease hostilities from Afghan territory, Noorwali Mehsud (TTP Ameer since 2018) would not be able to defy. While they may — at present — whine, protest and wince at 'disarming' by the IEA, then… they would have no choice. TTP knows this, hence their contacts with Pakistan for amnesty, cessation of hostilities in North Waziristan District and their scaled-up operations just before this as pressure tactics.
TTP is not a monolith. In December 2007, about 13 groups united under Baitullah Mehsud to form TTP 'ostensibly' to fight the US and all those supporting the US (Pakistan), alongside the Afghan Taliban (TTA). Its aims and scope, thereafter, kept drifting. In a 2020 reorganisation, it embraced the Amjad Farouqi group, a faction of the Lashkar-e-Jhangvi, the Musa Shaheed Karwan Group besides Mohmand/Bajaur Taliban, Jamaat-ul-Ahrar, Ghazi Brigade (Lal Masjid), Punjabi Taliban and Hizb-ul-Ahrar etc — all with different manifestoes.
The different factions in TTP's motley collection do not harbour hostility towards Pakistan and its Forces with equal intensity. Some like the Swat faction (TTS) just wanted Sharia implemented in Malakand Division, while the Wazir and Mehsud factions feel aggrieved that state of Pakistan violated their khawra or land — by launching operations in 2003-2004 and then by not adhering to the Shakai Agreement (2004). The Kurram and Orakzai faction maintains ties and receives ideological guidance from al-Qaeda, with its members forming part of IS (Khurasan) cadre; whereas, the Khyber faction is in mainly for monetary gains, along with others who are simple criminals… etc. Unlike Afghan Taliban, TTP lacks a central command. There has been a history of TTA fighting the Pakistani Taliban. On 10 October 2013, heavily armed TTA attacked a TTP base in Kunar Province, Afghanistan.
TTP foot soldiers are generally inspired by criminality, TTP's 'purported' Islamic credentials and a certain degree of romanticism and prestige, that defiance to the state, traditionally brings in the erstwhile FATA.
Pakistani state and military had maintained contacts with TTP factions in different times for understandable reasons. Shakai Accord (2004), Sra-Rogha Accord (2005) and Miram Shah Agreement (2006) are some examples. However, it is post-APS attack that the situation took a turn for the worst, as nihilists elements dominated the TTP. Amnesty and re-integration of TTP must, therefore, be decided in the light of following factors.
One, it must be remembered that no insurgency can succeed without external havens and support. With TTA in power, TTP does not have that luxury of 'freedom of terrorism' it once had. Therefore, amnesty should be on State terms and from a position of strength with no inclination for undue leniency. The State should decide who gets it.
Two, in such cases the future good conduct of released/reintegrated militants is guaranteed by the tribe/quom/family etc. With FATA dissolved and the FCR (Frontier Crimes Regulations) no more operative, respective DCs in affected — settled and tribal — districts would have to evolve mechanisms (in collaboration with other agencies) to elicit tribal/family and/or other guarantees, for the safe conduct of the reintegrated cadre, 'after' they are punished for their crimes in a 'commensurate' manner, in accordance with Sharia, riwaj and/or law.
Three, guarantor(s) would deal with those tainted with heinous crimes. It is still possible in tribal districts under Sharia and riwaj. For settled districts, law will have to run its course and Swat model could be useful.
Four, depletion of the TTP rank and file is important, even if those more complicit (leadership) renege, run away or hide.
The tide is in favour of Pakistan. Helping IEA consolidate is helping Pakistan as it reduces ungoverned Afghan spaces and dries the swamp for TTP factions, which henceforth find no alternative to surrender/amnesty. Our decision-makers should avoid undue haste, credit-taking, too much bombast, unnecessary concessions and continue their 'operations' unabated.
This will kill many birds with stones to spare.
Published in The Express Tribune, October 7th, 2021.
Like Opinion & Editorial on Facebook, follow @ETOpEd on Twitter to receive all updates on all our daily pieces.
COMMENTS
Comments are moderated and generally will be posted if they are on-topic and not abusive.
For more information, please see our Comments FAQ