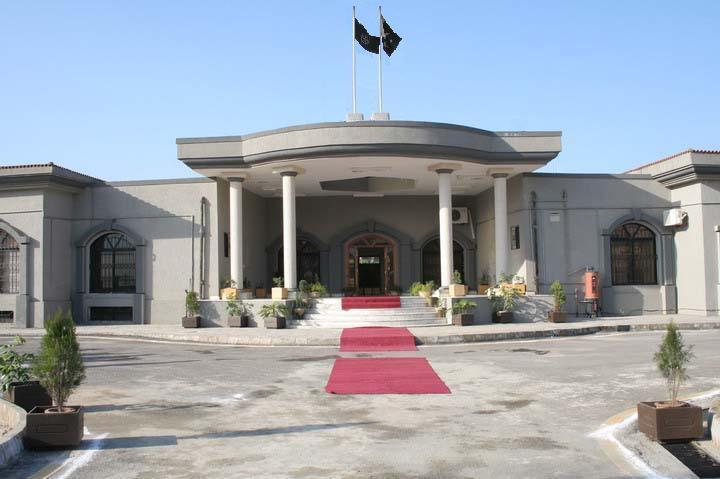 ---
Islamabad sessions court on Wednesday adjourned the indictment of 12 accused in the Noor Mukadam murder case, including the main accused Zahir Jaffer, for one day.
According to Express News, Additional Sessions Judge Islamabad Ata Rabbani presided over the case. The police produced the main accused Zahir Zakir Jaffer, his parents Zakir Jaffer and Ismat Adamjee; CEO of Therapy Works Tahir Zahoor and six other employees before the court.
During the hearing, the superior judge questioned Zakir about hiring a counsel. "Now that the evidence is presented; you need a lawyer. Is Rizwan Abbasi your lawyer?" the judge asked.
"I do not know maybe my brother has hired one," Zahir stated.
Read More: Court sets Oct 6 for indictment of accused in Noor murder case
The court then adjourned the indictment for a day.
Separately, the parents approached the Supreme Court (SC) for post-arrest bail after the IHC rejected their bail plea last week. Zakir and Asmat had filed two separate pleas in the top court through their counsel Khawaja Haris.
It may be noted here that Zahir and Asmat are in police custody for "aiding and abetting" their son in the murder of Noor Mukadam.
The IHC in its order had said the parents knew that Zahir Jaffer had taken Noor hostage but they did not inform the police. The family's watchman made it clear that he had alerted Zakir Jaffar about the situation, the court's decision had stated.
As per the IHC ruling, Zahir Jaffar maintained in his statement that he had informed his father before the murder, whether his statement is acceptable or not is for the trial court to decide.
The court maintained that evidence of direct assistance in aiding and abetting a crime cannot, as a rule, apply everywhere. Aiding and abetting can also be indirect, the court noted, adding that in such a situation factual evidence is sufficient.
COMMENTS
Comments are moderated and generally will be posted if they are on-topic and not abusive.
For more information, please see our Comments FAQ