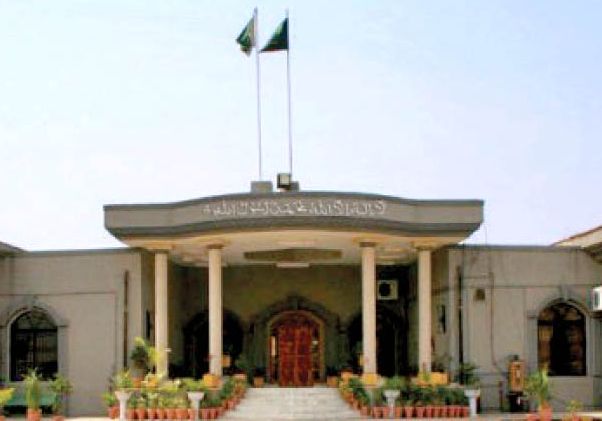 ---
ISLAMABAD:
The Pakistan Muslim League-Nawaz (PML-N) on Thursday challenged in the Islamabad High Court (IHC) the restriction on the elected representatives to take oath within 60 days of the polls to avoid disqualification.
Earlier, the Lahore High Court had issued notices to the federal government and Election Commission of Pakistan (ECP) on a similar petition.
On September 1, the government had promulgated the Elections (Third Amendment) Ordinance 2021, making it binding upon the elected members to take oath as legislator within 60 days. The amendment had been made to Section 72 of the Elections Act 2017.
According to a statement, under the amendment, the members would have to take oath within 40 days of the promulgation of the ordinance. In case of failure to take oath within the mandatory period, seats of elected members to Senate, Assembly and local government will become vacant.
The government is expected to announce a plan for the election of Finance Minister Shaukat Tarin as senator from Punjab against Ishaq Dar's seat, which has virtually remained vacant in the absence of the PML-N's former finance minister. Dar had not taken oath because of his self-exile in the UK.
Read Lawmakers show lack of interest in PA business
The finance minister has only 15 days to get elected as a senator — a prerequisite to continue as finance minister — as the six months' time limit to elect him a member of parliament will expire on October 16.
If Tarin is not elected a senator till the deadline, he will have to become an adviser to PM on finance. In such a scenario, the government will have to choose a political face for the key position.
On Thursday, an application filed by PML-N's Azam Nazir Tarar made the federation, Ministry of Parliamentary Affairs and the ECP parties in the case.
The petitioner adopted the stance that the PML-N with 82 MNAs and 16 senators was the largest opposition party. He said the National Assembly elections will be held in 2023 while the Senate polls in 2024.
Tarar maintained that legislation through the ordinance was an attempt to curtail the democratic authority of the parliament.
The petitioner said the ordinance based on "dishonesty" was meant to target the PML-N and that changing the law for a few people was against the law.
Tarar pleaded the court to declare the ordinance unconstitutional and stop the de-notification of MPs through a new ordinance.
COMMENTS (1)
Comments are moderated and generally will be posted if they are on-topic and not abusive.
For more information, please see our Comments FAQ