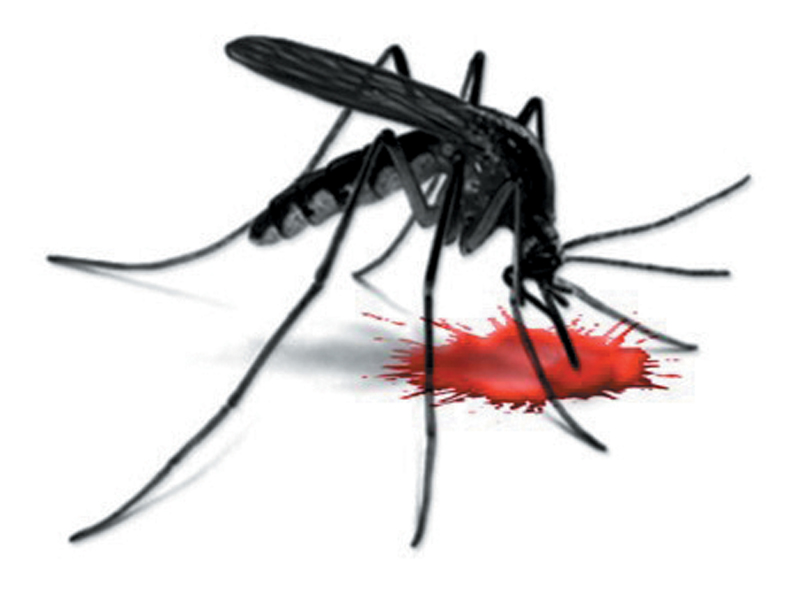 ---
PESHAWAR:
Dengue has gripped 24 districts of the Khyber-Pakhtunkhwa (K-P) province as the total number of patients has reached 916. Data released by the K-P Health Department shows that 24 out of 35 provincial districts are hit hard by the dengue outbreak.
The total number of suspected dengue cases has reached 8,961 in which 50 are admitted at the hospitals after their condition deteriorated.
Around 866 patients have also recovered successfully who were treated and then discharged from the hospitals. According to the Health Department, not a single person has died so far of Dengue in the province. The Health Department report covers 15 days from September 11 till date.
In Buner district, the number of dengue patients stands at 187 while the suspected cases are 2,807. Two paitents are still under treatment in Buner while 185 have recovered successfully.
In Nowshera district, the total number of confirmed cases has been 214 while suspected cases are 214. Similarly, around 16 patients are admitted to the hospitals and 198 have recovered.
Jehangira, Shedo, Kaka Sahib, Akora Khattak, Pabbi and Daggar are the most affected areas. In Khyber district, the total number of patients has been recorded at 179 while suspected cases are 2,301. There is no patient under treatment at hospitals and 124 have recovered successfully.
By the same token in Manshera, there are 38 confirmed patients while 640 are suspected cases as there are three patients under treatment and 35 have recovered.
Read More: Lahore witnesses dengue spike
In Peshawar, the total number of confirmed cases is 179 and suspected cases are 508 as 17 patients are admitted to hospitals and 162 have recovered.
In Darra Adam Khel, there are 32 dengue cases in which 239 are suspected cases. In Bajaur, there are 24 patients and 59 are suspected cases. All the patients have a history of travel to Karachi, Lahore and Landi Kotal.
The report shows that there are 70 cases of dengue in Haripur and another 70 cases are suspected. In Mardan, there are 24 confirmed cases while in Batagram district there are 10 cases recorded so far. In Shangla there are only five cases while 34 cases have been reported in Swabi.
COMMENTS
Comments are moderated and generally will be posted if they are on-topic and not abusive.
For more information, please see our Comments FAQ