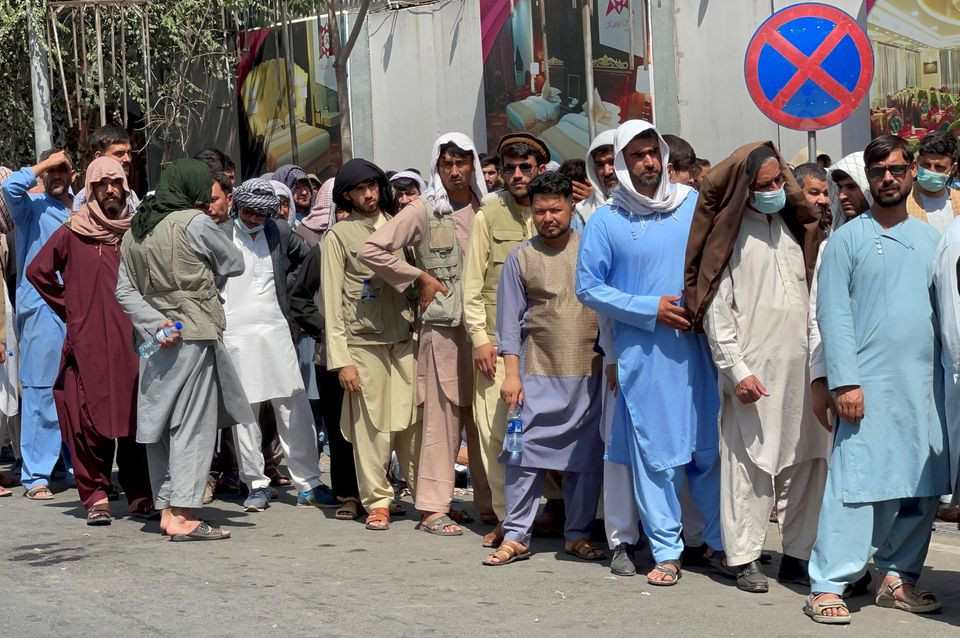 ---
ISLAMABAD:
Just a few kilometers away from the Hazara Motorway, people are inclined to shut their noses expecting a putrid, horrid smell as open sewage lines alongside the main road in the Afghan Refugee Camp in the Dheenda area of Haripur greet the dwellers and the visitors alike.
Amid a network of dirt roads, a mixture of houses and huts built with cement and mud, shepherds with goats, children enjoying ice cream, young men pushing carts and an elderly man asking an official to open water supply for a couple of hours, one enters perhaps the largest and oldest Afghan refugee camp in Pakistan.
Following a mosque near the entrance, several scrap shops and grocery stores are dotted along the sewage line leading to an adjacent camp.
Most of the shops have been named after the provinces and hometowns these Afghan people have come from but some, despite their old look, have not yet been named at all.
Though the Afghan people have been living in the camp for decades now, the divide between the elders and the younger generation on the question if they would want to stay in Pakistan or go back to Afghanistan is ever deepening.
They, however, have no confusion about going to Europe, USA, UK or Canada, if given a chance. "The level of care abroad is unmatched and that is why everyone wants to go there," said Hazrat Ali, who is affiliated with woodworks business in the camp.
"Just look at these sewage lines and the miserable living conditions here. Why wouldn't anyone want to go abroad?" he argued, adding better income was another factor that prompts many to cross borders.
Read More: K-P braces itself for Afghans seeking refuge
The younger generation – most of them were born and raised in Pakistan – however feels differently as they don't have the same connection with their homeland as the ones who had come to Pakistan during and after the Russian invasion.
"We want to live here in Pakistan," said a young man standing near a TV repair shop, adding "what will we do in Afghanistan after spending all our lives in Pakistan."
Situation is not the same in the Afghan settlement in the capital. It is even worse as they do not even have the permission to live in the mud houses.
At first, it is difficult to find the mud houses built in the bushes but in no time dozens of children and a handful of elderly Afghans come out of the mud houses and surround the visitors to check if the Capital Development Authority (CDA) has decided to take action against them, again.
In both the camps, the younger ones were clear that they would want to stay in Pakistan despite open admission that their heart beats alike for Pakistan and Afghanistan. The older hearts, however, are longing for their homeland.
"I have lost all my teeth in Pakistan but I still want to go back to my homeland," said Biltoon while referring to his only two front teeth. Biltoon, who came to Pakistan in 1984, said that he still talks to his relatives back in Afghanistan but the financial constraints do not allow him to reunite with them.
Another elderly man expressed his happiness over Taliban's takeover in Afghanistan, saying he would want to go back to Afghanistan once the situation gets better there, adding his sons however were happy to live in Pakistan.
"I am clear in my head, I don't want to go back to Afghanistan after spending all my life here," 20-year-old Basit Khan, who is obsessed with bodybuilding and associated with fruit-selling business, said. "Pakistan is my home now," he said.
COMMENTS
Comments are moderated and generally will be posted if they are on-topic and not abusive.
For more information, please see our Comments FAQ