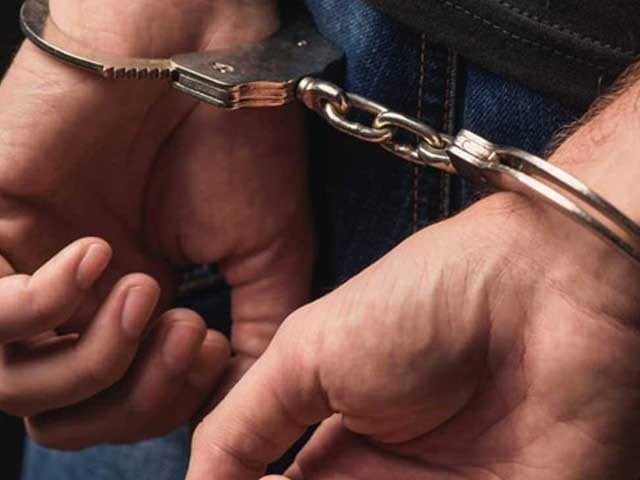 ---
BUREWALA:
A man was apprehended by police on Wednesday for allegedly assaulting a nurse within the THQ hospital premises.
According to an official of the THQ hospital, a nurse identified as Uzma Shehzadi was tortured by the attendant of a patient admitted in the hospital over suspicion of negligence.
"The suspects grabbed the nurse by the neck and threw her on the ground during which her dupatta and uniform were torn," he stated.
"Following this, the entire staff of the hospital gathered outside to protest on stadium road and locked down the Out Patient Department (OPD)," the official added.
As per details, they refused to resume service till the assailants were arrested by the cops and confirmation of punishment of the heirs of the patients for hurting the nurse.
A source claimed that the enraged hospital staffers later beat one of the attackers while he was being escorted to the police van.
"When they started boarding the suspect on the vehicle, the protesting crowd rushed to the spot and started beating him mercilessly. The police acted as silent spectator as it happened," he maintained.
Read Old enmity claims two lives
On inquisition, THQ hospital MS Dr Imran Bhatti said he cannot give the CCTV footage of the incident.
He further said that if anybody wants access to evidence of the incident, they should seek a court order for the purpose.
Despite the arrest of the suspect, the protest was on going till the filing of this report.
The accused party on the other hand has released a video, stating that they came into the hospital for treatment of their mother when her condition had turned serious last night.
They claimed that the two brothers had requested the nurse to change the oxygen cylinder of their mother but the nurse ignored their request and continued to use mobile phone.
According to the video, the behaviour enraged them and they dragged the nurse into the room to do the needful.
The family claimed that the duo did not do anything else and the assault charges were baseless.
Moreover, they warned the hospital administration of consequences if their mother suffers any health complications due to negligence.
Published in The Express Tribune, September 23rd, 2021.
COMMENTS
Comments are moderated and generally will be posted if they are on-topic and not abusive.
For more information, please see our Comments FAQ