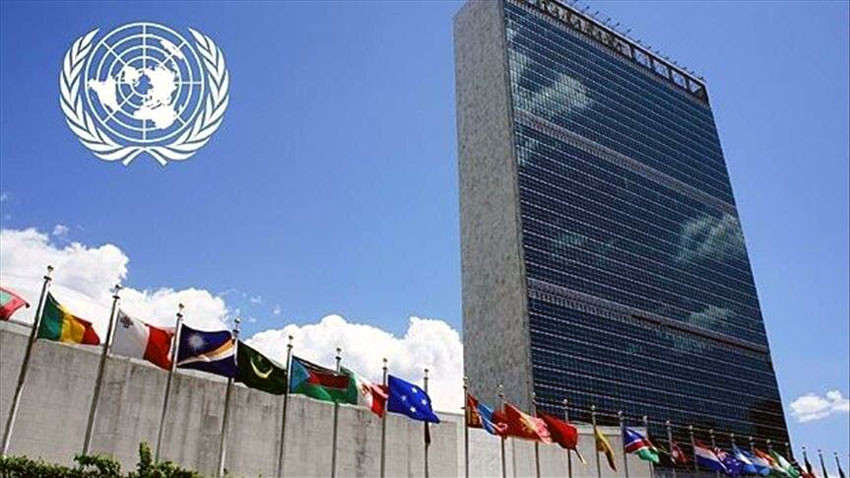 ---
The Afghan Taliban have sought permission to address world leaders at the United Nations (UN) in New York this week, Radio Pakistan reported on Wednesday.
The request was sent in a letter by Taliban Foreign Minister Amir Khan Muttaqi to UN Secretary-General Antonio Guterres. Guterres' spokesperson, Farhan Haq, confirmed Muttaqi's letter.
The request for representation has been sent to the UNGA's nine-member Credentials Committee for a decision.
The Taliban have named its Doha-based emissary, Sohail Shaheen, as its permanent UN ambassador and also challenged the credentials of the former ambassador of Afghanistan in the body, Ghulam Isaczai, saying his diplomatic mission was now over.
Read More: Taliban appreciate PM Imran's efforts for peace, inclusive govt in Afghanistan
Earlier, the Taliban introduced new faces as the group unveiled picks for the remaining cabinet slots in their interim government.
Among the new ministers appointed are Nooruddin Azizi, a prominent investor from the northeastern Panjshir province, tasked to lead the Commerce and Trade Ministry, while Mohammad Azim Sultanzada and Mohammad Bashir, two traders from the northern Sar-e-Pul and Baghlan provinces, respectively, to serve as deputy heads of the ministry.
Dr Qalandar Ibad will serve as the acting minister of health, while Dr Abdul Bari Omar and Dr Mohammad Hassan Ghiasi as acting deputy ministers of health.
Two key Taliban commanders, Sadr Mohammad Ibrahim and Abdul Qayyum Zakir, grabbed vital positions as acting deputy ministers at the interior and defence ministries, respectively.
Mujeeb-ur-Rehman Omar will serve as the acting deputy minister of power and energy, Haji Ghulam Ghaus as the acting deputy minister of disaster management, Haji Gul Mohammad the acting deputy minister of borders, and Arsala Kharoti as the acting deputy minister of refugees.
"These appointments, which are largely based on professionalism and competence, will further strengthen and standardise the structure of the Islamic Emirate," Taliban spokesman Zabihullah Mujahed said in a statement.
He went on to say that Qatar, Iran, Pakistan, and other countries have offered advice to the Taliban government for international recognition but stressed that it was not to the extent of interfering in internal affairs.
COMMENTS
Comments are moderated and generally will be posted if they are on-topic and not abusive.
For more information, please see our Comments FAQ