 ---
KAZAN:
If you had told the 10-year-old me that he'd someday present a Sindhi film in front of a Russian audience, the overconfident kid would tell you, "I know." Years later, after the said feat is achieved, it's a rather humbling experience.
Last week, I took my short film A Train Crosses the Desert to the 17th Kazan International Muslim Film Festival, held in Kazan, Tatarstan, Russia. This was the eighth official selection at an international film festival for the film. What's more important is that it's the first Sindhi film, to the best of my knowledge that has been screened at festivals worldwide.
Introducing Sindhi cinema, or in fact, planting the seed of Sindhi cinema, locally as well as internationally was a tempting idea. And I only realised what I was doing after I had finished the production.
Even with the festival circuit journey so far, Kazan was particularly special. It was the first time I was attending a film festival, not as a journalist but as a filmmaker. As cliché as it may sound, it was a dream come true.
While, for me, the prospect of introducing the Tatar and Russian audience to Sindhi cinema was exciting, back home, the mere idea (and a photograph) of a Sindhi boy from a small town Bhiria City walking the red carpet was enough cause for celebration.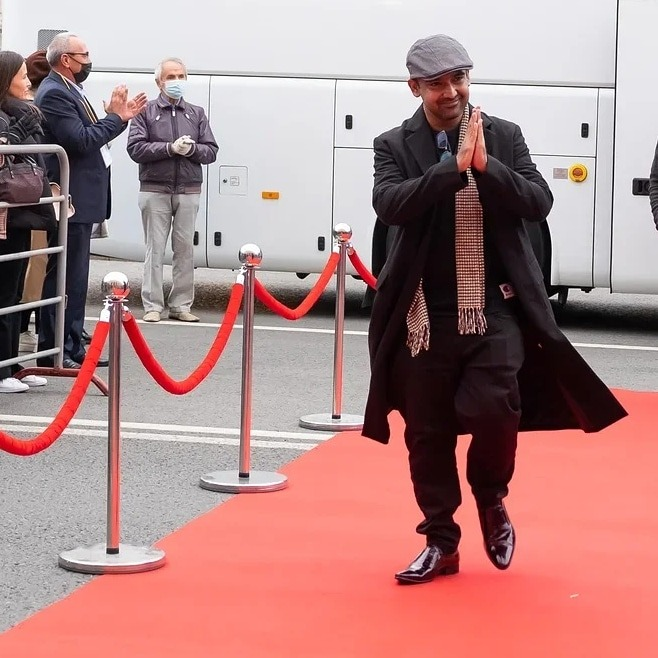 In Kazan, it was different. How do you introduce a culture and a language to people that have most likely never heard of it? But that's the beauty of it and cinema is the perfect medium for such a cross-cultural exchange. While the story of A Train Crosses the Desert was more personal, the language it was made in is equally important. And it was an honour to be selected among the 50 films (out of over 400 submissions) from across the world, let alone in the top 10 short features chosen to participate in a competition for the awards.
On the morning of September 6, 2021, I spoke about the significance of making a Sindhi film in Pakistan to an audience of journalists and Tatar media. A few hours later, I presented the film in Rodina cinema, located on the popular Bauman Street. Dread filled me as I saw a few dozen people walk in, anticipating their response – the usual dread that fills every creative when their work is presented.
The film was played in its original language, Sindhi, with Russian subtitles. The mere feeling of sitting in the dark, watching a Sindhi film in a Russian cinema hall, was a proud feeling. Korean filmmaker Bong Joon-ho's quote from last year's Oscar's ceremony played in my head. "Once you overcome the one-inch-tall barrier of subtitles, you will be introduced to so many more amazing films," Bong had said during his speech.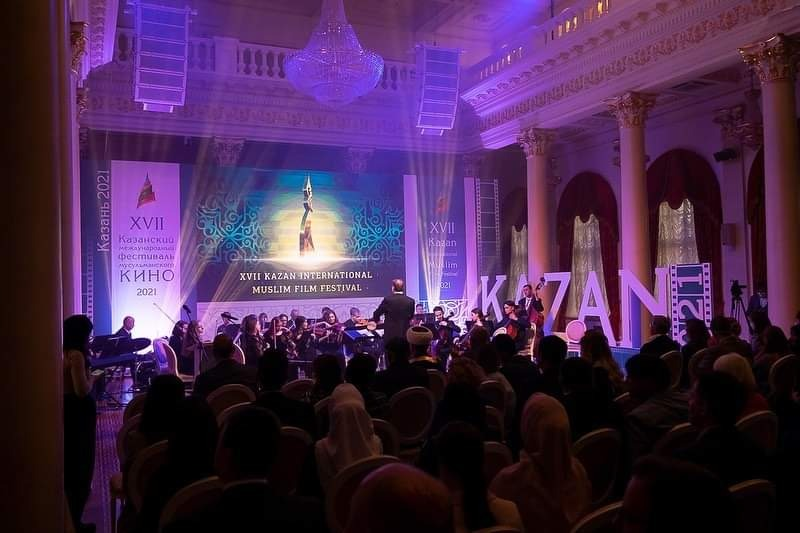 Between the end credits rolling, the lights turning back on and the ensuing applause by the crowd, there was a moment where emotion overcame me. It had just happened. I had paid a tribute to my late cousin Farooq, to whose memory the film is dedicated. And I had shown a Sindhi film in a foreign cinema. It was a bittersweet feeling.
A conversation with a local had earlier revealed to me that the Russian audience is very sensitive. And once the lights turned back on, I saw on their faces how they had been affected. Once the shock wore off, the post-screening session started. It was then that I found how interested the people were in learning about Sindhi culture and language. Their interest peaked when they learned about the significance the screening held for me and what it means for Pakistan's regional cinema and specifically for the idea of a potential (eventual) rebirth of Sindhi cinema.
Now I understand the so-called rebirth of Sindhi cinema is a long shot but it is an idea. And all we need is to keep taking these small steps in the right direction.
I humbly celebrate the fact that A Train Crosses the Desert took a small first step. And now more Sindhi filmmakers are starting to not be afraid of making films in Sindhi. Passionate filmmakers from across Sindh are starting to come forward, notably Suhail Ahmed and Murtaza Kharani who make shorts and documentaries focusing on local culture. Last month, they held the Indus Film Festival, focusing on films in Sindhi or about Sindh, with participation from Indian filmmaker Sapna Bhavnani and her film Sindhustan.
Personally, the prospect of the Sindhi film industry is not only exciting for the province and its regional cinema but also Pakistani mainstream cinema. And if a Russian audience can accept, applaud, honour and celebrate a Sindhi film, so can we.
Have something to add to the story? Share it in the comments below.
COMMENTS (1)
Comments are moderated and generally will be posted if they are on-topic and not abusive.
For more information, please see our Comments FAQ