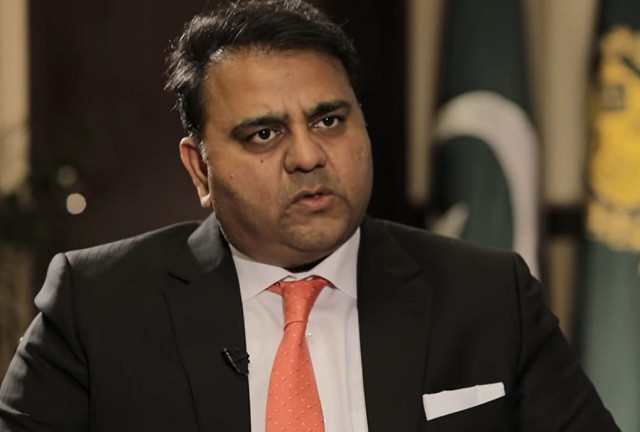 ---
LAHORE:
Information and Broadcasting Minister Fawad Chaudhry on Tuesday said the government is mulling legal action against the cricket boards of New Zealand and England for causing damages worth millions to the state broadcaster after the two sides pulled out of scheduled cricket tours.
England withdrew both the men's and women's teams from next month's tour of Pakistan, the England and Wales Cricket Board (ECP) announced on Monday, three days after New Zealand abandoned their tour of the country amid security concerns.
نیوزی لینڈ اور انگلینڈ کےدوروں کی منسوخی سے PTV کو کروڑوں روپے کا نقصان ہوا دونوں بورڈز کے خلاف قانونی کاروائ کیلئے وکلاء سےمشورہ کریںنگے، پاکستان کیخلاف ایک مخصوص بین القوامی لابی مصروف عمل ہے لیکن ہمیں جھکانے کی خواہش رکھنےوالے کبھی کامیاب نہیں ہوں گے یہ غلط فہمی جلد دور کر لیں

— Ch Fawad Hussain (@fawadchaudhry) September 21, 2021
The information minister, taking to Twitter, said Pakistan Television (PTV) suffered millions in losses after the cancellation and a final decision in this regard will be made after consulting the legal team.
Fawad also termed the abandonment a "conspiracy" by an "international lobby" against the country but added that such conspiracies will not succeed against Pakistan.
Read Uncertainty, distress for Afghan cricketers after Taliban takeover
The England men and women's teams were each scheduled to play two Twenty20 international matches on October 13 and 14 in Rawalpindi, with the women's side due to stay on for a three-match one-day international series from October 17-21.
On Friday, the New Zealand Cricket said the tour was cancelled after an escalation in the government's threat levels for Pakistan and advice from its cricket security advisers on the ground.
COMMENTS
Comments are moderated and generally will be posted if they are on-topic and not abusive.
For more information, please see our Comments FAQ