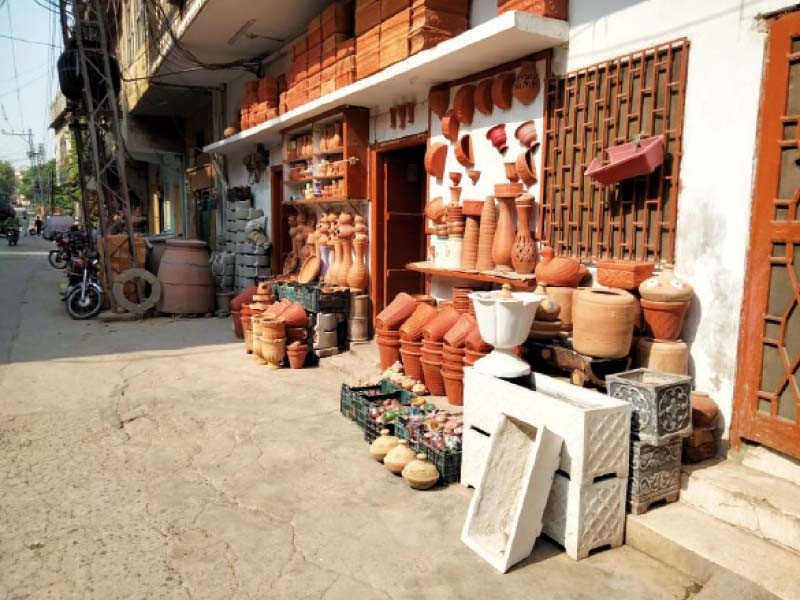 ---
ISLAMABAD:
With technological advancement and industrial innovations, the demand for clay potteries is fading which is eventually taking a toll on the very industry.
The demand for pottery products has also fallen in the local market owing due to the availability of stainless steel and aluminium products to a considerable extent. However, the art is still alive in some rural areas of Punjab.
Potter Jalal and his children still keep the manual art of making earthenware.
Jalal said that the clay is kneaded first and then moulded into different shapes. It is then heated in a kiln for consolidation. The kiln used for heating the crockery is called Awi and the final object prepared after heating is further beautified using paint.
Read Home to the dying art of pottery-making
Jalal lamented that his art is not given the importance it deserves. He said that people were opting for new things and the art of pottery was dying down with the passage of time.
The potter said that high prices of clay have also forced many skilful workers to abandon this business while the profession has now become a hand-to-mouth existence for those still connected to it.
Talking about famous earthenware, he said white pot is famous across the country as it keeps the water protected from germs as well as keeping it cool.
The potter said that the preparation of a kiln cost around Rs100,000 but the products made from it do not meet the cost. Therefore, many skilled workers have bid farewell to the profession and opted for other professions.
He said that a potter is usually paid Rs250 per day despite working all day long. This meagre sum is insufficient to meet even half the expenditures of the family, he said.
Jalal and other potters said they hope for a miracle to happen and the demand for earthenware increased and people will make a conscious effort to buy pottery in an effort to save the art.
Published in The Express Tribune, September 21st, 2021.
COMMENTS
Comments are moderated and generally will be posted if they are on-topic and not abusive.
For more information, please see our Comments FAQ