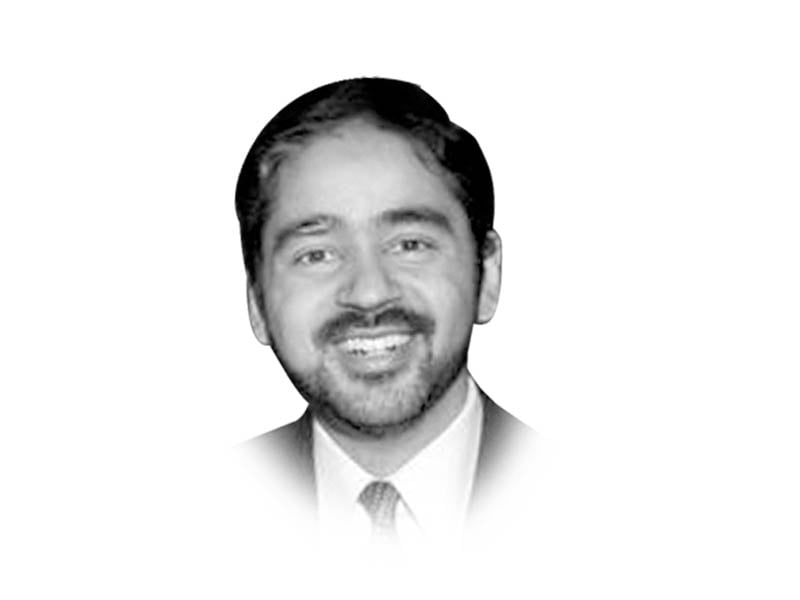 ---
I have always found Umar Sharif to be remarkably talented. He has a folksy and a humble demeanour, a sharp wit and an ability to show us the mirror in a way that few could. I remember a time when there were only two channels (PTV and STN) to grace our bulky and somewhat unreliable TV set at home, and Umar Sharif was someone whose occasional programme I would not miss for the world. There were very few people that I considered to be talented beyond measure. Umar Sharif was one of them. He is capable of bringing genuine joy. In a society where even the most prominent artists of our nation have not fared well in their advanced years (think Mehdi Hasan sahib for example), it is a relief to see the government doing more than it has done in the past for their welfare. I hope and pray that Umar Sharif sahib gets the healthcare he needs and deserves.
Yet, I cannot help but ask (while supporting the government's stance on Umar Sharif sahib): how do we choose who gets the government support when they are in acute need? If we can mobilise the support for Umar Sharif sahib, and find political and societal support for his care, why can't we do that for others? There is no doubt that Umar Sharif sahib's contributions are immense, and worthy of celebration and support, but there are many others, perhaps hundreds of thousands, who have dedicated their entire lives to the betterment of society. What is stopping us from supporting their cause?
All of us probably know dedicated teachers who, with meagre means, changed countless lives. These men and women are humble, kind, dedicated and as patriotic as they come. In their advanced years or at a point in their lives, when they are in need of a transplant, a dialysis, or care in a world class facility, there is no government support. No one would even think of opening government coffers for them. Umar sahib is certainly deserving of government support, and so are they. A police constable often puts his life at risk for our safety, and is ready to make the ultimate sacrifice for our sake. Yet, when he retires and needs urgent care, no one thinks twice about helping him and his family. Thinking of calling an air ambulance would be considered absurd. Facilitating a US visa would not cross anyone's mind. Worse — the constable often dies before anyone thinks of even visiting him in the dirty hospital bed that he has to share with others.
If we can — as a society — come together to support and rally behind Umar sahib's request for care, can we not do that for others?
We should ask that as a society, how do we decide who gets to have full support of the federal and provincial government? Is fame the only criteria? Or is it the ability to create a social media campaign through celebrity followers? Or is the government support reserved for those who have appeared in fundraisers for hospitals in the past?
By choosing one artist or one athlete — and denying others across the board, in the arts and in all the other fields in the society — we create a deeply unequal and unfair society. This does not mean that Umar sahib should not get the care. Quite the contrary. It means that we should extend the same level of support to others. It means strengthening our public health system, creating accessible financial support mechanisms for everyone, and most importantly ensuring that our goodwill and kindness do not simply correlate with fame. We should take care of all those who enrich our lives — not just on TV and in stadiums, but in our schools, hospitals, on the streets and in the society at large.
Published in The Express Tribune, September 21st, 2021.
Like Opinion & Editorial on Facebook, follow @ETOpEd on Twitter to receive all updates on all our daily pieces.
COMMENTS
Comments are moderated and generally will be posted if they are on-topic and not abusive.
For more information, please see our Comments FAQ