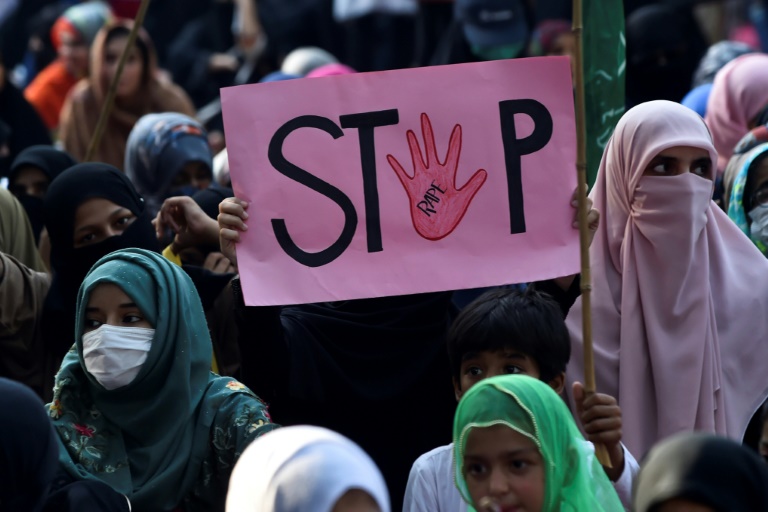 ---
SWAT:
A girl of Swat district has accused her father of raping her for three years.
The girl, resident of Khwaza Khela, along with her mother and uncle, reached Kanju police station and lodged an FIR against her father, stating that he had been raping her for the past three years and that she was unable to stand it anymore.
She informed her mother about her father's incestuous deeds, who in turn told her uncle and decided to contact police.
The victim was sent for medical examination and when the test confirmed the rape, the accused was arrested and put behind bars. A case FIR has been registered.
Police told The Express Tribune that the poor girl was assaulted and then threatened by her father that she would be killed if anyone was informed about it, forcing her to keep it a secret for years.
Read More: Two teenagers allegedly gang-raped
This is the third case of incest on record in Khyber-Pakhtunkbwa. Earlier a man tried to rape his six-year-old granddaughter in Nowshera, who informed her mother and she lodged an FIR with local police. The accused already had three wives.
He tried to take advantage of the child when she brought him food.
By the same token, a girl lodged an FIR against her brother in Saidu Sharif police station blaming that her real brother took her on a picnic and sodomised her there.
He took her out thrice and each time raped her. An FIR had been lodged against the accused and he was also arrested.
Rights activist Imran Takkar told The Express Tribune that incest was constantly occurring in our society but women and girls were not encouraged to tell about it to save the 'family honour'. This, he said, is unfortunate because there is no honour in hiding a crime and be a victim for years.
"It is time to change this misperception that telling about a rape is not good for the individual or society," he said, adding that the Pakistani society was sexually frustrated and as a result any person with power whether physical or official is abusing those who are under his command or care.
He said that awareness should be created about such incidents and victims should be encouraged to tell about it.
Published in The Express Tribune, September 20th, 2021.
COMMENTS
Comments are moderated and generally will be posted if they are on-topic and not abusive.
For more information, please see our Comments FAQ