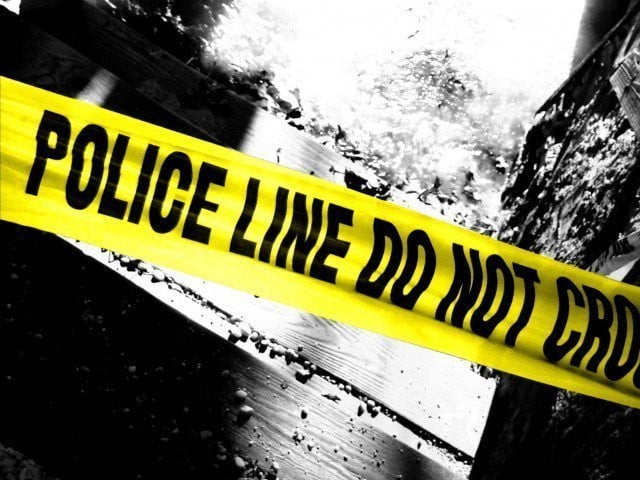 ---
RAWALPINDI:
Several people lost their valuables at the hands of robbers who set up a picket on Java Road, a few kilometres away from the patrol police post near Phase-8 Rawat.
The armed robbers had set up a picket on Java Road around 3 pm on Sunday. The robbers looted and assaulted a motorcyclist, Rasheed Anwar. The robbers snatched Rs6,000 and a mobile phone worth Rs40,000 from him.
An elderly motorcyclist was also intercepted by the robbers. They frisked him and robbed Rs2,000 and a cell phone. The robbers also attempted to stop a car, but the motorist escaped.
Later, the robbed citizens, Rasheed Anwar, Shahid Mehmood, Asad Rehman and others, staged a protest. They questioned the performance of patrol police. They demanded the Rawalpindi police top officials launch a probe into the increasing incidents of crime at this spot.
Read FIA nabs four customs officials, two agents
Meanwhile, in another incident, the police booked a wanted criminal involved in swindling people. The Morgah police team apprehended the suspect, Nazaar Khan, during a raid.
The wanted criminal had been sought by the police since 2017. The Potohar SP commended Morgah SHO and his team and said that action against wanted criminals will continue.
Fire incident
The generator of a bank on Chakwal Road caught fire, which was put out timely by Rescue 1122 firefighters.
Jatli police officials said that the generator connected with a bank on Chakwal Road in the Mandra area suddenly caught fire. After receiving information, Rescue 1122 firefighters reached the location and put it out. The fire caused minor damage to the adjoining building as well.
Rescue 1122 officials said that the fire erupted in the generator because of the short circuit as its diesel was leaking. However, the fire was extinguished quickly before it could spread. The generator was completely burnt in the incident.
Published in The Express Tribune, September 20th, 2021.
COMMENTS
Comments are moderated and generally will be posted if they are on-topic and not abusive.
For more information, please see our Comments FAQ