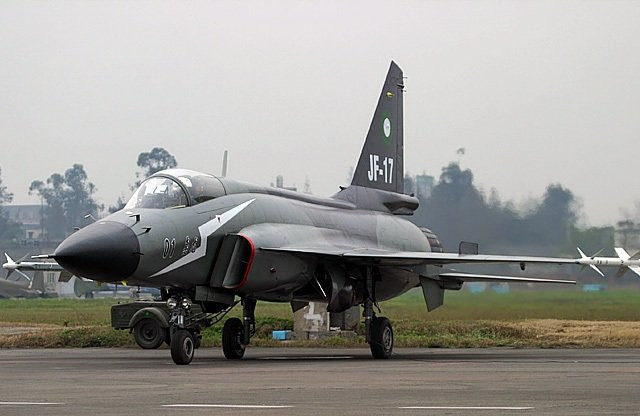 ---
LAHORE:
The Argentinian government is planning to acquire 12 JF-17A Block III fighters from Pakistan and has reportedly set aside $664 million in funding for the purchase of the said aircraft, according to reports.
The UK Defence Journal, a website focused on defence matters, said that the government of Argentina "has officially included $664 million in funding for the purchase of 12 PAC JF-17A Block III fighters from Pakistan in a draft budget for 2022 presented to its parliament".
The move to buy the aircraft jointly built by Pakistan Aeronautical Complex and China's Chengdu Aircraft Corporation came after South Korea refused to sell the jets to Buenos Aires last year owing to British pressure, the report said.
Similarly, Sweden's Saab AB in 2015 ruled out facilitating the sale of Gripen fighter aircraft to Argentina as the result of a deal to build and export combat jets from Brazil, Reuters reported at the time.
It may be noted here that Britain had imposed an embargo on Argentina after the Falkland War in 1982, hampering the sale of military equipment to Argentina. A former Argentine defence minister had last year described the move as British "imperial pride".
However, it is yet to be seen if the deal with Pakistan will go through because of the JF-17's ejector seat being built by a British company – Martin Baker.
Read Pakistan Navy inducts first jet-powered long-range maritime patrol aircraft
A report in MercoPress, South Atlantic News Agency, said that the Argentine air force is almost grounded since, besides the 50 plus aircraft lost during the Falklands conflict, it has been unable to replace them, be it for financial reasons or the UK embargo.
What is the JF-17?
The JF-17 Thunder is a single-engine multi-role combat aircraft developed jointly by the Pakistan Aeronautical Complex and the Chengdu Aircraft Corporation of China. The builders say that the JF-17 can be used for multiple roles, including interception, ground attack, anti-ship, and aerial reconnaissance.
Fifty-eight per cent of the JF-17 airframe, including its front fuselage, wings and vertical stabiliser is produced in Pakistan, whereas 42% is produced in China, with the final assembly taking place in Pakistan.

COMMENTS
Comments are moderated and generally will be posted if they are on-topic and not abusive.
For more information, please see our Comments FAQ