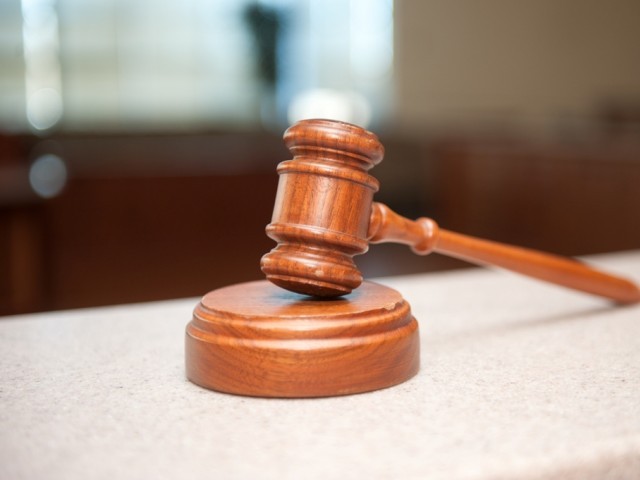 ---
RAWALPINDI:
A district and sessions court on Saturday approved the bail of a female teacher in the seminary molestation case and issued her release orders from Adiala Jail.
Ishrat, the female suspect in the molestation case of a seminary girl student, was arrested from the courtroom after the dismissal of her bail on September 8. The female teacher was not present in the courtroom at the time of approval of her bail.
Additional District and Sessions Judge Malik Aijaz Asif wrote in the verdict that the female teacher, Ishrat, completely cooperated with the investigation team and her polygraph test had also been carried out.
Therefore, the judge said, the suspect deserved bail against bonds worth Rs0.1 million. The investigation team was also handed over a copy of the bail verdict.
The amount of the bonds was also submitted to the court before her release from Adiala jail. Talat Mehmood Zaidi, the lawyer of the suspect, said the bail proved their stance right and they expect justice from the court. He said that they expect to receive the report of the polygraph test by September 25.
Read Female co-accused in seminary molestation case arrested
The Pirwadhai police have already arrested Mufti Shahnawaz Ahmed — the principal of Jamia Tuba Ziaul Binnat in the Pirwadhai area — on charges of torturing and sexually assaulting a 14-year-old girl of his seminary. He is currently in judicial remand in jail.
Earlier, talking to The Express Tribune, the accused had claimed that the allegations against him were concocted, baseless and unfounded that aimed to tarnish his image.
He had demanded that he and the student should be taken to the hospital for an immediate DNA and polygraph medical test so that a clear picture could emerge. He had said that if he was found guilty in the DNA test, he would be ready to be hanged at Liaquat Bagh publicly.
The cleric had also demanded the DNA tests of close cousins of the affected student. He further demanded that the chief justice form an inquiry committee under the supervision of any judge to probe the matter.
"If the allegation is proved against me, I am ready to accept any sentence and punishment," the seminary administrator had said, adding that for a week he had been facing a one-sided media trial.
The cleric had lamented that his family and daughters had to undergo mental stress and agony since the allegations had been levelled against him.
He had maintained that he has been running the seminary for 28 years and has taught hundreds of female students.
Published in The Express Tribune, September 19th, 2021.
COMMENTS
Comments are moderated and generally will be posted if they are on-topic and not abusive.
For more information, please see our Comments FAQ