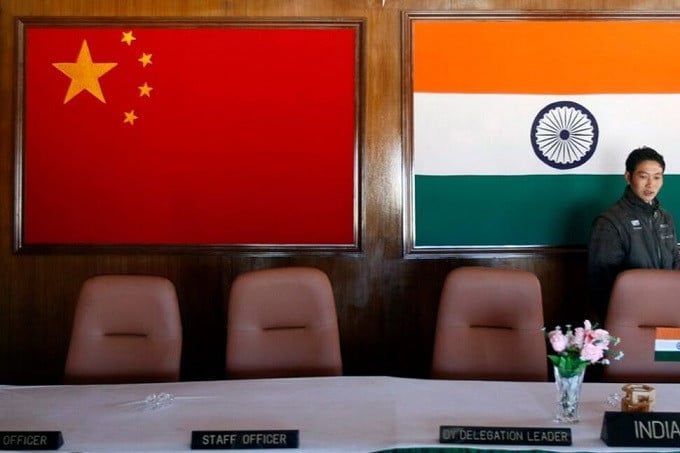 ---
DUSHANBE:
India has told China that their bilateral relations will only develop when both countries pull their troops back from a confrontation on their disputed Himalayan border, the Indian foreign minister said.
Subrahmanyam Jaishankar discussed the possibility of both sides when he met his Chinese counterpart, Wang Yi, on the sidelines of a regional conference in Dushanbe on Thursday.
"Discussed disengagement in our border areas. Underlined that progress in this regard is essential for restoration of peace and tranquillity, which is the basis for development of bilateral ties," Jaishankar said on Twitter.
Read India and China to continue dialogue over disputed border
Thousands of Indian and Chinese soldiers have been locked in a confrontation in the western Himalayas since last year when animosity over a decades-old border dispute blew up.
After several rounds of talks between their commanders, their forces have stepped back on some sections of the border, including the Pangong Tso lake, a contested area near the site of last years clashes.
As two major emerging economies, China and India should push bilateral ties back to a healthy and stable track, a statement from the Chinese foreign ministry cited Wang as saying.
While Chinas close military ties with Indias arch-rival Pakistan have been a source of tension, Jaishankar said India-China relations should be seen in bilateral terms.
COMMENTS
Comments are moderated and generally will be posted if they are on-topic and not abusive.
For more information, please see our Comments FAQ