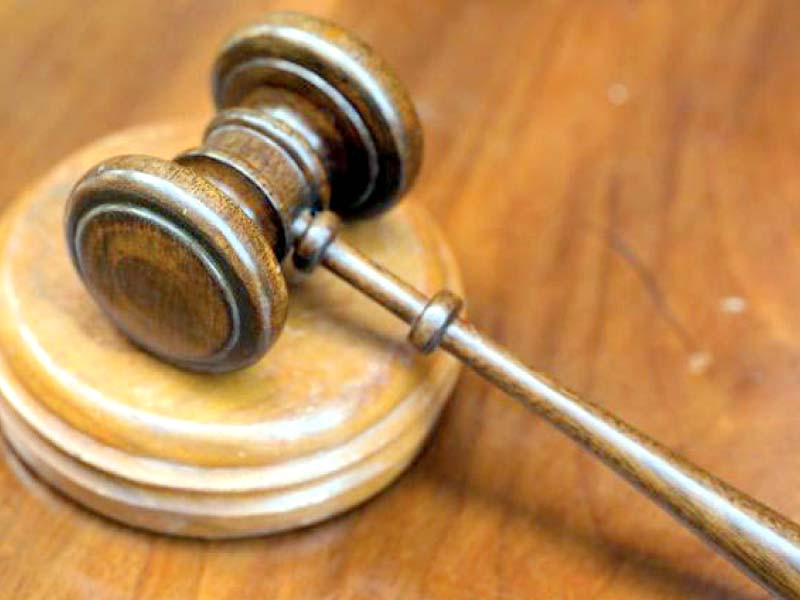 ---
KARACHI:
The Sindh High Court (SHC) on Tuesday expressed dissatisfaction over the National Accountability Bureau's (NAB) response in a petition against NAB investigation and formulating the bureau's rules and regulations, and sought a reply from the federal law ministry at the next hearing.
A two-member bench comprising Justice Muhammad Iqbal Kalhoro and Justice Shamsuddin Abbasi heard the petition pertaining to NAB's investigation process and making its rules and procedures.
The NAB submitted a report to the court regarding the making of the rules.
The petitioner stated that NAB had told the court at the last hearing, it had prepared the rules and sent to the President of Pakistan. However, it has once again produced the draft sent to the law ministry. The counsel argued that the NAB was misleading the court and committed misrepresentation.
The prosecutor NAB said that the draft had been sent to the presidency which sought the advice from various ministries and the interior ministries had raised some concerns.
"The NAB rules have been re-drafted and sent to the ministries of law and home affairs. However, no response has been received from the ministry of law and justice and the ministry of interior so far," he said.
Expressing dissatisfaction over NAB's response, the court sought a reply from the law ministry at the next hearing. The court adjourned the hearing of the petition till September 29.
The petitioner had argued in the petition that the drafting of NAB rules was being deliberately delayed.
Read NAB intervenes to control price of drug
Rules are required under Section 34 of the NAB Ordinance, however, the bureau has been running without rules for 20 years, he contended, maintaining that no inquiry or investigation was possible without rules.
Land allotment
Meanwhile, a two-member bench headed by Justice Irfan Saadat Khan heard petitions for allotment of land in Shaheed Benazirabad and Malir Development Authority. Justice Irfan reprimanded the Sindh assistant advocate general and remarked that his office does not do any work. "It seems that Sindh Advocate General Salman Talibuddin will have to be summoned."
The court had sought reply in the cases of allotment of land in Shaheed Benazirabad and Malir Development Authority. Despite the court order, the Sindh assistant advocate general could not give a satisfactory answer.
The assistant advocate general told the court that his office had written a letter but no reply was received. Justice Irfan in his remarks said: "Who will do the follow up after writing the letter? Has your responsibility finished after sending a letter?
The petitioner had argued that he had booked a plot in Malir Development Authority in 1997. Despite making complete payments he has not been given possession of the plot.
Published in The Express Tribune, September 15th, 2021..
COMMENTS
Comments are moderated and generally will be posted if they are on-topic and not abusive.
For more information, please see our Comments FAQ