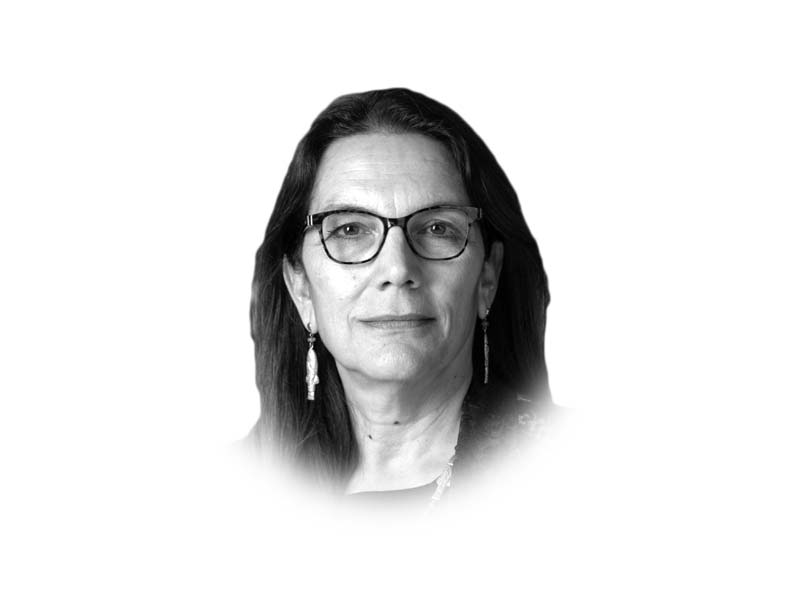 ---
On 15 September, we are marking International Day of Democracy. Since the pillars of democracy around the world are threatened as new challenges emerge, this day is perhaps more pertinent than ever. Democracy is a dynamic concept that has evolved over time, as have the challenges facing it. To those challenges, new challenges have been added of late, including by the impact of the Covid-19 pandemic deepening existing inequalities, spreading disinformation and distrust, and undermining women's rights. In addition, the fast evolution of new technologies and their impact on all walks of life has also had a profound impact on democratic processes around the world.
As the world took emergency measures to address the Covid-19 crisis, concerns began to emerge that these actions could infringe on civil and human rights of citizens. Covid-19 also highlighted and aggravated inequalities within societies, including in social protection, increased discrimination and violence against women as well as disinformation. The pandemic was accompanied by a global infodemic that poses a direct threat to one of the pillars of democracy: the right to access to information.
The answer is — 'to build back better' — to build a society that works for all and that represents the will of the people is the objective. Democracy is built on inclusion, equal treatment and participation — is a fundamental building block of a progressive, stable and peaceful society that enables sustainable development, human rights and economic justice for all.
Democracy is one of the core values of the European Union, together with human rights and the rule of law. The EU is taking steps to safeguard and strengthen democracy inside our Union since no democratic system is perfect and continuous efforts are need for improvement. In the EU, we practise our rights, also through regular elections both at individual Member State level — local, regional and national elections — as well as at European Union level. The elections to the European Parliament are one of the largest democratic exercises in the world, with over 400 million citizens being represented.
The European Union also takes a leading role in promoting democracy around the world through the implementation of relevant projects and through Electoral Observation Missions (EOM).
In 2019, cooperation projects in support of democracy amounted to €147 million in 37 countries. Over the last 7 years, the EU has implemented projects of €618 million in Pakistan and currently the EU supports the National Assembly, Senate and four provincial assemblies by strengthening their functioning in terms of capacity, transparency and accessibility as well as accountability towards Pakistani citizens with a project of €9 million.
Since 2019, the EU deployed over 20 observation missions globally as part of its commitment to democracy, human rights and the rule of law across the world and these offer a comprehensive and impartial assessment of electoral processes. In addition, EOMs publish recommendations aiming to improve future elections and strengthen democratic institutions.
In Pakistan, the EU so far has deployed four observation missions since 2002 upon the invitation of the respective governments. The EOM of 2018 put forward a set of thirty recommendations for electoral processes and framework reforms. It is encouraging to note that several of these recommendations are reflected in the 3rd Strategic Plan of the Election Commission of Pakistan.
However, other recommendations are still pending. Among those is the need to ensure a full level playing field for women: registration of women voters and women representatives in parliaments as well as in the media. In Pakistan, there are 63 million registered male voters and 50 million female voters, clearly indicating that about 13 million women voters are missing. The report argues that stronger involvement of women in political decision-making leads to more accountability, better use of public resources, as well as stability and peace. The fact that a large number of women are not eligible to vote leads to alienation of a significant part of the population. Ensuring their inclusion in the electoral process as well as adequate representation for marginalised groups is key to a more inclusive and fair democratic system.
We recognise the difficulties in implementation of some of the EOM's 2018 recommendations which are public. Nonetheless, as Pakistan is approaching its next general elections, it is paramount to keep the reform momentum and maintain efforts to further strengthen the electoral system and practice. In this context, the role of a fully functioning Election Commission of Pakistan supported by all is crucial.
The experience within the European Union and elsewhere shows that for democracy to work, trust in the democratic process, including the electoral mechanism, is vital. Transparency and reliability of how elections are carried out are key to ensuring that the winners enjoy legitimacy and support from the electorate. Without democracy, peace and stability, sustainable development and prosperity cannot exist.
The EU continues to be committed to safeguarding and strengthening democracy within its borders and across the world, and we work with all our partner countries including Pakistan in this endeavour.
Published in The Express Tribune, September 15th, 2021.
Like Opinion & Editorial on Facebook, follow @ETOpEd on Twitter to receive all updates on all our daily pieces.
COMMENTS
Comments are moderated and generally will be posted if they are on-topic and not abusive.
For more information, please see our Comments FAQ