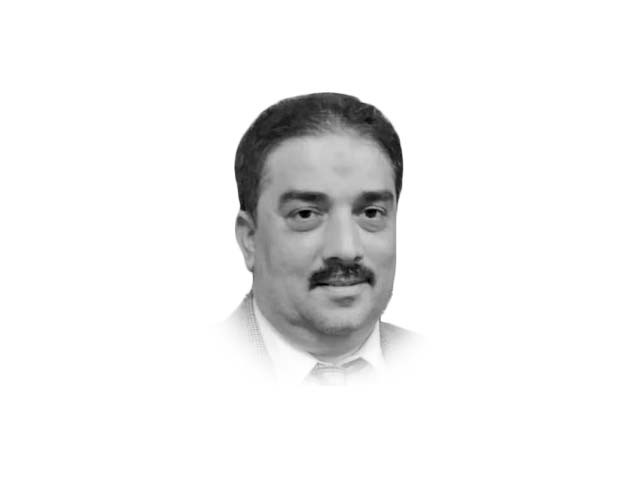 ---
Karachi, the world's 12th largest metropolitan, once the City of Lights and harbinger of civic rights, is today no more than a glorified ghetto. Its 25 million inhabitants have been cheated politically and fleeced economically. It personifies an exploited treasure trove that is being robbed in tits and bits. With a dilapidated infrastructure devoid of civic amenities, Pakistan's 'crown jewel' is exploding. The tragedy is that all want to live and cherish its bounties, but no one owns it. Having sailed in a bloodbath of its own, its wounds are still afresh. Its peripheries and thickly-populated areas smell a rat for crime rate and simmering terror beneath its surface.
This seaside megacity is perhaps the only in the world that doesn't have a mass transit. Access to potable water is a privilege, sanitation and drainage are messy, and the civic infrastructure is rotten to the core. The city is literally run by mafias, ranging from hydrants to transportation goons. Corruption and nepotism excel in the corridors of power, and a sense of responsibility towards its citizens is hard to find.
Karachi is a classic example of failed governance. The city lacks basic public service institutions, and its representatives are no less than 'politicised' serfs. Ironically, this same metropolis till the 1970s was a role model of governance and boasted a supra civic sense. Today, it is a pungent trash land where ad hocism rules the roost.
But the million-dollar question is: why this fate, and who is responsible for it? The simple answer is: only Karachiites who didn't stand up for their fundamental rights, and preferred to be duped by gangsters in political robes!
Karachi is a telling tale of trial and error, but without rectification. All it needs instantly is an ownership, and institutions that should cater to its necessities by prudently making use of its vast but unmanaged resources. Presently, Karachi is torn between the pathetic provincial and federal jurisdictions, and has been rendered a no-man's land status.
A city that generates 69 per cent of revenue for the country is denied its rightful developmental share. It collects around Rs3,000 billion as taxes, but is given only Rs50 billion i.e. 1.7% of receipts. This is turpitude, to say the least.
The minimum that Karachi deserves is an empowered local government system. The Constitution grants it, but the custodians of the state deny it. The elected local bodies should solely be authorised for civic utilities including water, sewage, garbage, electricity, transport, development, taxation (inclusive toll and octroi) and police. The monopoly of provincial authorities to run the local government, treacherously taken over in 2013, should come to an end. The culture of manning Karachi through bureaucrats is toiling, and has bred dissent.
So what is the future of Karachiites? The Supreme Court is on record having observed: "There is no ownership of Karachi — and no one cares for it." The apex court, which is seized with its development implementation case under a suo motu, should evolve a mechanism to ensure the city's financial viability, and order local bodies' polls.
The Rs1.1 trillion Karachi Transformation Package, dubbed as its 'Marshal Plan', should see the light of the day. Likewise, the expanding metropolis needs a fresh headcount so that allocation of resources from the federal and provincial depositaries is forthcoming as per law. It will also help in refurbishing the city's electorate share in legislatures, thus curbing parochial tendencies. A locally recruited city police is indispensable along with a well-groomed intelligence network.
The city's 60 per cent landmass is under cantonments and cooperative societies, thus creating a lopsided mosaic of development. The phenomenon of gated colonies v/s slums and China-cutting residential areas has rendered Karachi unliveable. This apartheid must go. They all should fall in line, and the elected mayor should call the shots.
Salute to the resilience of Karachiites, they still believe in a better tomorrow. Time to build the home city of the Father of the Nation, and the least that should be done is to provide it with economic and representative justice. The city will surely rise as a phoenix.
Published in The Express Tribune, September 15th, 2021.
Like Opinion & Editorial on Facebook, follow @ETOpEd on Twitter to receive all updates on all our daily pieces.
COMMENTS
Comments are moderated and generally will be posted if they are on-topic and not abusive.
For more information, please see our Comments FAQ