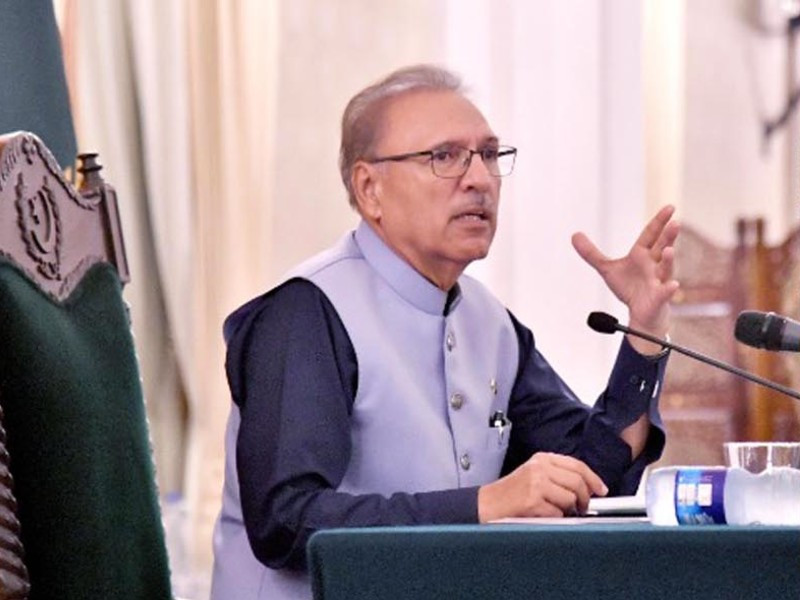 ---
President Arif Alvi's initiative about family planning has been received well by Pakistanis. Taking to Twitter, the President shared an ad, highlighting the importance of breaking the stereotypes of speaking about certain societal norms, such as discussing reproduction and family planning.
President Alvi pointed out, "National health is strongly related to the health of the mother and the baby. To prioritise such issues is imperative. Practice family planning for prosperity. Keep in mind how many children you can have. Make good health a reality. This topic shouldn't be ignored. We need to discuss it and spread the message."
Soon after he shared the video, many took to the micro-blogging website and lauded the head of state for starting an important discussion. "Now that's a President I can support," one user praised, while another added, "Sexual education is mandatory to curb the parochial mindset. It's important to educate both young and old about the family planning to foster a safe and healthy environment."
https://twitter.com/AnooshaShaigan/status/1437564503797997569Another user said, "Excellent message for family planning. Whoever wrote the concept deserves applause!"
One more shared similar sentiments and added, "For the first time in my life, I have seen someone in govt addressing this issue!"
Another tweep commented, "Wow! This is the need of the hour where people need to be able to discuss societal issues that impact all of us. The way this PSA addresses the topic of encouraging open conversion is absolutely amazing! Kudos."
One user opined, "Great initiative, Arif Alvi. Family planning and destigmatising sexual health need to be a massive priority for Pakistan."
One more shared, "Such an important message delivered so effectively. Govt must take the lead if we are to challenge the taboos against contraceptives, family planning, and sexual and reproductive health, in general, More like this, please!"
This isn't the first time the President has addressed the topic of family planning. Earlier this year, he urged the ulema and the media to play their role in promoting family planning and educating the people about the importance of birth spacing, which was highly essential for the child and maternal health.
Have something to add to the story? Share it in the comments below.
COMMENTS (1)
Comments are moderated and generally will be posted if they are on-topic and not abusive.
For more information, please see our Comments FAQ