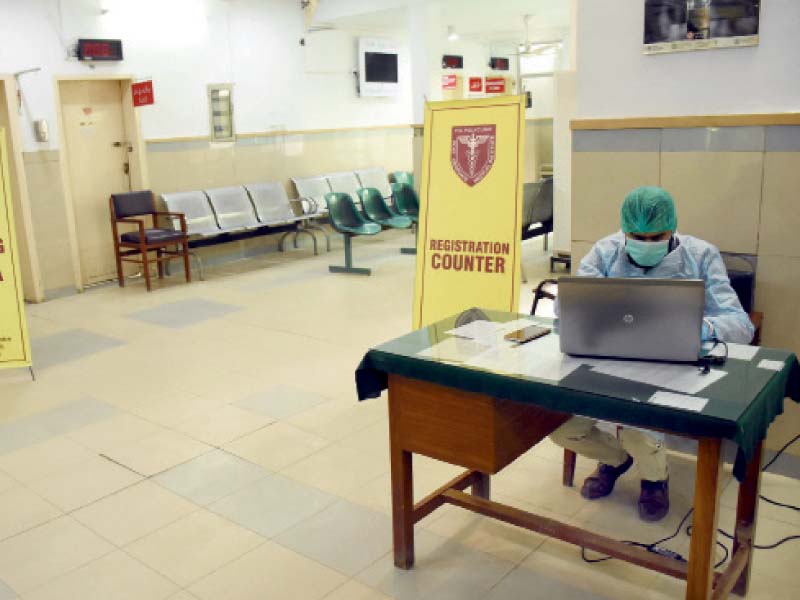 ---
ISLAMABAD:
Some 352 gazetted and nongazetted posts are lying vacant in the Polyclinic hospital Islamabad. Sources said on Sunday that the vacant seats include 179 posts of the basic pay scale (BPS-16) to BPS-21 and 173 non-gazetted posts from BPS-1 to BPS-15.
Polyclinic Deputy Executive Director Dr Farooq Akhtar said that promotion on some vacant posts of gazetted officials is under way while hiring on other posts required direct recruitment under the Federal Public Service Commission.
The official said that promotion on some nongazetted posts will start next month while they have sent the matter to the Establishment Division seeking a non-objection certificate (NOC) for direct recruitment. According to the documents available with The Express Tribune, of the total 1,630 posts, only 1,285 are occupied.
There is a single seat of BPS-21 gazetted post which is empty while five of BPS-20 seats are also lying vacant. Some 12 BPS-19posts, 46 BPS-18, 60 BPS-17 and 55 BPS-16 have also been lying vacant.
Among the nongazetted staff, a total of 114 seats of BPS-11 to BPS-15, BPS 9 to BPS-10, 17 BPS-5 to BPS-7 and 21 from BPS-2 to BPS-3 are lying vacant. A total of 16 BPS-1 vacancies are lying vacant at the health facility.
COMMENTS
Comments are moderated and generally will be posted if they are on-topic and not abusive.
For more information, please see our Comments FAQ