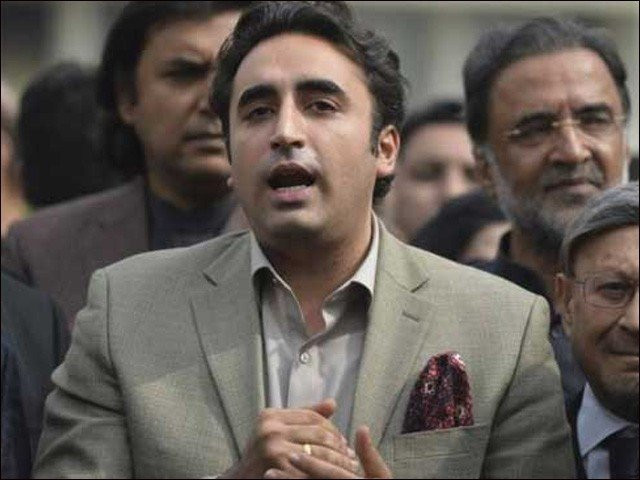 ---
LAYYAH:
Pakistan Peoples Party (PPP) Chairman Bilawal Bhutto Zardari on Saturday hit out at his political rivals in the Pakistan Democratic Movement (PDM) for abandoning people to the mercy of the "selected government", urging them to "get up and resume the fight like a lion".
Speaking at a workers' convention in Layyah, the PPP chairperson said that "our friends have left the political arena by giving a walkover to the ruling government in Punjab" and reaffirmed his resolve that PPP would not budge on challenging the government by leaving the people of Punjab like "orphans".
Bilawal, who is on a week-long trip to south Punjab, echoed his persistent beef with the leaders in the opposition alliance and said his "friends" had damaged the cause by resisting his proposal to mount a no-confidence motion against Punjab Chief Minister Usman Buzdar.
"By electing Yousaf Raza Gillani in the Senate, we proved that Imran does not have a majority. We have shown them the path," he added.
"If Maulana Fazlur Rehman and PML-N wished to oust the incumbent regime, we can bring down PM Imran Khan."
Read Bilawal reminds PDM of mass resignation
The PPP chief said the country was facing "historic inflation" and economic woes with the cost of living soaring with the passage of each day.
He claimed that the elderly people in the province could vividly recollect how the late Bhutto's regime turned ordinary labourers into the owners of the mills.
"During the tenure of Asif Ali Zardari, the PPP government increased the salaries and pensions of the public servants," he added.
Asking the workers to muster support, Bilawal vowed that his party will follow and implement the manifesto of the late Benazir Bhutto which he said was formulated to serve the poor workers and peasants. "We have to save Pakistan and drive out the puppets," he added.
Reiterating his resolve to save Punjab, Bilawal said, "We will send the selected PM home with the support of jiyalas".
A day earlier, the PPP chairman ignited a heated rebuttal from the PDM after he lashed out at the PML-N for doing politics of "hypocrisy".
In a thinly disguised reference to PML-N, Bilawal said that those who were sloganeering "vote ko izzat do" (respect the vote) should use their votes to dislodge "Mr Buzdar from the office of the chief minister".
COMMENTS
Comments are moderated and generally will be posted if they are on-topic and not abusive.
For more information, please see our Comments FAQ