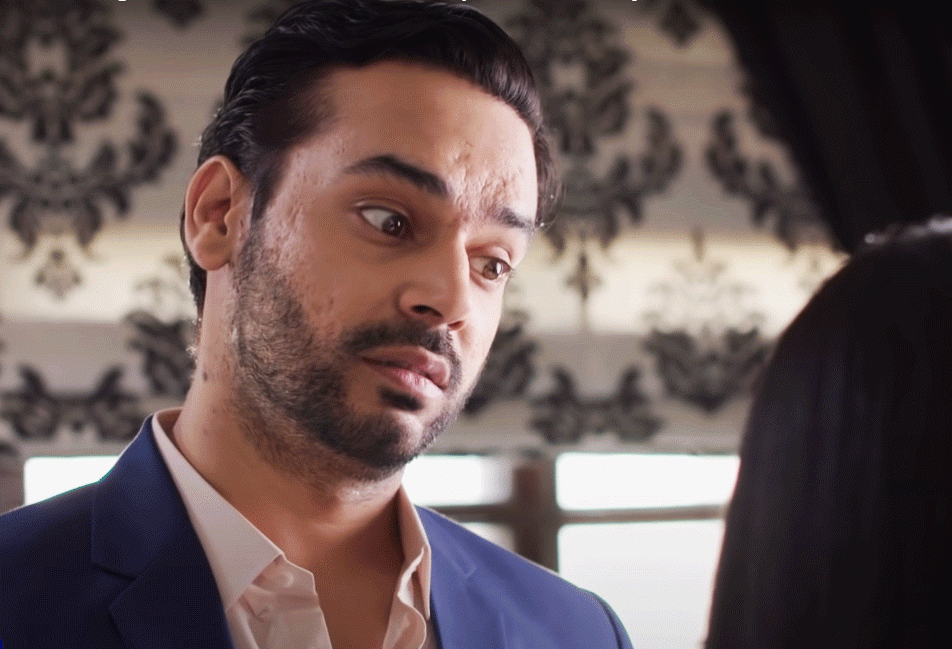 ---
Actors Gohar Rasheed and Sarah Khan became the talk of the town after a scene from their recent offering made rounds on social media. The duo stars in Laapata, where a particular scene of domestic abuse grabbed the attention of the audience. In the said scene, we see Gohar, who plays Daniyal, slaps his wife Falak, essayed by Sarah.
When Daniyal hits Falak, instead of enduring his uncalled-for violence, she slaps him back. The scene was then lauded by many for finally breaking "the stereotype where women are always the victim of domestic abuse." While many praised the writers for showing this course of action, others were a bit more skeptical.
Gohar then took to social media and shared his two cents on the matter. "I hate the display of physical abuse on television. This is why I have always refrained from doing it in at least my own characters. It's unfortunate but it has been done so frequently on our television that it's almost become a subconscious reality for us," he wrote, adding, "Apparently, physically abusing women is "fine" and any misogynistic, spineless man can get away with it, just like Daniyal thought in yesterday's episode of Laapata."
He added, "It may sound strange but the thappad (slap) scene was the only reason as to why I took up the character of Daniyal, to prove that oppression is a choice. If any insecure man with his fragile ego tries his "so-called" muscles on you, make the choice that Falak did, without any fear! One tight slapback from a brave woman to such a weak man in our society would be a giant leap for womenkind."
The actor further asserted, "We need such examples to be made by such women of strength, to empower women for their own safety, their well being, self-respect. A scene that is so powerful. I hope that its effect is even more impactful on our women."
We understand the idea behind the scene. We really do. But at the same time, showing the violence of any kind on television should be avoided. Let it be a man slapping a woman or vice versa. Two wrongs don't make a right.
Have something to add to the story? Share it in the comments below.
COMMENTS
Comments are moderated and generally will be posted if they are on-topic and not abusive.
For more information, please see our Comments FAQ