 ---
Rising writer Awais Khan recently concluded a two-book deal with Orenda Books UK. His first book, In the Company of Strangers, published by Simon & Schuster, tasted both critical acclaim and commercial success. His second novel, No Honour is out now from Orenda Books. Khan, who studied Creative Writing at the prestigious Faber Academy in London, speaks to TEdit about all things literature.
What made you start writing?
I think my love for reading triggered everything. Ever since I was a child, I've had my nose buried in a book. Even today, I spend more money on books than anything else. It was the joy of reading something good, of seeing a gorgeous book cover or an author's bio that inspired me to write something of my own. Having said that, a lot of what we write can be based on observation which is what happened with me when I was writing In the Company of Strangers. I observed both the good and bad that went on around me and that inspired me to write. I also feel that one should write because one enjoys the process of writing. I don't write for the millions. I write because I love it.
Both your books, In the Company of Strangers and No Honour, are premised on defying convention. Why the leitmotif?
I feel that Pakistan as a country has a long way to go until it's safe for its people, especially women. As a writer, I felt that it was my duty to shine a light on what was happening in my country. There are several ways to write a story. Some writers prefer to provoke outrage by blatantly showing the society and people for what they are. Others might write differently, but whatever the preferred format, writing has always been a great avenue for exposing the malpractices and injustices that are being endured. I wrote about defiance because I believe that we must all use whatever influence we have to make this country – this world – a better place.
No Honour is getting plenty of praise from both authors and news publications. How does that make you feel? What is your biggest fear as a writer – as a person?
It makes me very happy to see all the advance praise for No Honour. A lot of authors both in the UK and Pakistan have said some great things about how it's an important book that deserves to be read widely. While all of that warms my soul, a part of me is very nervous too. I think the self-doubt never truly leaves you. Your book is like a baby that you bring into the world so of course there are mixed feelings of joy, fear and vulnerability.
My biggest fear is being forgotten. I am blessed with an amazing family, equally amazing friends and loyal readers, but I wonder how much anyone would want to remember me if I'm gone.
What makes a book a sure shot bestseller in your opinion?
Ha! If I knew the answer to that, I would be a millionaire today! To be honest, I feel that there are various things that contribute to a novel becoming a major bestseller. First and foremost, the writing has to be good. It should connect with the readers. In addition to that, publicity, major author/press quotes and word of mouth matter a lot. There have been many novels that have gone on to become major bestsellers solely based on word of mouth. Coverage in print and electronic media also guarantees sales, but at the end of the day, if a book fails to connect with readers, no amount of publicity can save it.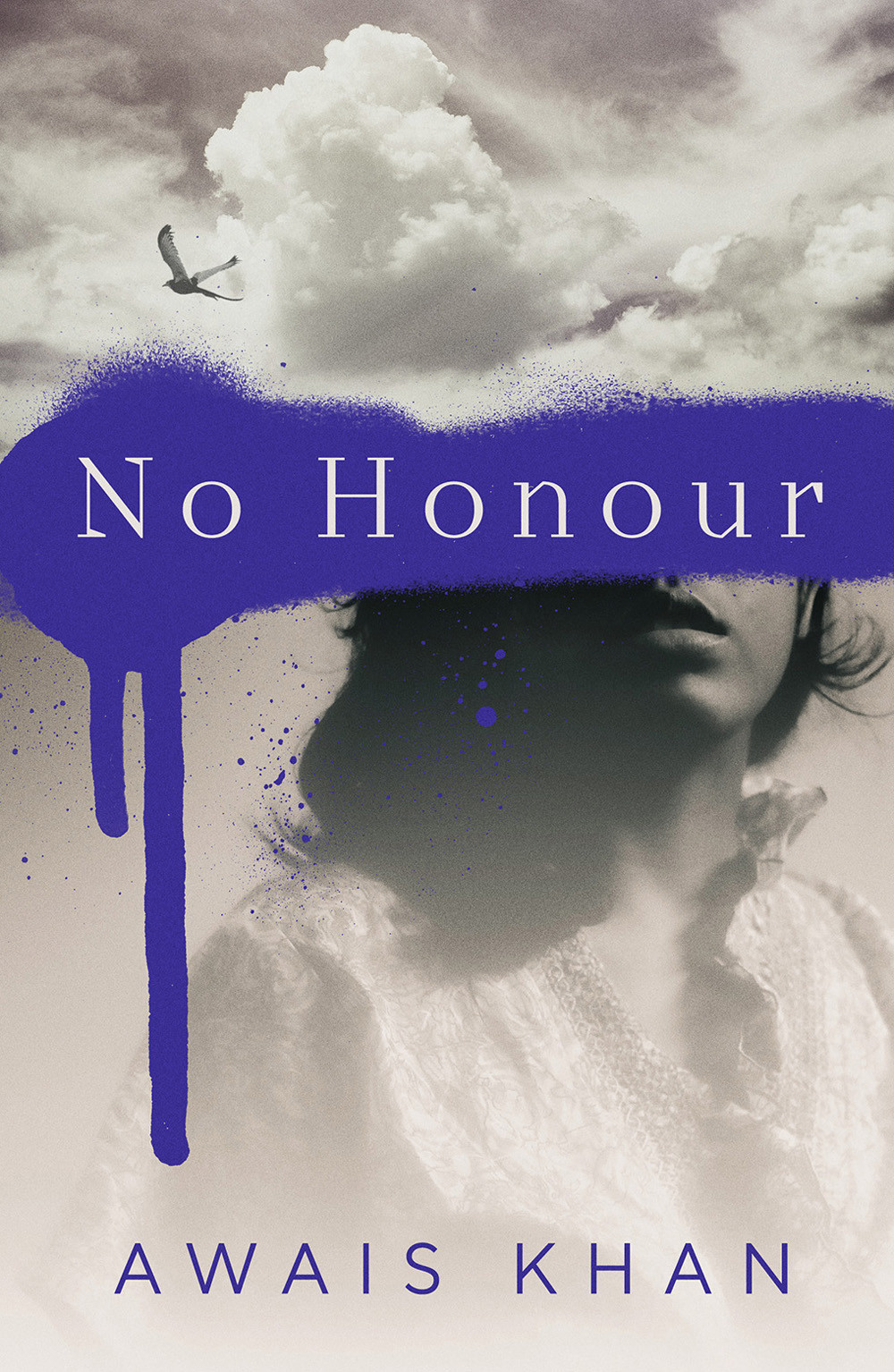 Which writer from our part of the world do you look up to?
Pakistan has produced some pretty amazing writers over the years. I have to say I really look up to Faiqa Mansab who is one of our finest authors. Her novel This House of Clay and Water is a feast for the senses. Other Pakistani authors I like would include Soniah Kamal, Osman Haneef, Sara Naveed and Sidra F Sheikh.
Do you think reading is a habit in decline?
Absolutely not. In fact, I think more people than ever are reading books today. The reason why we are unable to document the number of readers in Pakistan is piracy. Most of the people here like to buy pirated editions which cost around Rs.250. None of this money goes to the publisher or author and simply ends up in the pocket of the printer who has illegally printed original content. Therefore, Pakistan could have a million dedicated readers, but even a national bestseller in this country sells no more than a few thousand copies which is a shame.
Name five of your favourite titles.
1. The Secret History by Donna Tartt
2. This House of Clay and Water by Faiqa Mansab
3. Better Confess by Alan Gorevan
4. She's Mine by A.A. Chaudhuri
5. Blackberry and Wild Rose by Sonia Velton
What advice can you give to aspiring writers?
My best piece of advice for aspiring writers would be to read and to NEVER give up. Reading enhances knowledge and illuminates the process of writing. Every writer is first a reader. As writers, we need to accept the fact that the world of publishing is a difficult industry. It is notoriously hard to get noticed by a literary agent, and without them, you can't approach the big publishers. However, it is also true that this industry is very subjective and what works for one person may not work for another. So, when someone rejects your work, try not to let it get to you. Develop a thick skin, keep submitting and keep going. Sure, take some time off to reflect on the rejections and maybe try to inculcate some of the critical feedback into your work, but after taking that time off, return to work. Most of the writers you see doing so well today have probably endured years of rejections. I was rejected by dozens of agents before Annette Crossland signed me on, and even after that, it wasn't always smooth sailing.
Pakistan has imposed a 'book ban' vis-à-vis India considering – our neighbour dominates publishing in this region. How can Pakistani authors overcome this impediment?
Given the fact that it is very hard for authors based in Pakistan to get noticed by UK and US agents, a lot of them were getting published in India. All of the big publishers (Penguin Random House, Harper Collins, Hachette, Pan Macmillan, Simon & Schuster, Bloomsbury and Amazon) have regional offices in India and have been publishing plenty of Pakistani authors over the years. However, ever since the ban went into effect, this lucrative avenue for Pakistani authors has all but dried up. If publishers can't send the books written by a Pakistani author to their home country, then what's the point of publishing that book? At the end of the day, publishing is also a business and if publishers can't sell any books, how will they stay afloat? This book ban has been a huge hit to Pakistani authors who were already beleaguered by piracy and other issues. To overcome this impediment, lots of local publishing houses have come to the rescue e.g. Zuka Books, Folio Books, Liberty Publishing and Ala Books, but with limited resources, they can only do so much. Despite the exemplary job being done by local publishers, this industry will die if the book ban is not lifted soon.
COMMENTS
Comments are moderated and generally will be posted if they are on-topic and not abusive.
For more information, please see our Comments FAQ