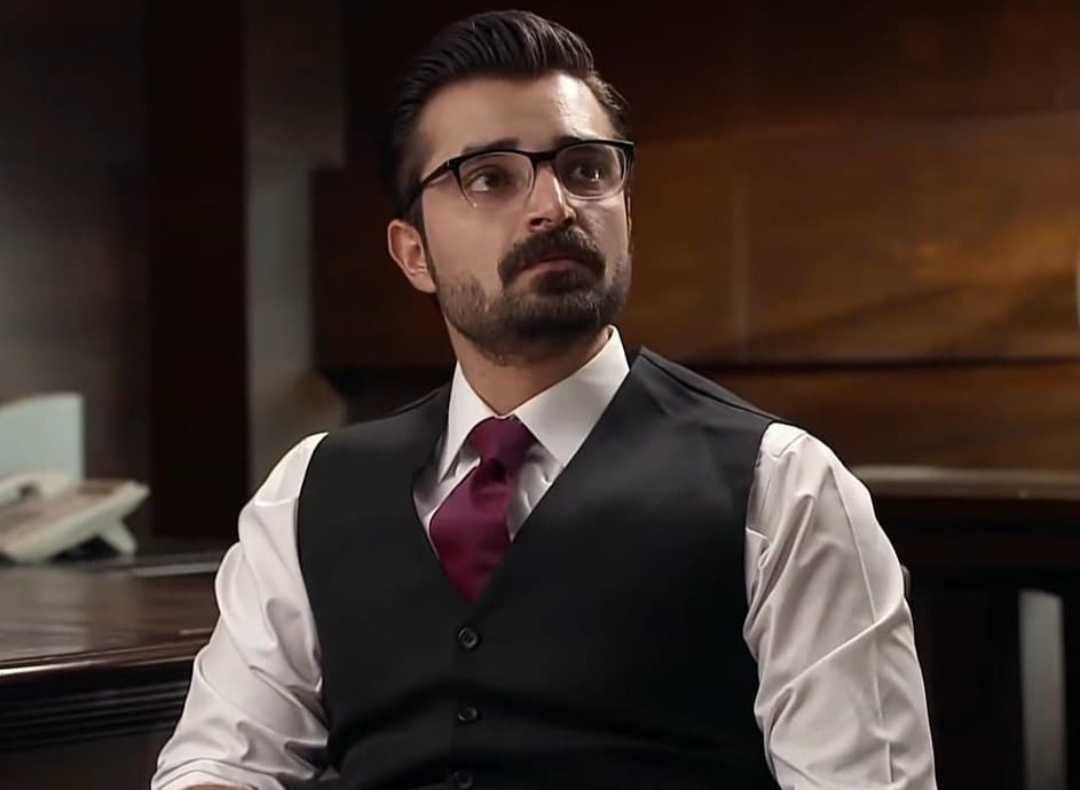 ---
With a book on his spiritual journey in the works, Hamza Ali Abbasi has undergone a startling transformation over the past few years smack in the middle of the public eye. In a recent interview with a local news outlet, the Jawani Phir Nahi Ani star spoke about the difficulties he faced when letting go of his former lifestyle, as well as his views on the state of religion in the country at the moment.
Explaining how the transition from the opulent celebrity lifestyle to one of religious devotion was not an easy one, Hamza shared that his moral reformation was the hardest part of the journey so far. He said, "The primary obstacle I faced was myself. The most important purpose is my own moral and ethical reformation. It was very difficult for me to go against my own passions and desires."
The Alif actor continued, "You have to give up a lot. I was also part of a lifestyle that was full of things that God does not want to be a part of your life. Leaving everything was very challenging for me. It was like ripping off velcro."
Reflecting on the similarities between universal values of humanity and those instilled by Islam, the actor explained, "There are several dogmatic beliefs that are considered a part of Islam that do not appeal to other cultures. But my discovery is that once you make yourself a blank canvas, when you have no cultural, religious sectarian, social, political or ethnic bias, and then you delve into Islam, what you find is the beliefs that are the same as what humanity collectively believes in."
After being questioned by the interviewer regarding the recent statements made by prime minister Imran Khan on how women's clothing was a cause for rape, the actor elaborated on how Islam does not permit men to attack women, regardless of what they are wearing. Hamza asserted, "According to the Quran and Sunnah, women and men are given separate commands. Men are told to account for their own gaze and behaviour, regardless of what a woman is doing or wearing. Regardless of what's happening in society or what women, or for that matter men and children wear, no one is safe from such heinous crimes. That is not a variable, at least in my own judgement, in this particular matter."
Explaining how the premier's comments were taken out of context, while clarifying that the actor was not defending the statements made, Hamza shared, "As far as Khan sahab's comments are concerned, when seen in context, I'd give him the point. He spoke of something in context, people just picked one line out of it. In a way, what he was saying is correct. We aren't a society in which these desires can be curbed through nightclubs, red-light districts at every corner and strip clubs. Our society isn't the kind where open dating or sexual relationships are accepted."
Hamza elaborated further, "So, in a way, he's right. Since there aren't any outlets and if you keep feeding them such content, it builds frustration. Not that having outlets is a good thing, but then they let out their frustration in other ways. However, I'm not defending Khan sahab, I am just giving my explanation that this in no way means that you make what a woman is wearing an excuse to harass and rape. This is unacceptable."
The actor continued, emphasising that each human is answerable for their own actions, "The same goes for women. A believing, Muslim woman who knows this is a message from God, has to be answerable for her behaviour, modesty, gaze and clothing herself, regardless of what men are doing in society. Men can't say that I indulged in something because the society around me was doing it as well, and the same goes for women. You can't say that society was like this so I left the house and took off my clothes."
Advising men to correct their behaviour, Hamza added, "Being a man, I will tell men to watch it because the major problem lies in men when it comes to this matter. Whatever women are doing, it is billions of men who are the audience. Men are the ones who spend the money and make the effort to watch these things and then go and harass women."
Speaking about the injustices faced by minorities in the country, the actor said, "I think minorities, whether they are religious, racial or ethnic minorities, their oppression has become a global issue. Whether it's the US, Europe, Middle East, China or Russian, every kind of minority is being oppressed in one way or the other by the majority. In Pakistan, there are laws, behaviours and mindsets that I do not agree with. In newspapers, when there are job vacancies posted for sweepers and the ad specifies that the applicant should be Christian, it is very upsetting."
He elaborated further, "From Kartarpur corridor to mandirs and sacred Buddhist sites, things are being done by the government that are positive. It's like a 50/50 situation. But I like to look at it in a positive way, since in a world rife with extreme behaviours against religious, ethnic or racial minorities, Pakistan fares better. Problems do exist, but with focused and consistent efforts, these issues can be resolved."
COMMENTS
Comments are moderated and generally will be posted if they are on-topic and not abusive.
For more information, please see our Comments FAQ