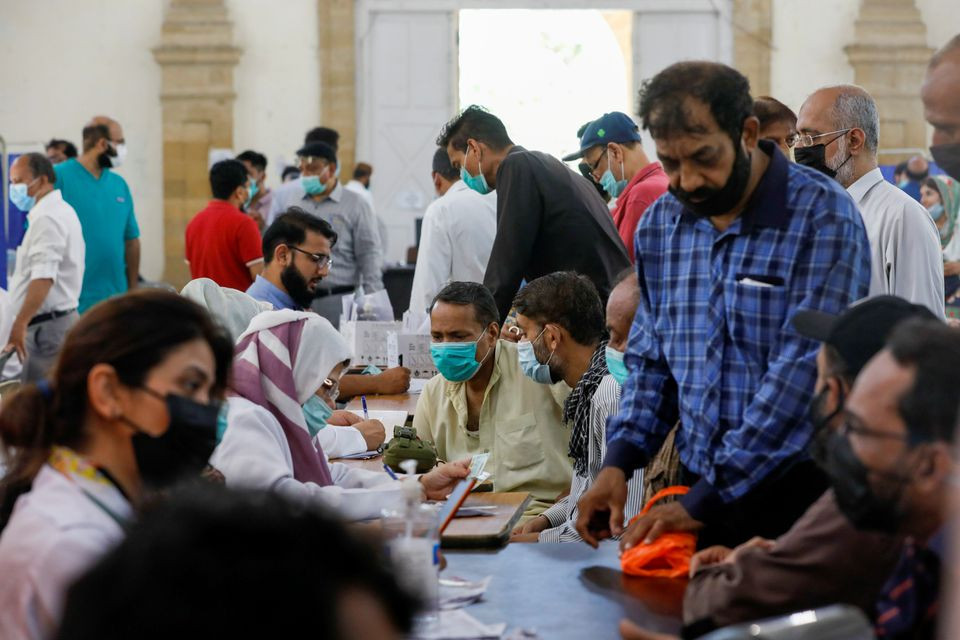 ---
ISLAMABAD:
The National Command and Operation Centre (NCOC) on Saturday announced that the partially vaccinated individuals could get their scheduled second jabs without waiting for the message throughout the week.
The NCOC said that all people who have had their second dose scheduled could get inoculation from any vaccination centre. The forum informed that Sunday was set as an exclusive day for administration of the second dose.
The government has stepped up the nationwide vaccination campaign as the country battled a deadlier fourth wave of Covid pandemic, fuelled by the Indian-origin Delta variant of coronavirus. The NCOC said the vaccination crossed an important milestone of administering over 60 million doses on Saturday.
The NCOC, which is the government's unified strategy against the global pandemic, said in its daily update on Saturday that 3,980 more people tested positive for the disease during the last 24 hours, while 79 patients died in hospitals, raising the nationwide death toll to 26,114.
The bulletin said that 2,474 patients recovered during the last 24 hours, according to the government's portal for tracking the spread of the disease in the country. So far, 1,057,941 have made full recovery, depicting a significant recovery ratio of 97.58%.
COMMENTS
Comments are moderated and generally will be posted if they are on-topic and not abusive.
For more information, please see our Comments FAQ