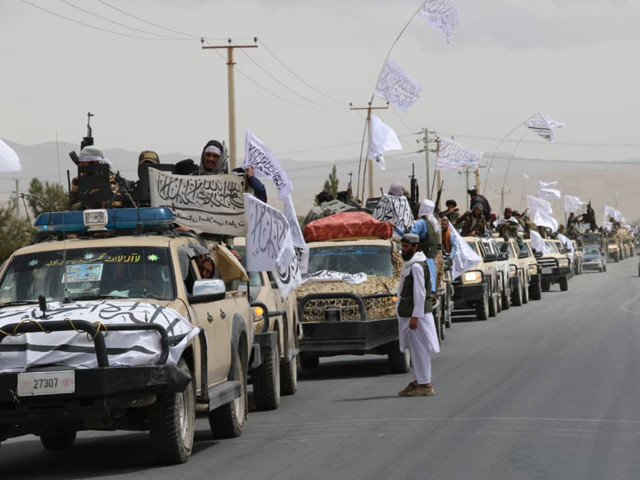 ---
Celebratory gunfire echoed across Kabul as Taliban fighters took control of the airport before dawn on Tuesday following the withdrawal of the last US soldier in Afghanistan, ending 20 years of war.
"In this way, our country became completely free and independent," Taliban spokesman Zabihullah Mujahid wrote on Twitter.
Shortly after the spokesperson's comments on social media, roughly at 1am local time, Taliban members started celebratory gunfire which lasted for about an hour.
Read: War in Afghanistan over as last US troops leave
Following the gunfire, Mujahid said in a separate tweet that "the gunshots heard in Kabul are as a result of celebratory firing, the Kabul residents should not worry, we are trying to control it."
The joy of independence from the American occupation was celebrated all over the country. A large victory procession was carried out in Herat in this connection.
A special Quran recitation ceremony was held in Kandahar. Religious scholars also addressed the participants.
A major Taliban military march was also organised in Paktia province.
COMMENTS
Comments are moderated and generally will be posted if they are on-topic and not abusive.
For more information, please see our Comments FAQ