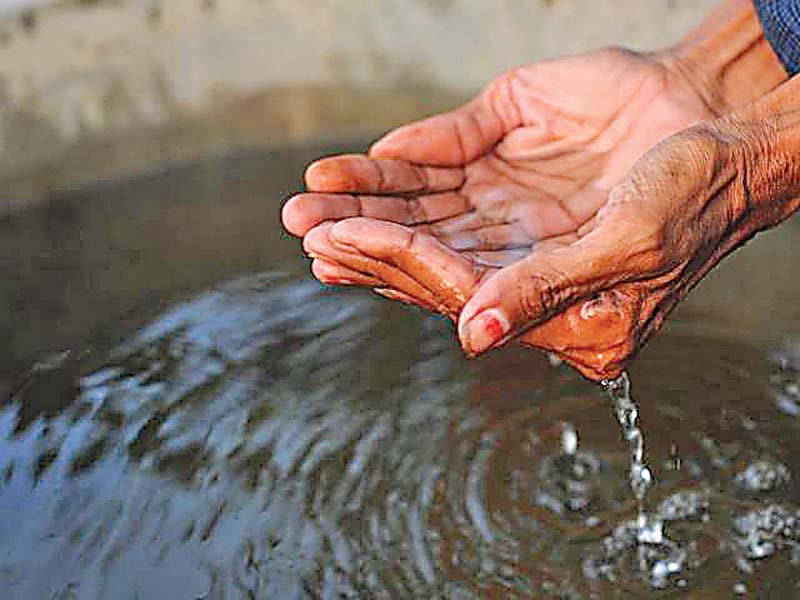 ---
RAWALPINDI:
Authorities concerned of Khanpur dam have been requested to stop irrigation water supplies from Khanpur dam and the water supply for twin cities (Rawalpindi and Islamabad) should be given priority.
According to a Water and Sanitation Agency (WASA) spokesperson, it has been noticed that the monsoon season has almost ended. However, the water level of Khanpur reservoir is nearly 1,938 feet, which is much less than its maximum conservation level of 1,982 feet.
A similar sort of situation also persists at the Simly Dam Reservoir wherein the presently available storage is expected to last within the next 48 days even with a 50 per cent curtailed supply. The current situation warrants that the supplies from Khanpur Dam Reservoir for the Municipal Water Supply for Islamabad and Rawalpindi should be given priority and supplies for irrigation should be stopped forthwith in the light of relevant provisions of the Water at Apportionment Accord-1991 and National Water Policy-2018.
The spokesperson said that the Capital Development Authority (CDA) had written a letter to the Executive Engineer/In-charge Khanpur Dam project, Water and Power Development Authority (WAPDA), District Haripur, Khyber Pakhtunkhwa to take immediate action otherwise; there would be no water from Khanpur Dam Reservoir for all beneficiaries, especially for Municipal Water Supplies of Islamabad and Rawalpindi after about two months.
Meanwhile, WASA Managing Director Raja Shoukat Mehmood urged the citizens to use water judiciously as the agency may face water shortage due to a short supply of water from dams.
He directed the officers concerned to make all arrangements to ensure water supply in affected areas utilising all available resources.
Published in The Express Tribune, August 31st, 2021.
COMMENTS
Comments are moderated and generally will be posted if they are on-topic and not abusive.
For more information, please see our Comments FAQ