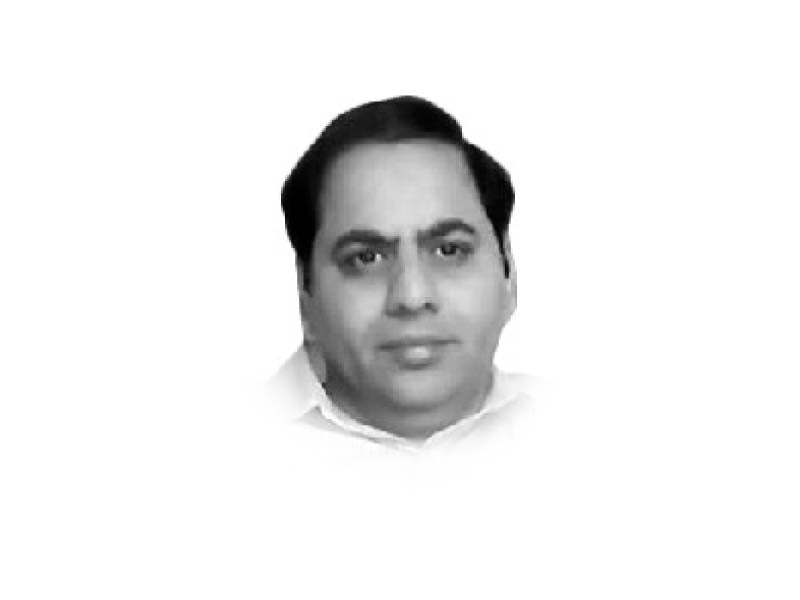 ---
Quite a few veteran diplomats and observers of the world's most powerful military alliance, Nato, hang their heads in shame over the collapse of Afghan security forces like house of cards, giving Taliban a walkover, and over the West's betrayal and abandonment of Afghan people to a "regime of medieval savagery and backwardness" in the most craven way.
In the US, President Joe Biden faces harsh reproach for telling extremists the planet's superpower lacks "strength and stamina" against a stubborn enemy, asking Americans to be "alarmed and ashamed" on hastily absconding Afghanistan. The Australian government is being scolded for repeating the Vietnamese mistakes over turning back on Afghan employees. The UK legislators flavour the setback in Afghanistan as shameful.
Taliban's lightning advance came on the heels of the hasty US retreat, an outcome written on the wall though Americans took too much time to realise. Anticipating an imminent crisis, Pakistan — the South Asian country that played a major role in bringing Taliban leaders to the negotiating table — has consistently sought that the US pursue a "responsible withdrawal" and pull the plug on an inscrutable escape from Afghanistan citing terrorist threats.
Biden wasn't prepared to regret his decision as the Taliban were conquering provinces after provinces and tightening the noose on Afghan security forces around Kabul. Stunned by the rapidity of insurgents' territorial gains, Nato's military retirees of the Afghan war, however, did so due to "seriously dire" situation and a "strategic mistake" that "sold the future of Afghanistan".
The movement's seizure of Kabul — much before 90-day US intelligence assessment and roughly a month after Biden commented it was "highly unlikely" that the Taliban would be "overrunning everything and owning the whole country" — now places Washington in an awkward position and begets more humiliation for the US and coalition partners.
A staggering amount of $89 billion spent by the US to rebuild the Afghan military clearly sinks with threadbare soldiers surrendering to Taliban like goats and sheep or fleeing the country on Uncle Sam-provided vehicles. To Washington's chagrin, Taliban war booty included not just US tanks and Humvees but also aircraft potentially including Black Hawks and drones, meant to fight them and protect Kabul from annexation.
The worse than Saigon scenes in Kabul and ongoing embarrassment unfold cataclysmic failure of the Afghanistan policy pursued by the successive US administrations for which they bear major responsibility. They can easily be accused of risking to turn Afghanistan into a breeding ground for terrorists and bringing harm to Europeans and Americans through a chaotic withdrawal.
Even Boris Johnson, the closest US ally, went so far as to pin the blame of the security situation in Afghanistan on Biden. The British prime minister followed up his disapproval of the US Afghan strategy and took another swipe at Washington but the US president was yet to notice any dent to the US credibility within allies.
"The West could not continue this US-led mission, a mission conceived and executed in support of America, without American logistics, without US air power and without American might," Johnson said at the House of Commons. In brief, he questioned Washington's commitment to the US partners and just fell short of hinting London should relook at the bilateral relationship at least on global security.
Disengagement from the Taliban isn't the right solution either to the compelling issue. They are by any means an important political and military player in Afghanistan. So, it's crucial to engage them through a rational and non-interventionist approach to remodel a country that is more stable and does not pose security threats to other world states.
Read More: The tricky question of recognising Taliban 2.0
Johnson seems ready to work with Beijing and Moscow, believing "global cooperation was crucial" and is keen to develop a unified response on forging ties with the Taliban-led government in Afghanistan. While the US is constantly in direct communication with the Taliban, and the European Union realises Brussels needs to talk to them, the warriors can sense a quiet recognition from the world leaders as legitimate Afghan rulers.
The widespread change of heart is bolstering the Taliban. Capitalising on their diplomatic grooming, thanks to international embrace for the negotiation teams in the last few years, they have smartly made the entire world responsible for the country's destruction and demanded everyone meet the "moral obligation" to help rebuild the devastated state.
A masterful display of advancing Afghanistan's economic growth is in full swing as Taliban officials appreciate China's positive contribution to promoting peace and reconciliation in the country, seeing Beijing as Kabul's economic lifeline and showing willingness for the world's second largest economy to play an integral role in Afghan reconstruction.
Notwithstanding the Taliban have emerged as the main influential factor in Afghanistan, it won't be an easy ride to gain international diplomatic or economic support. The militants don't represent the entire Afghan population. They have thus been warned not to win Kabul by flexing muscles — also because they may be phlegmatic about sharing substantial power with other political parties.
Before pushing forward their economic agenda effectively, Taliban need international recognition, which will be a tough gig to pull off, despite the encouraging statements from the world's leading economies. Most importantly, Taliban will have to demonstrate the practical implementation of their commitment to prevent Afghanistan from turning into a launch pad for terrorist activities.
Washington is clearly a defeated power, which pleads Taliban to spare American embassy or citizens in Afghanistan from attacks in return for aid and has been duping its own nation for almost two decades by asking them to rejoice a win the US had never won. The watershed moment sends shockwaves through the American public as Biden's approval ratings skid in his young presidency with the resurgent virus leading the "promise of April" to the "peril of August".
Yet, Taliban are entering into a much more exacting phase — rebuilding the economy from scratch and reconstructing a war-torn country — than they have encountered so far, attacking and capturing cities through gun power. As the nut of getting international recognition is too hard to crack with the looming domestic political crisis, economic recovery and reconstruction have to be at a very long range.
Published in The Express Tribune, August 31st, 2021.
Like Opinion & Editorial on Facebook, follow @ETOpEd on Twitter to receive all updates on all our daily pieces.
COMMENTS
Comments are moderated and generally will be posted if they are on-topic and not abusive.
For more information, please see our Comments FAQ