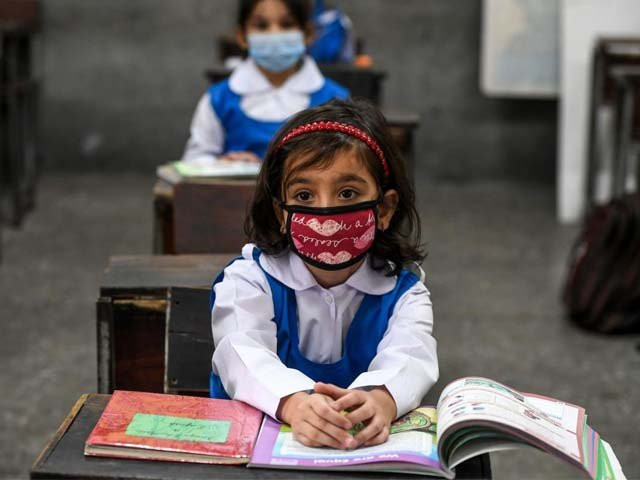 ---
LARKANA:
The nine United States Agency for International Development (USAID) schools of Larkana district, handed over to the private sector for 10 years to improve quality of education in the area, lack essential facilities.
The schools were launched in the rural areas five months ago amid recurrent lockdowns of educational institutions. The staff appointed in these schools was getting very low salaries against the set minimum wage standards of the Sindh government.
These nine schools are established in the villages of Pir Jo Goth village, Phulpota, Saidu Dero, Karira, Mehrab Sandeelo, Haji Abdul Karim Unar and others.
In July 2020, the Sindh government signed an agreement with education management organisations (EMOs) to manage 71 schools, constructed under the USAID Sindh Basic Education Programme (SBEP), for the next 10 years.
These schools, including 25 newly constructed ones, were launched in four districts of Sindh - Dadu, Qambar-Shahdadkot, Karachi and Larkana. During a visit to some of these schools in Larkana, it was discovered that there was no electricity and cold drinking water facility for the students and the staff.
The students said that they drink water from the hand pump. Contrary to the agreement, the EMOs were not providing books and uniforms to the students. There was an urgent need of stationery, which, the teaching staff was procuring out of its own pockets.
The qualified postgraduate teachers appointed after lengthy written test and interview by a team of the NGO experts are paid up to Rs14,000 salary, para-teacher Rs8,000 and high school teachers between Rs18,000 to 19,000. The gardner is paid Rs12,000.
Read More: State of higher education
Complaints of delays in the payment of salaries are rife. The Sindh government has fixed Rs25,000 as minimum wage which is being violated in these schools.
Each teacher has to pay Rs2,000 per month for travelling costs. Sources said that recently, a socalled landlord harassed the school staff and forced closure of the school because his people were not appointed during the interviews in Phulpota village, but the district administration took no action against him despite letters to the deputy commissioner and SSP Larkana by the NGO.
Finally, he was given two teachers' posts through a committee decision to resolve the issue. District Education Officer (Secondary) Akhtar Ali Korejo said on Sunday that their job was to monitor the quality of education and they have to nothing to do with the disbursement of salaries at private institutions and provision of other facilities to the recruited staff.
The DEO said that he had been told that solar power systems would be installed at these USAID schools but the managements have yet to get the work done.
HANDS Education and HR Chief Maqbool Rahu, who was managing these nine schools, was contacted in Karachi for his input but instead of replying to a few questions, he advised to visit their Larkana office.
Finally, he said that he was instructing Larkana district chief Athar Channa to contact this scribe but nothing could happen till filing of this report despite passage of two days.
Political and social activist, Hussain Bux Narejo, said that teachers and other staff should be paid salaries at par with the government servants and all required facilities should be made available before starting those state of the art schools.
Narejo, who was once the convenor of Movement for Restoration of Democracy (MRD) against the Zia martial law, said quality of education is must because 52% of poorest children (58% girls) are out of school in Sindh and according to the Economic Survey 2021, "our country had significantly reduced the actual expenditure on education for the year 2019-2020.
COMMENTS
Comments are moderated and generally will be posted if they are on-topic and not abusive.
For more information, please see our Comments FAQ