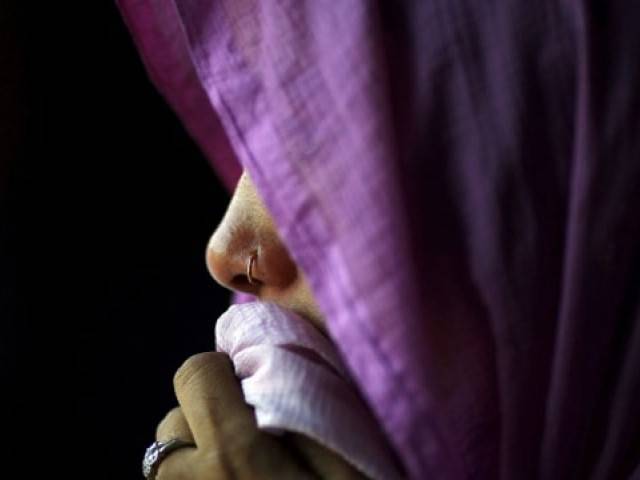 ---
LAHORE:
Violence against women in Punjab is on the rise for the past few years.
The crimes against women are rampant in the region and reportedly most female victims were hesistant to approach police.
Societal attitudes toward women who endure violence, abuse, harassment and death threats also discourage women from seeking help from police.
On the other hand, Punjab Police is habitual of laxity in response to cases involving sexual violence against women and other members of vulnerable communities seeking help from them.
Women in the province also deal with a culture of victim blaming. An inhumane and misogynist approach of society towards women in public and police department leads to inefficiency when it comes to serving justice.
The Greater Iqbal Park harassment case had once again rightly exposed the police department's poor response to the situation.
A three-member inquiry committee formed by the Punjab IGP to investigate the quality of helpline 15 calls and its response to said case. Reportedly, police was found guilty of negligence in timely rescue of the victim girl.
Based on the findings of the inquiry committee, the Punjab chief minister suspended five police officers including DIG Operations, SSP Operations and SP City from their posts.
Reportedly, over three dozen calls had been made urging police to reach the crime scene to rescue the victim who had been struggling against the mob physically assaulting and harassing her for around three hours.
Behind closed doors, conversations between police rank and file, and their sympathisers, were allegedly more focused on the slut-shaming of the TikToker rather than the violence committed against her by the mob.
Read Punjab police launches 'Women Safety App'
Many of these circles in the police department focused on victim-blaming and any action against police officers for their negligence was undue because of certain suspicions that police had on the victim, owing to her TikTok influence.
The victim was also blamed for filming her presence at the Minar-e-Pakistan site, where she had reportedly arrived to meet some of her followers.
Such victim-blaming and negligence was not uncommon by the police department officials.
A few weeks ago, the same negligence was witnessed in the Mahira Zulfiqar murder case in Defence. The British-Pakistani woman was found dead in her bedroom. Later, it came forth that she was brutally murdered by her friend.
A few days before the murder incident, Mahira had lodged a complaint before Defence police that she had been abducted by her friend who attempted sexual assault on her. She also told police that she had received death threats.
However, police just shrugged off the complaint, taking it as another routine matter. Police reportedly conceded that it was a personal matter. A few days later, Mahira was found murdered.
Similar to Mahira's murder case, the problematic police practice of settling disputes simply because the male suspect was a close relative or friend of the victim continues unabated.
Even in cases where women were at risk of murder due to death threats, police shrug off the issue as 'nothing serious.'
An issue with the police department is also underrepresentation of women in its rank and file.
Women formed over 50% of the province's population. However, the provincial police department's force had a small ratio of active women police personnel.
Even this composition of the department, policemen often made their female counterparts uncomfortable at police establishments. A woman working in the male-dominated police department dealt with workplace misogyny.
Published in The Express Tribune, August 30th, 2021.
COMMENTS
Comments are moderated and generally will be posted if they are on-topic and not abusive.
For more information, please see our Comments FAQ