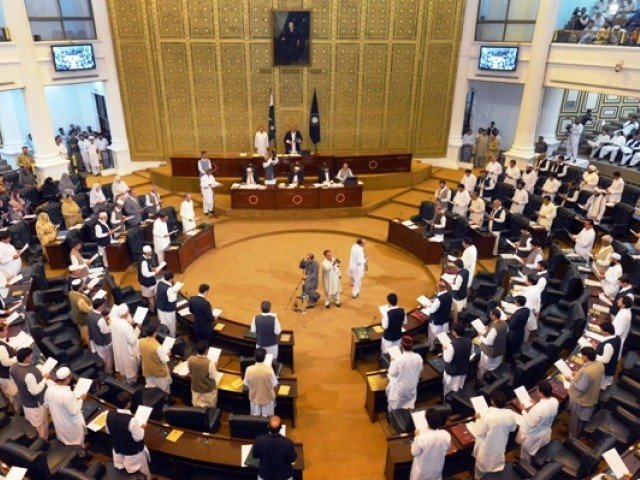 ---
PESHAWAR:
The provincial government will soon table Khyber-Pakhtunkhwa Witness Protection Bill 2021 in the assembly which is aimed at protecting the eyewitnesses in important cases.
Under the bill the government will create Khyber-Pakhtunkhwa Witness Protection Board comprising Home Department, Secretary Finance, IGP, DIG CTD and others. The board will be responsible for preparing guidelines which will be sent to government for approval and the implementation of these guidelines will also be the responsibility of this board.
Under the mentioned bill government will establish two units in which one will be responsible for the terrorism cases while the other one will be responsible for other heinous crimes.
The government will be responsible for appointing heads for both the units on the recommendations of the board and its members will also be recommended by the board.
Any man who is a witness in a crime cases would be able to apply for protection under the mentioned bill whose case is in the court and the units will assess the level of threat to such man and would recommend steps to protect that man.
The units could recommend shifting him to some safe places and temporarily altering his identity to protect him in addition to helping him financially.
It will also be able to transport the witness in a safe way for court hearing.
Published in The Express Tribune, August 28th, 2021.
COMMENTS
Comments are moderated and generally will be posted if they are on-topic and not abusive.
For more information, please see our Comments FAQ