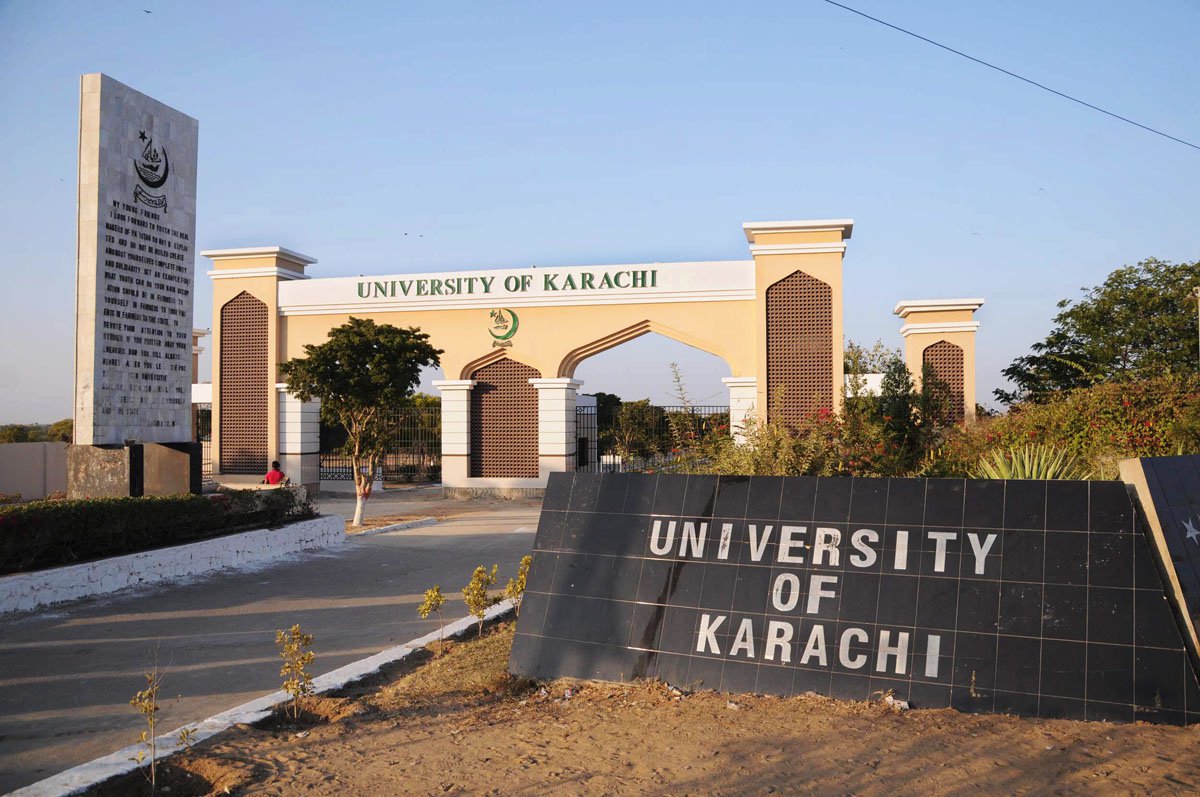 ---
Sindh universities to resume physical classes from August 30
Students will not be allowed to enter varsity without Covid vaccine certificate, says notification
---
KARACHI:
All public and private universities in Sindh will resume physical classes from August 30, according to a notification issued by the provincial Universities and Board Department on Friday.
According to the notification, all varsities including "degree-awarding institutions" will reopen with 50 per cent attendance on alternate days while ensuring strict compliance with Covid-19 SOPs.
"No student or employee shall be allowed to attend the classes/hostel/offices without Covid-19 certificate," the notification read.
It also directed the universities management to request the health department to establish Covid-19 vaccine centre exclusively for students and employees of the educational institutions.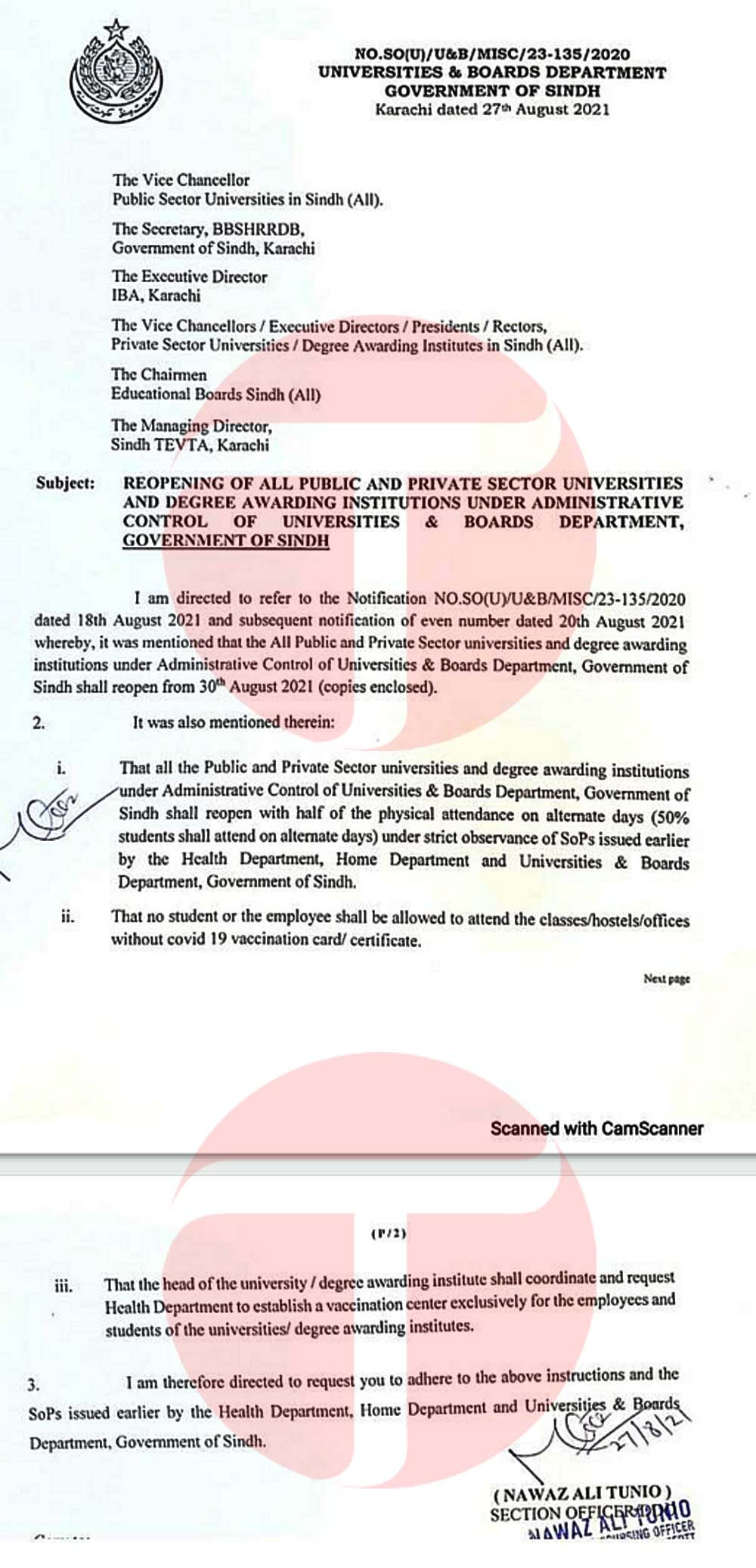 Earlier in the day, the Sindh government also announced that schools across the province will reopen classes from August 30.
According to the notification, schools shall remain open six days a week, with 50% attendance of students on alternate days.
Also read: Schools in Sindh to remain closed for another week
All teachers and staff are to be completely vaccinated, with the heads of the educational institutions providing evidence to the effect to the concerned regional heads.
Additionally, all educational institutions have been instructed to ensure compliance with Covid-19 SOPs to contain the spread of the virus.
The notice further stated that random PCR tests will be conducted by the health department as required.
The regulations were applicable to all public and private schools under the administrative control of the School Education and Literacy Department.