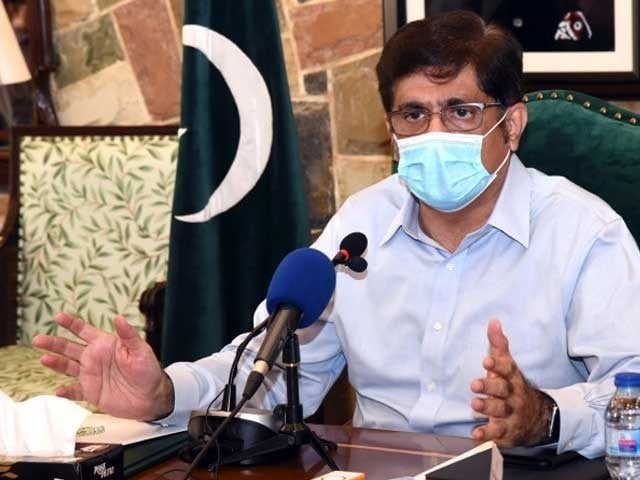 ---
Schools in Sindh to remain closed for another week
CM Murad says teachers and parents of students to also have to show vaccination certificates
---
KARACHI:
Sindh Chief Minister Murad Ali Shah announced on Friday that schools will remain closed for another week as the province continued to battle an onslaught of Covid-19 cases.
Murad added that teachers and parents of the students will also have to show their vaccination certificates to the concerned authority.
He also ordered the authorities to ensure vaccination of all the schools' staffers.
On August 17, the Sindh government had announced reopening educational institutions across the province from Monday (August 23).
Addressing a press conference in Karachi, provincial Education Minister Syed Sardar Ali Shah said that only those schools will be allowed to resume classes where 100 per cent teaching and non-teaching staffers have been vaccinated against the novel coronavirus.
Read more 'Sindh on track to meet Covid vaccination target'
He added that educational institutions will be required to follow 50 per cent attendance policy in line with the Covid-19 SOPs to contain the spread of contagious disease.
Water woes
Speaking on the water shortage in Sindh, Murad "strongly" protested with the federal government, stating that he did not have a problem with a province, rather had an issue with Irsa's handling of the matter.
The chief minister pleaded to "not let any province die thirsty". "We only ask for as much [water] shortage as faced by other provinces," he said.
According to the CM, Sindh was gradually progressing towards an extreme crisis. "We are facing a double water shortage," he remarked.
The CM further called for being given "our due share". Murad said the province was currently facing a 19 per cent shortage.
He added that, "IRSA will have to compensate us, if it doesn't, the crisis will expand to the drinking water in the cities."
Murad highlighted that the water level at the Keenjhar lake was at 47.2 cusecs, while the level at Kotri [barrage] stood at 36,000 cusecs. These levels, he added, will further reduce in a week, causing depletion in Keenjhar too. "Both the Chashma-Jhelum and Taunsa canals are operational."