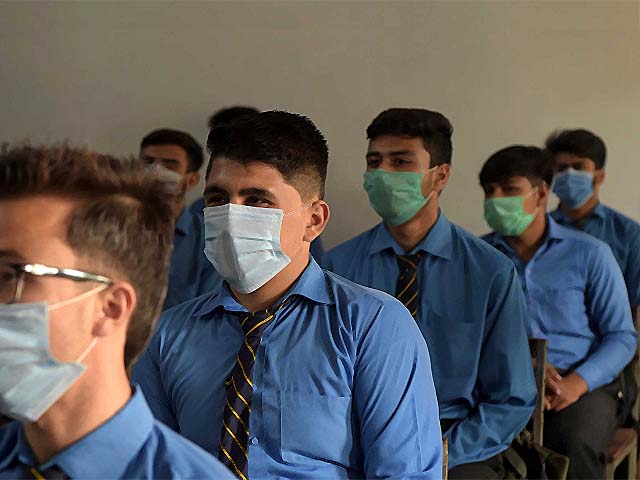 ---
Sindh educational institutions to reopen from August 23
Only schools where 100% staff have been vaccinated against Covid-19 are allowed to resume classes, says minister
---
The Sindh government on Tuesday announced to reopen educational institutions across the province from Monday (August 23).
Addressing a press conference in Karachi, provincial Education Minister Syed Sardar Ali Shah said that only those schools will be allowed to resume classes where 100 per cent teaching and non-teaching staffers have been vaccinated against the novel coronavirus.
He added that educational institutions will be required to follow 50 per cent attendance policy in line with the Covid-19 SOPs to contain the spread of contagious disease.
Minister Shah said that almost 100 per cent government employees have received a Covid-19 vaccine amid fear of salary stoppage for unvaccinated.
The staffers working at Sindh's privately-owned schools were directed in June to get vaccinated within a week's time.
Also read: Sindh's private school staff directed to get vaccinated within a week
"As per [the] directives issued by the government of Sindh, the staff working (teaching & non-teaching) in privately managed schools in Sindh are hereby directed to get themselves vaccinated within a week's time through sending SMS to 1166," read the communique released by the directorate on June 1.
"The employees who have already gotten vaccinated should provide a copy of vaccination card to their respective heads of the institutions," it added.
The provincial government had shut schools across the province on July 24 amid rising coronavirus cases.
The minister earlier this month announced that educational institutions in Sindh will remain closed till August 19 in light of increasing coronavirus infections.
However, intermediate exams across the province resumed from August 10.