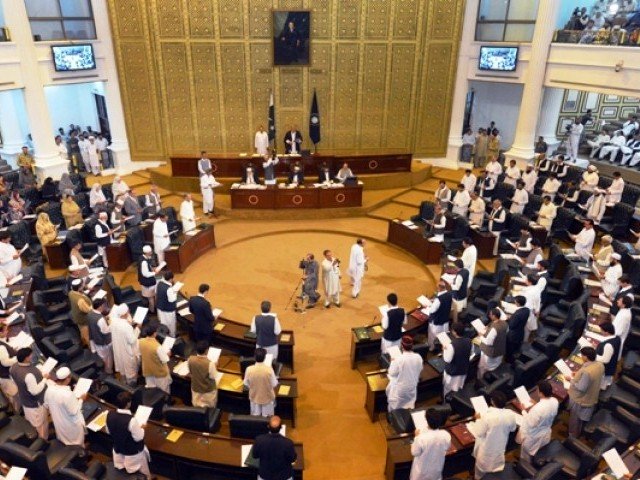 ---
PESHAWAR:
Special Assistant to the CM on Information Kamran Bangash has said that no member will be removed from cabinet and only new ministers will be added in the coming days.
Addressing a press conference along with Agriculture Minister Muhibullah Khan here, he said that it will be the final reshuffle in the cabinet and with it all the cabinet, government team and party organisations will be given targets for the next general as well as local body elections.
Kamran Bangash said that if there is any corruption charges against any minister or advisor or special assistant, then there is no need to take permission from PM for his removal as Chief Minister himself will take action against such elements by removing them from their posts.
"The party policy in this regard is clear-cut. There will be no tolerance for corruption," he said, adding that inflation had reached 110 percent globally but in Pakistan it was still 28-30 percent.
Bangash claimed that the purchasing power had increased by 40 percent and the government has also controlled inflation in the country.
Bangash said that a water resource commission had been established in the province with an aim to preserve water and Chashma Right Bank Canal project is being pursued seriously. He added that 5,000 cubic feet water per person per year was available in 1951 which has now tapered off to just 860 cubic feet and that is why water resources need to be preserved.
"The provincial government is seriously pursuing a policy to make small dams in the province. And the three years progress report will be issued soon," he said, adding that food security was a priority for the provincial government.
Published in The Express Tribune, August 27th, 2021.
COMMENTS
Comments are moderated and generally will be posted if they are on-topic and not abusive.
For more information, please see our Comments FAQ